News
From Little Acorns Grow…
19th August 2019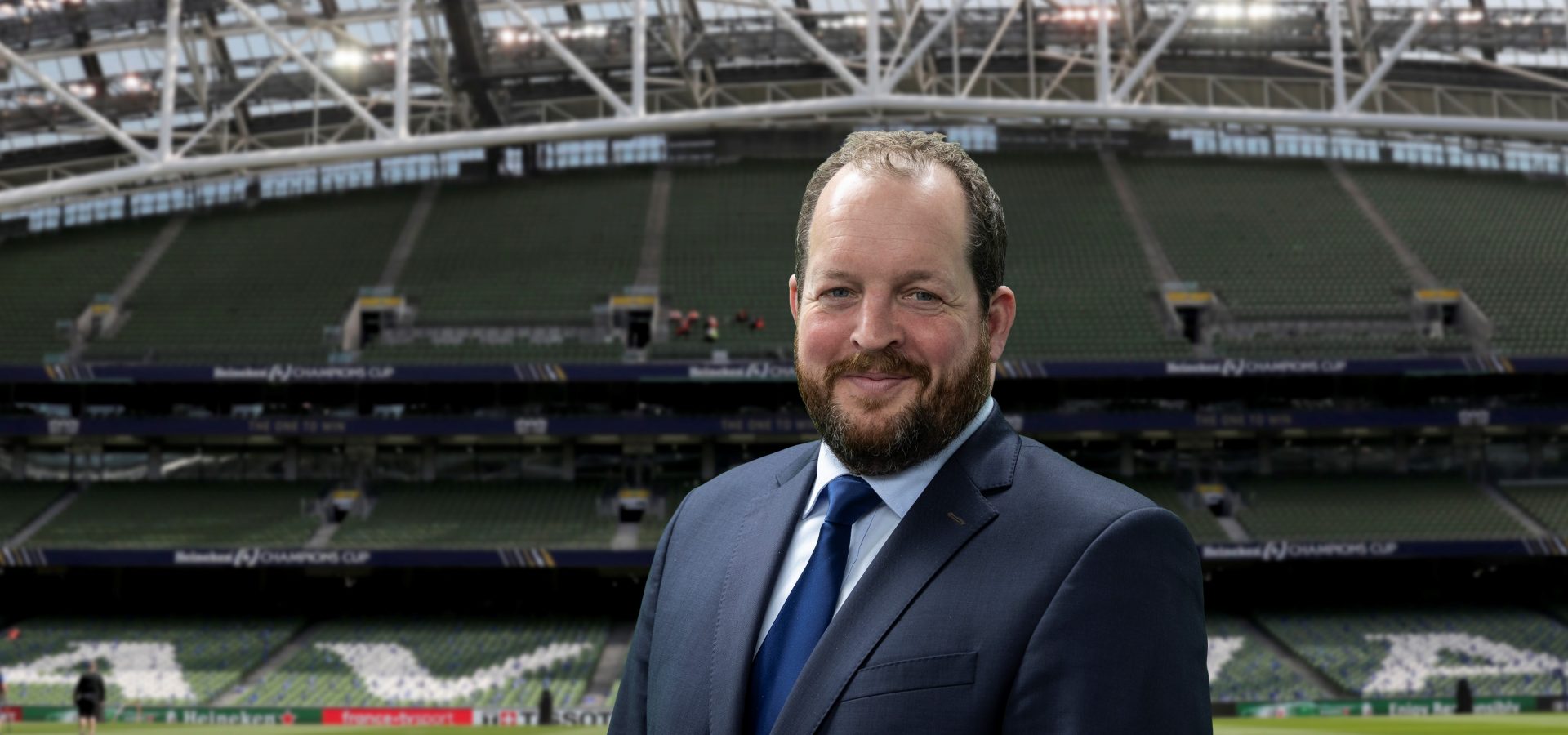 A member of the Executive Board since 2012, John Treacy has seen how Rugby Players Ireland has grown over the past seven years
John Treacy popped by the Rugby Players Ireland HQ recently and he couldn't help but remark how far the organisation has come in recent years.
The game in Ireland was operating in a different space when Treacy joined the Executive Board in 2012 at the invitation of Omar Hassanein. However, since that time he has seen a new aspect of growth at almost every turn.
"I remember one of my first meetings with Omar was in the basement of a Georgian Building on Leeson Street," Treacy recalls. "At that stage there were just two people on the staff.
"Now we have twelve really dedicated people working for the players, and about twice that again on our different boards and committees. We also have a huge range of specialisms on the team now, from psychologists to barristers.
"I step in every so often and get a snapshot and I have to say that I find our progress and growth hugely satisfying. Rugby Players Ireland [formerly IRUPA] really has been a key player in the success story of modern Irish rugby."
Treacy has been a valuable addition to the Executive Board throughout his tenure. In addition to setting up Treacy Consulting in 2004, he has amassed over 20 years of consulting experience in the EU, North America and more recently in Japan, specialising in areas such as analysis, strategy, change management and communications, all of which have been utilised by Rugby Players Ireland.
Furthermore, John and his business partner Stephen Treacy own and manage Tribe101.com, a new Diaspora Engagement and Management Platform which helps people to learn more about their roots and connect with their regions of origin around the world.
"I knew Peter McKenna down at Old Belvedere RFC where I was Honorary Secretary. He brought me along to a few IRUPA events. At that time, the likes of Denis O'Brien, Pádraig Ó Céidigh and Ken Belshaw were all on the Board.
"However, it would understandably take time for Omar to get meetings with them, and he wanted to get things moving so I guess I was in the right place at the right time."
Niall Woods put the foundations in place and awakened a dormant association before Hassanein moved from Australia to take IRUPA to the next level.
Having his own experience of top players' associations, including a stint as interim CEO at the Rugby Union Players' Association in Australia (RUPA), Hassanein quickly identified what was needed in Ireland. However, he also needed the right people around him to get there. Treacy was one to whom Hassanein turned.
"In fairness to the players there was a huge appetite to have a strong association. There was a growing realisation that if we wanted to be seen and respected as a top tier rugby nation, we had to show that we were as serious about the game as our competition.
"Off the field, we were well behind the likes of Australia, England, South Africa and New Zealand, and that said a lot in many ways before our players even stepped onto the field.
"In my first year we pulled focus groups together. It was important that the players had input from the start. We had our Board and guys like Jamie Heaslip, Brian O'Driscoll, and Eoin Reddan come in to explore ways to improve everything from our team's skill mix to our employer/employee relationship.
"We also looked at our sponsorship model and it became clear that as more sponsors came on board we could tread our own path a little better and become a little less reliant on the IRFU."
While it was clear that Ireland was some way behind our peers, those in control knew what had to be done. Gradually, the people with the requisite skillsets were pulled in. Former Leinster player Simon Keogh was appointed Operations Director & Head of Legal Affairs, while Dr Deirdre Lyons and Pamela Gilpin joined a growing Player Development team.
"Coming in as he did from RUPA in Australia, Omar could see what we were missing, and with a new team we worked out the smartest sequencing of our growth. You can see it now once again with his work with International Rugby Players.
"I think Omar led us from 'the AIL' to 'the Heineken Cup' as an association, without losing our core culture and values. He also made some great signings along the way.
"Simon is now in that role and has put his own stamp on things, pushing innovative sponsorship deals and taking our financial and governance systems to even higher levels.
"For instance, the addition of Maura Quinn, Ciara Griffin, Louise Galvin and Greg O'Shea to the Board earlier this year was a huge moment for Rugby Players Ireland. I am really proud that we are now leading the way on rugby gender balance at our Board level.
"But there have been other big developments during my time involved. We now have greater involvement with the academies beginning with the Rookie Camp each season; the establishment of a growing, vibrant past-player network; our Agent Registration Scheme; the 7s and Women's programmes; the legal side of the house.
"Crucially, we think about the player in 360 degrees and life-long terms, and we have one of the best Player Development Programmes in world sport.
"That being said, I don't think we're the best association in the world. Not just yet. However, we are certainly the most progressive. How the other associations and national teams look at us now compared to just a few years ago are worlds apart.
"For example, I was delighted last November when the New Zealand coach, Steve Hansen, said Ireland is probably doing the best on player welfare when it comes to game time.
"We have always said we have to play to our size, but we can be innovative and try new things. The players see these developments and so their engagement has improved drastically. We can preach all we want but that has come from within. So, when you have people of Brian O'Driscoll's stature reminding players of the importance of Rugby Players Ireland, you know you're doing things right."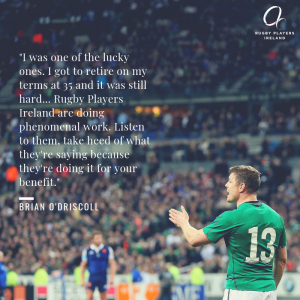 Having given seven years of service to the association, Treacy will now step aside. However, he will remain on in an advisory capacity to ensure that it keeps moving forward.
"I'm already working alongside Simon on a number of things and I am delighted to do so. Rugby Players Ireland has been a big part of my life and indeed rugby has given us all so much over the years. It is only right that we do our utmost to protect the game that we love and enjoy.
"Oh, and I still play by the way!"
Back to News
Latest Posts