News
From Harare to Belfast
29th January 2020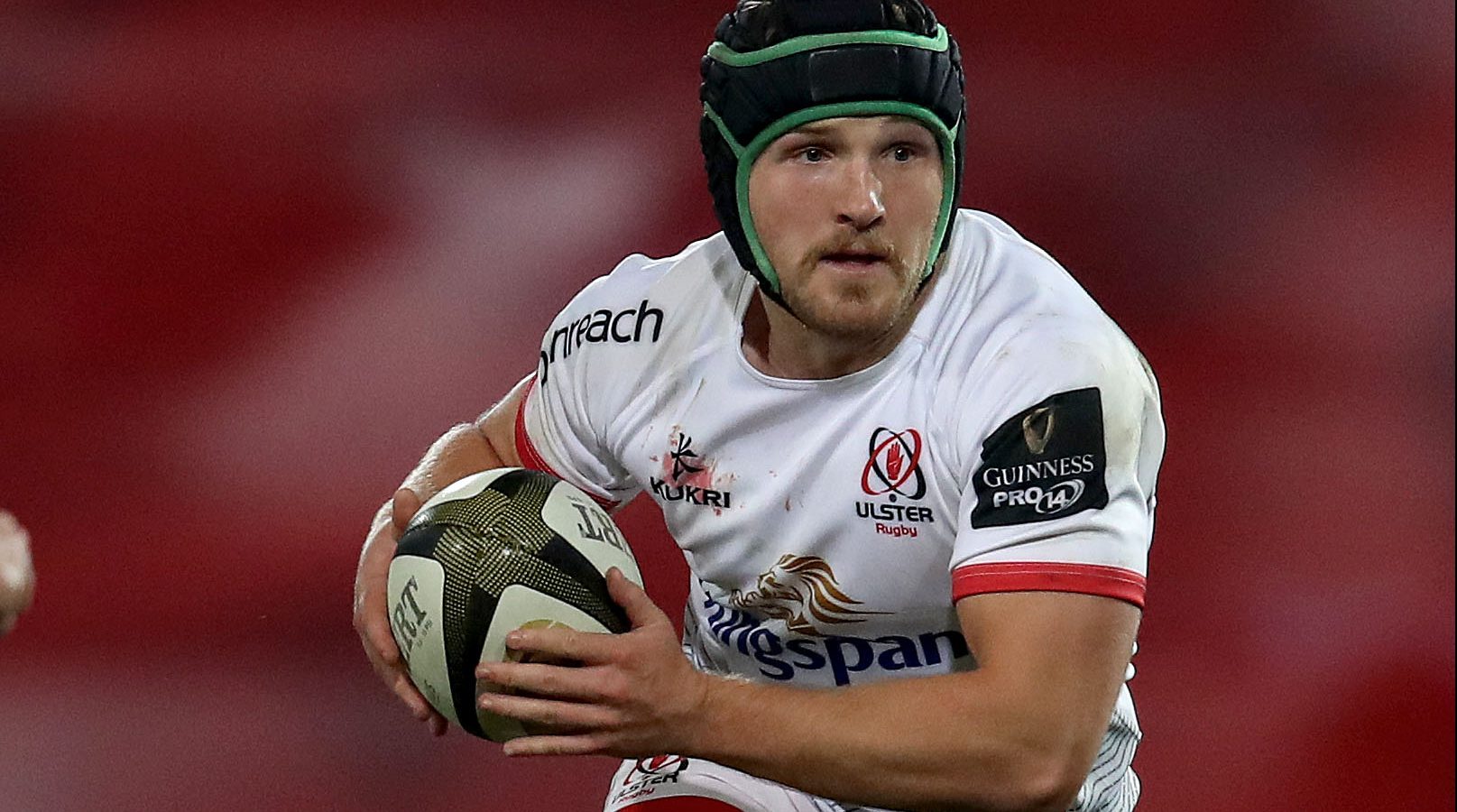 There's a clip of David Curtis making for the line in an interprovincial derby between Connacht and Munster in 1991. While the game itself was largely inconsequential, it gives a little insight into the type of player Curtis was. Robust, pacey, the Exiles man was a key figure in Irish rugby circles.
"Thankfully most of his clips are only on videotape so he can't force us to watch it all the time!" his son Angus tells us. "But I've talked to plenty of people he played with. They've told me he was fast, fit, had good skills and was a hard worker. I'd like to think I picked up some of his traits… we're about the same size anyway!"
It's clear that the apple hasn't fallen too far from the tree. Other than the grainy footage and the absence of a scrum cap, one can easily imagine it's Angus darting for the Thomond Park whitewash.
Born in Harare, Zimbabwe, Angus was always aware of his family's proud history on the rugby field for Ireland. His father amassed 13 caps, while his father before him won three caps in green in 1950. Sadly, Angus never got to meet Arthur Bryan but since moving to Belfast in 2017 he probably feels closer than ever.
"Dad lived and played in Ireland, but he didn't bring us up in the traditional Irish way. My grandad was the main Irish link but he passed away when Dad was still in his twenties. We were obviously big fans of Irish rugby and followed whatever games we could get, but my first trip to Ireland wasn't until I was 17 when I came over to look at my options."
A prodigious athlete, Angus was a much-coveted cricket player before rugby began to take over. Indeed, it was only in his final months of his scholarship at Hilton College and following his selection for the Sharks U18s that he determined professional rugby might represent a viable career.
"When the pathway became a little clearer, Dad and I consulted an agent who had links over here. Being Irish qualified we just wanted to figure out the processes in the event I'd ever move. It all happened very quickly in the end. Once we started looking, we were invited to come over and have a look.
"There was a bit of interest but as soon as we met with Kieran Campbell at Ulster Rugby we knew it was the right move. I don't think we even discussed it much! It was the best decision for me."
Moving out of the family home is one thing, doing so at 17 to start a new life 13,000km away is quite another. Following his graduation from Hilton in November 2016, Curtis packed up his belongings and landed in Belfast at the turn of the year, halfway through the rugby season. He was an unfamiliar name and face to his new peers, most of whom had progressed through the system together.
"It was certainly tough," Curtis admits. "Toughest of all was probably knowing that all of my own friends were heading to universities in Cape Town, Stellenbosch and places like that, all together, having fun. I tried to put it to the back of my head and not let it bother me. I had to remind myself that this was my decision, this was what I wanted to do.
"I was also used to entirely different way of life back in South Africa and Zimbabwe. A few things took a bit of getting used to. The weather was a bigger factor than I'd have thought! When I left home it was the height of summer (even our winter is very pleasant) and here I was togging out in the wind, rain and snow! It was the people that made the transition a whole lot better. They were very welcoming and made the transition a whole lot easier."
When he first moved over, Angus' older siblings were living in London. While his brother and sister have since moved back home, knowing that they were a short flight away was of great comfort in the early stages. Last year Angus' younger brother Graham joined the Ulster academy, giving their family all the more reason to venture north. Living together, and with their father visiting regularly, Belfast has become a home from home.
"Even from Harare, Mum and Dad tell me they get to see our games. I don't know how, but they do! Dad is over a good bit anyway; he can't stay away! Throughout school he would show up at our games every weekend. I'm sure it kills him not being able to do the same now, but we appreciate the lengths he goes to in getting here.
"Unfortunately, he didn't get to see me play a whole lot last year with my injuries. It was a big relief to get back for pre-season and get going again. The injuries make me appreciate any opportunities I can get. I have to take them when they come around again.
"In the years to come I hope there'll be a few more excuses for him to come visit!"
Back to News
Latest Posts