News
For Gary…
12th January 2022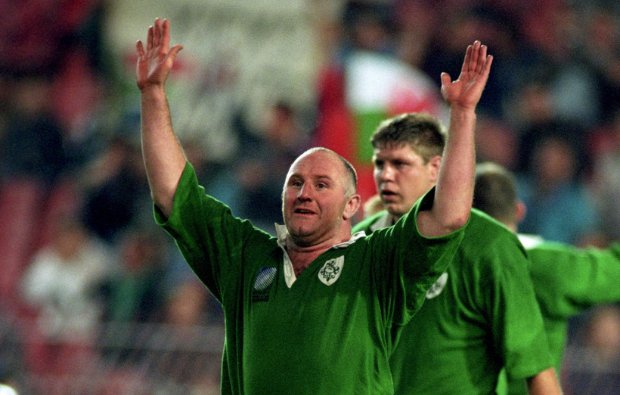 It's Back! Having missed last year's clash in Dublin due to Covid, we are delighted to announce that the England v Ireland Legends is scheduled to take place this year at the Twickenham Stoop on Friday 11th March.
This year the Legends match will be played in memory of one of rugby's true great characters – Gary Halpin. Loved for his wonderful sense of humour and brilliant spirit, Gary was a huge supporter of the Legends and played many times for the Irish Legends. Famously known for his try against the All Blacks in 1995, Gary also played for Leinster, London Irish & Quins before retiring from professional rugby. Gary sadly passed away suddenly last year and is hugely missed by all that knew and loved him.
Like most charities across the globe, the last two years has had a huge, detrimental impact to fundraising. We are hoping to turn that around this year and really make a difference to the players chosen charities and raise a lot of invaluable funds for them.
Sportingclass will manage the event in partnership with Harvey Thorneycroft Ltd and proceeds from the 2022 Legends Match will go to Restart Rugby, Cure Parkinson's Trust, Alzheimer's Society & the Rugby Players Ireland Foundation
Every year rugby legends volunteer to play free of charge to raise funds for charities. To date, the England Legends have raised over one million pounds– a brilliant achievement and a major benefit to the receiving charities. As ever, the sides will be managed by Jason Leonard and Shane Byrne (assisted by Len Dinnen) with Byrne captaining the Irish who will hope to overcome an English side led by Mike Tindall and Tom May.
Follow the Irish Rugby Legends on Twitter and Instagram for updates!
Tickets are on sale NOW directly from Harlequins www.quins.co.uk / 020 8410 6010. Adult tickets start at just £15, U18s £5
Click here to buy tickets now!
Back to News
Latest Posts