News
FIND WHAT WORKS FOR YOU
21st February 2018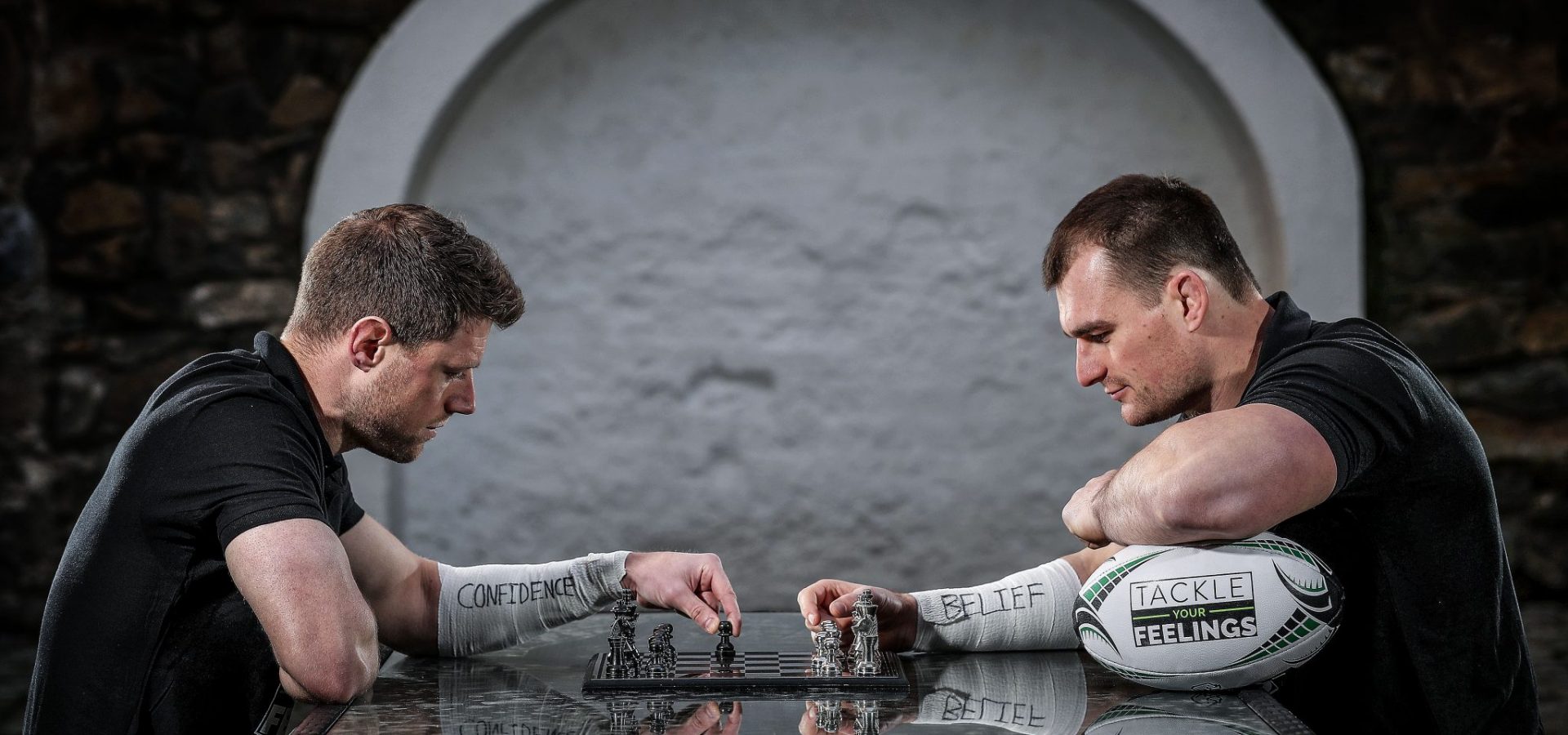 Ahead of the Ireland v Wales NatWest Six Nations fixture this weekend, Rugby Players Ireland and Zurich have launched a new App to promote a proactive approach to mental wellbeing as part of their Tackle Your Feelings campaign. Irish and Welsh international rugby players Rhys Ruddock and Rhys Priestland were on hand to lend their support to launch the Tackle Your Feelings App, which is available free to download through the Apple and Play App stores.
The Tackle Your Feelings App aims to encourage users to be proactive about their mental wellbeing using sport psychology and positive psychology principles. It encourages users to prioritise their mental wellbeing in the same way as their nutrition and taking exercise, instead of waiting for a problem to manifest before taking action. Users are guided through an engaging 'Training Camp' programme, which will help to develop their self-awareness while offering a chance to try out different strategies to improve their mental and emotional wellbeing.
As a key feature of the Tackle Your Feelings App a number of leading Irish international and provincial rugby players including Iain Henderson, Jack McGrath, and Bundee Aki have shared videos of their own tips and techniques, a unique insight into how they maintain their mental wellbeing and mentally prepare for rugby matches. Undoubtedly, many of these strategies will be employed as Ireland face Wales in one of the Championship's most anticipated matches this Saturday, 24th February. Over 25 rugby players are using their profiles to support the new App and encourage people to take steps to prioritise their mental wellbeing.
The tools and techniques featured in the Tackle Your Feelings App specifically help users to improve their Optimism, Resilience, Confidence, Satisfaction, Relaxation, Happiness and Relationships. Users can then go on to explore some of the techniques that work best for them, taking positive steps towards safeguarding their mental wellbeing into the future. Through setting goals and reflecting on their progress, users can expect to learn how to maximise their mental wellbeing and gain confidence in using practical strategies to help them do so.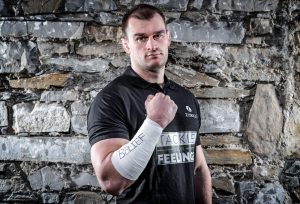 Commenting on the launch of the Tackle Your Feelings App, Irish rugby international Rhys Ruddock said: "I'm delighted to be here to launch this App with Rhys Priestland. So many of my team mates and friends have come together to share their tips and techniques and help to raise awareness of how important it is to maintain your mental wellbeing, and I wanted to lend my support today. As a professional rugby player mental wellbeing is critical on and off the pitch. It's not just important for athletes though, it's important for everyone – being in a good place mentally and emotionally allows me to excel at all aspects of life!"
Wales rugby international Rhys Priestland added, "I am inspired to see so many Irish rugby players supporting this campaign. Earlier this season I probably would have hoped to be meeting Rhys Ruddock on the pitch in Dublin, and as a professional athlete it's hard to be out with an injury. We are fortunate though that taking a proactive approach to our mental wellbeing is a key part of our training, and having the skills and strategies that work for you when things are going well makes dealing with challenges like injuries much easier."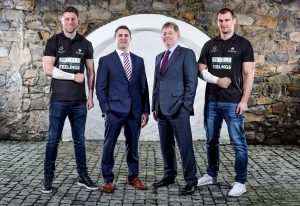 Anthony Brennan, CEO, Zurich Ireland said: "The team at Zurich is delighted to support the launch of the Tackle Your Feelings app. We wholeheartedly support the message that people don't need to be facing a challenge or crisis to work on their mental wellbeing. By being honest with themselves about how they are feeling and proactively taking steps every day to look after their mental wellbeing, people can experience greater enjoyment and satisfaction in life. It's great to see so many influential Irish rugby players sharing their own personal tips and insights to inspire and help others."
Speaking about the launch of the Tackle Your Feelings App, Simon Keogh, CEO, Rugby Players Ireland, said: "Rugby Players Ireland is proud to be partnering with Zurich for the Tackle Your Feelings campaign to promote a very important health message. The App is the latest instalment in our campaign which has seen many of Ireland's most well-known rugby players talk openly about their own mental wellbeing to inspire a more open dialogue and break down stigma. Professional athletes don't wait until their performance drops to work on their mental game and by incorporating a combination of mental wellbeing and sports psychology strategies we believe the App will enable people of all ages to be more proactive about their mental wellbeing."
A nationwide campaign, Tackle Your Feelings aims to impart the message that people don't need to be facing a challenge or crisis to work on their mental wellbeing. The campaign has previously seen provincial and international rugby stars including Leinster, Ireland and Lions front-row, Jack McGrath; Irish women's player, Hannah Tyrrell; Ulster quartet Darren Cave, Craig Gilroy, Stuart McCloskey and Andrew Trimble; Connacht's Jake Heenan, former Irish international flanker Shane Jennings and former Connacht & current Bristol Rugby coach Pat Lam come forward to talk about their own personal mental wellbeing.
Back to News
Latest Posts