News
Equipped for Success
27th September 2023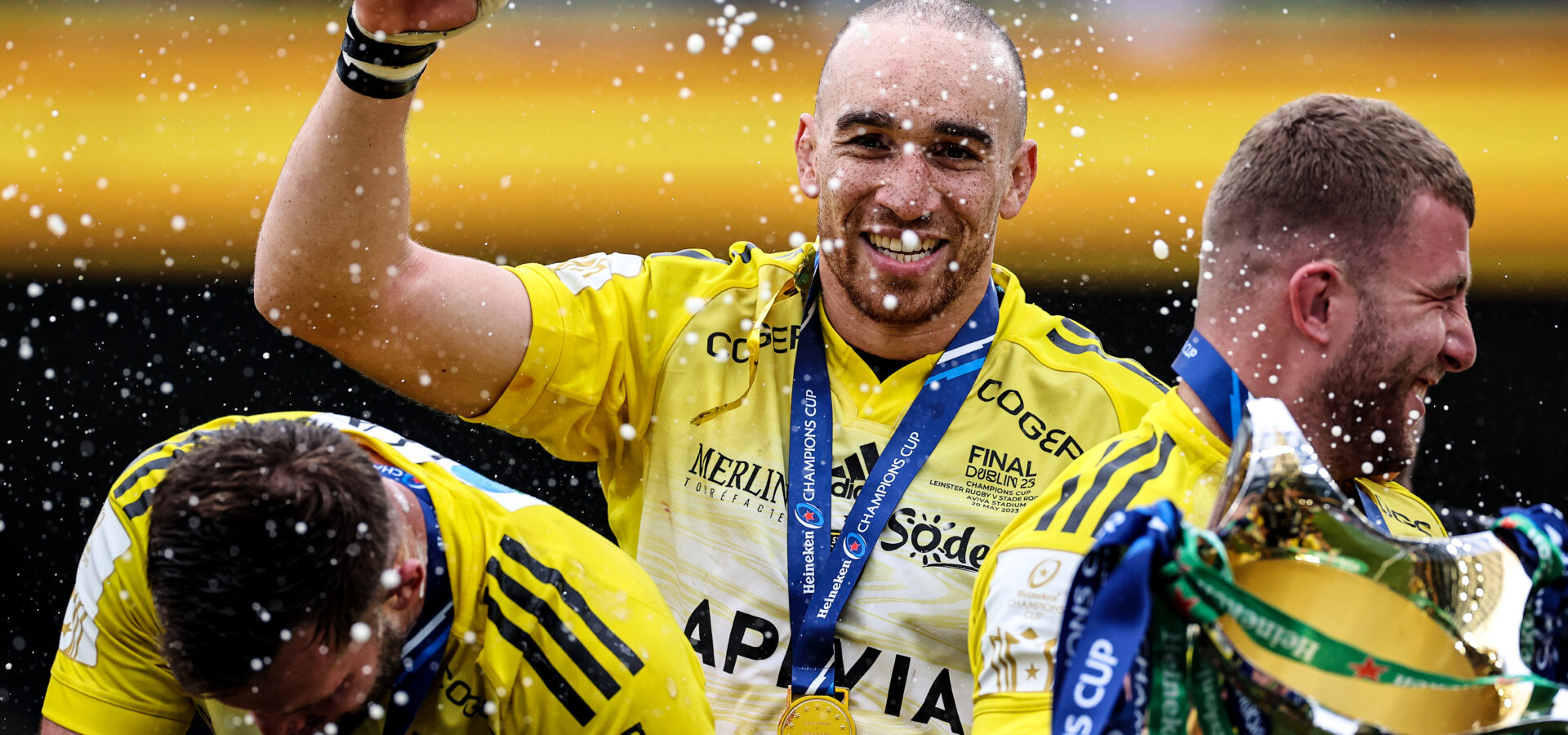 As Ultan Dillane made his way back to the dressing rooms following victory over Leinster, the newly crowned European champion was stopped in his tracks as La Rochelle's fans made an unusual request of their heroes. Nonplussed, Dillane and several of his teammates were soon handing over their playing shorts before heading down the Aviva Stadium tunnel in their underwear.
Looking back, he and his business partner probably see it as a missed opportunity. Together both Dillane and Séan O'Brien, a former Connacht Rugby teammate, are behind PROPADZ a new padded rugby vest that formed part of Dillane's cup final wardrobe yet remained undisclosed under his yellow jersey.
Amidst his frustration with the inadequacies of traditional strapping methods, O'Brien conceived and developed the PROPADZ concept while rehabbing his way back from a series of long-term injuries that ultimately enforced his early retirement at just 26 two years ago. In essence, the vest is a practical alternative to traditional strapping while also providing protective in-game support and compression benefits for post-game recovery.
Having hung up his boots, O'Brien spent some time with N-Pro where he furthered his understanding of how science and sport can combine. The experience helped inform his thinking and gave him the confidence to progress his own plans. Dillane was one of the first to test O'Brien's prototype and was so taken by it that he joined the PROPADZ team as an investor and shareholder.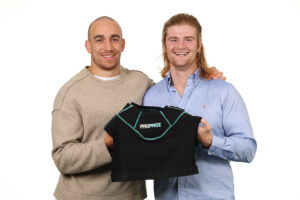 "It's been really cool to see lads genuinely wanting a pair," Dillane says of the vest which is now a common ingredient of players' kitbags across Europe. "The whole concept of PROPADZ is you could basically wear a vest and you can slip in or take out any of the gel pads that you don't need. Luckily lads seem to be liking it.
"It's only the start but I got on board purely because of how much I thought it was needed in rugby. It is such a comfortable thing to wear. Hearing other players speak so well of them is so satisfying. It definitely has a place in the game and it's definitely got a good future."
It seems Dillane does too despite what many may have felt when it was announced he was leaving Connacht Rugby last year. Now with a Champions Cup medal in his back pocket, Dillane can feel justified in leaving Galway and Ireland behind him.
His decision to depart the Irish province after a decade campaigning in their colours was not one taken lightly but it did acquiesce to a wish from his late mother, Ellen, that he might one day play in France, the country of his birth. His father still lives in Asnières-sur-Seine on the outskirts of Paris and where Dillane grew up before moving to Tralee with his Kerry-born mother, aged seven.
Throughout his career, his mother's influence can be found. Indeed, as they settled into life in the Kingdom she offered Ultan and his brother Cian a fiver each if they would join Tralee Rugby Club in an effort to channel their ferocious energy in a sporting direction.
Later, when Dillane was turned away by the Munster U19s, she also helped anchor a swaying ship. Even if life as a professional rugby player was not to be, she told him, he could still play for fun. Her support ultimately kept the show on the road until Nigel Carolan took heed of his talent and brought him to Galway. Dillane would go on to make 127 appearances for Connacht.
"Leaving Connacht was one of the hardest decisions I ever had to make," he acknowledges. "I will be forever grateful to all the coaches and wider staff who I worked with there. They all helped make my dream of becoming a professional and international rugby player a reality.
"I also got to play alongside some incredible guys both for Connacht and Ireland, many of them will be friends for life. With both teams on the up it might seem strange that I decided to move on I felt that the time had come for me to experience a new challenge in my career.
"It's been great to see everything going so well at home, especially the national side. Everyone here has been very impressed by how they've been performing. As happy as I am for them to win though, it's naturally been a little bittersweet. There's a chance I could have been part of it all if I had stayed but you can't dwell on it too much.
"Once you're gone, that's it," he acknowledges. "There's not much I can do about it. You talk to the national coaches and you make an informed decision based on those conversations. I made my call."
It's quite remarkable that at just 29 and as a newly crowned European Champion, Dillane can now only look back on an international career that afforded him 19 caps. Since debuting in 2016, he was part of some famous days in green yet his Test career played out in fits and starts with Dillane often found railing against threats to his international aspirations. On this occasion however, he chose to pick his path on his own terms.
"Not getting to go to the World Cup in 2019 broke my heart a bit," he concedes. "I didn't want to go through that again. And I had a very, very good opportunity: to come here, work on myself and produce my best game. I'm sure I made the right choice."
While Dillane can rest assured that his decision has been vindicated, leaving Galway was no easy thing. However, the presence of several formidable Irishmen at La Rochelle, the stocking of Barry's Tea in local stores and an aptitude for speaking French helped soften the blow.
"The positional change was probably the biggest adjustment actually," he says of his move to the backrow. "After I had signed and they had a look at the squad and who they had coming through in the various positions, they had me ready to slot in there for a couple of games because of players going up to the national camp. I filled in and luckily it has all worked out.
"Donnacha [Ryan] was a big help. I knew him from my early days in Irish camps and he's still the same person. We obviously have more of a player-coach relationship now but all the lads say the same thing – he's just the soundest fella going. He's such an approachable guy, wants to help, wants you to develop.
"As for ROG, well I expected a real intensity and he hasn't disappointed but it's always done for the right reasons, to get the right reactions out of players. He knows what to say at the right times. People might have different experiences of it but he really understands players and the lads love him."
Footage of the celebrations both in Dublin and back in the port city of La Rochelle in May certainly painted a picture of a contented, familial squad. Many have suggested that the cohesion and culture of a group made up of individuals from all parts of the globe represents O'Gara's greatest feat.
While Dillane might not have arrived in the Bay of Biscay with the same sprinkling of star dust as UJ Seutini or Teddy Thomas, the way he has conducted himself both on and off the field has endeared him to the La Rochelle faithful. Much to O'Gara's liking, he is a person of considerable substance and, as the PROPADZ team would probably insinuate, an example that what goes on underneath can be just as important.
Back to News
Latest Posts