News
EOIN MCKEON APPOINTED TO EXECUTIVE BOARD
03rd October 2017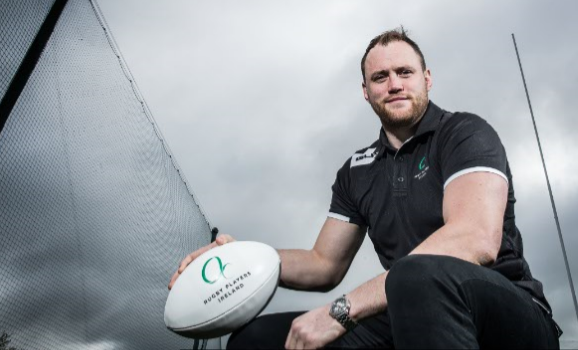 McKEON APPOINTED TO THE EXECUTIVE BOARD
Having made his professional debut away to Scarlets in April 2010, Eoin McKeon has amassed over 100 caps for his home province and is now considered one of the senior members of the Connacht squad. A graduate of the Connacht Academy, the 26-year-old has represented Ireland at U18, U19 and U20 level, while in the summer of 2013, he travelled with the Emerging Ireland squad to Georgia to play in the Tsbili Cup.
A former player representative, McKeon replaces Ronan Loughney on the Executive Board following the latter's departure from the Sportsgrounds at the end of last season. McKeon now joins Rob Kearney (Chairman), Andrew Trimble, Peter O'Mahony, Jonny Sexton, Shane Jennings, Peter McKenna, John Treacy and Simon Keogh on the committee.
A debt of gratitude is owed to Ronan for all the work he carried out in his role over the past three years. We wish Ronan, who was a firm advocate of all the work carried out by the association throughout his time with Connacht, all the very best in his future endeavours.
CASE STUDIES: THE CURRENT PLAYER
This article appeared in LineOut Magazine in The Irish Independent on Friday, September 29th 2017.
It is reproduced here with the kind permission of the author, Sam Wheeler.
At 26, Eoin McKeon knows he can't blithely assume that his rugby career will continue indefinitely.
In his role as Connacht representative for Rugby Players Ireland, the back-row spends more time helping colleagues than planning directly for his own future, but he has a degree in engineering under his belt, and he has invested in a start-up company.
"My dad was very keen for me to put college first and rugby second, at least until I had broken into the pro game," he says. "By third year, I was fully in the pro set-up, and it was a lot harder. I had to repeat the whole year because of one subject. There were a lot of exams, and labs were the killer.
"My big tip for lads doing courses is to make sure you meet all your lecturers face to face – it makes it a lot easier to ask for favours, if you have to miss classes or whatever because of rugby. I found it very intense: you'd be rushing straight from training to grab food, then college all evening.
"When I had it done, I was so glad to have evenings free again. But now it's creeping in, what do I do after I retire? Through Rugby Players Ireland, we set up a platform where players that are interested could get involved with start-up companies at the Business Start-up Hub in Galway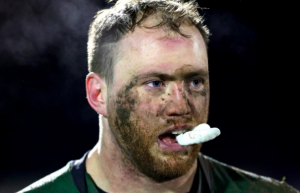 "I don't know if I'd see myself going into engineering, but if I had to finish rugby tomorrow, and an engineering job came up, I'd grab it – I've seen lads have to retire suddenly.
"What we're trying to do with Rugby Players Ireland is make sure lads are as well equipped as possible to deal with it. Because while rugby might open doors, they might only be open a short time after you retire.
"You can be in a bit of a bubble. Some players don't want to look any further than where they are at the moment, and you can't make someone do something they don't want to do. But there are so many opportunities to better yourself off the rugby field."

Back to News
Latest Posts