News
ED BYRNE HAS A PEP IN HIS STEP
08th May 2019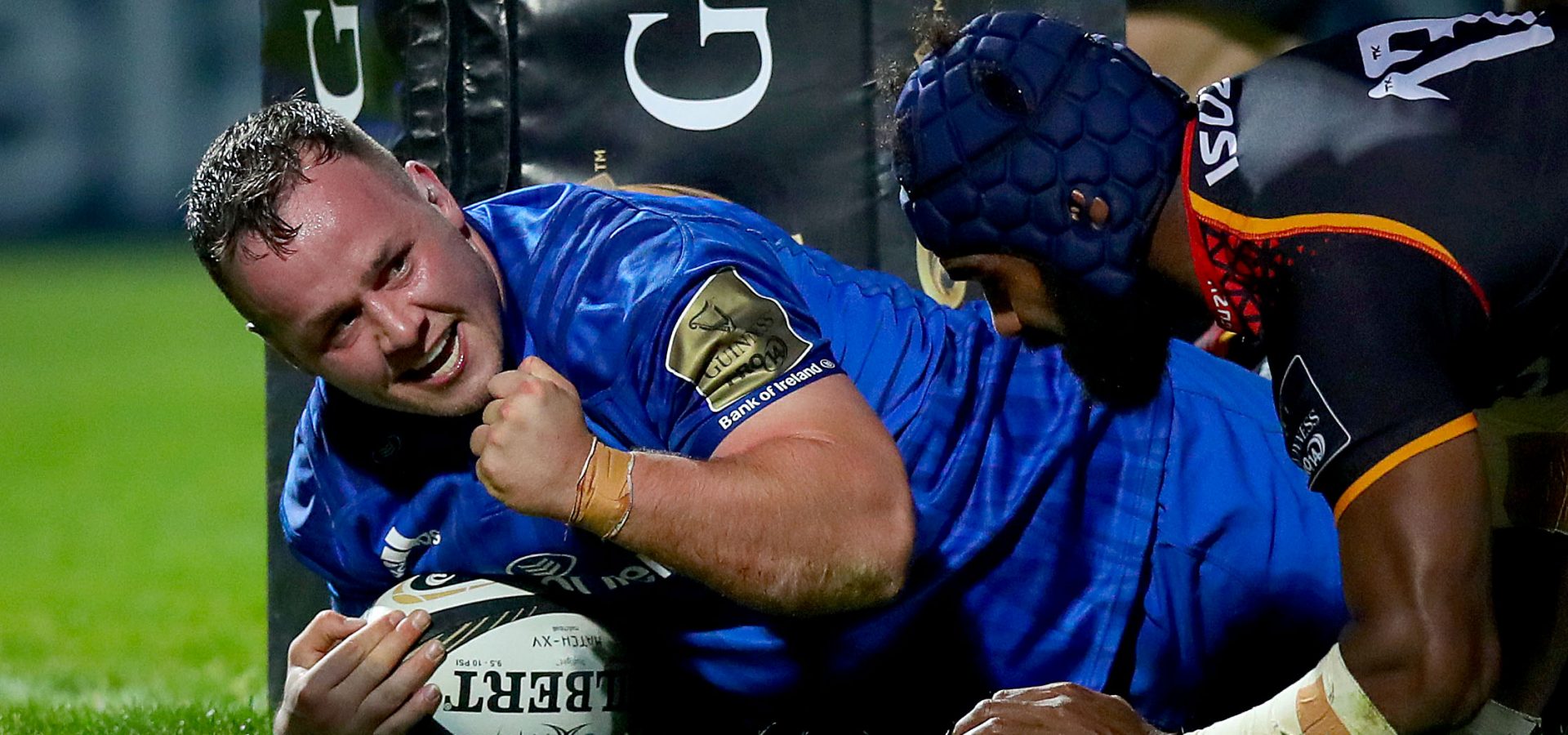 Ed Byrne was approaching his fourth year at Leinster Rugby but only had 127 minutes to his name. In fact, over the preceding 28 months he had only played seven minutes of rugby.
Having made his debut away to Zebre in February 2014, Byrne was enjoying greater involvement with the senior squad as he moved into the 2014/15 campaign. With Jack McGrath and Cian Healy at the top of the queue, not many would have predicted much game time for the Carlow man who was barely two years out of school. However, the international duo were very much aware of his burgeoning reputation.
As the season pushed into November, Byrne was featuring regularly off the bench. In propping terms, he was still a juvenile. At just 20 years of age, his progress was heralded and many felt international recognition would not be long in coming. But as Leinster closed on a routine Pro12 win, disaster struck.
"It's typical, isn't it?" Byrne suggests. "Just as I was building up a head of steam and that happens! I can still remember it well. Edinburgh at home. I even remember the date… October 31st. I guess you could say it was the start of my nightmare!"
A cruciate ligament injury meant that Byrne would fail to feature again until pre-season of the following campaign. However, just five minutes into his comeback outing against Ulster, his patella tendon snapped. It would be a further 18 months on the sidelines.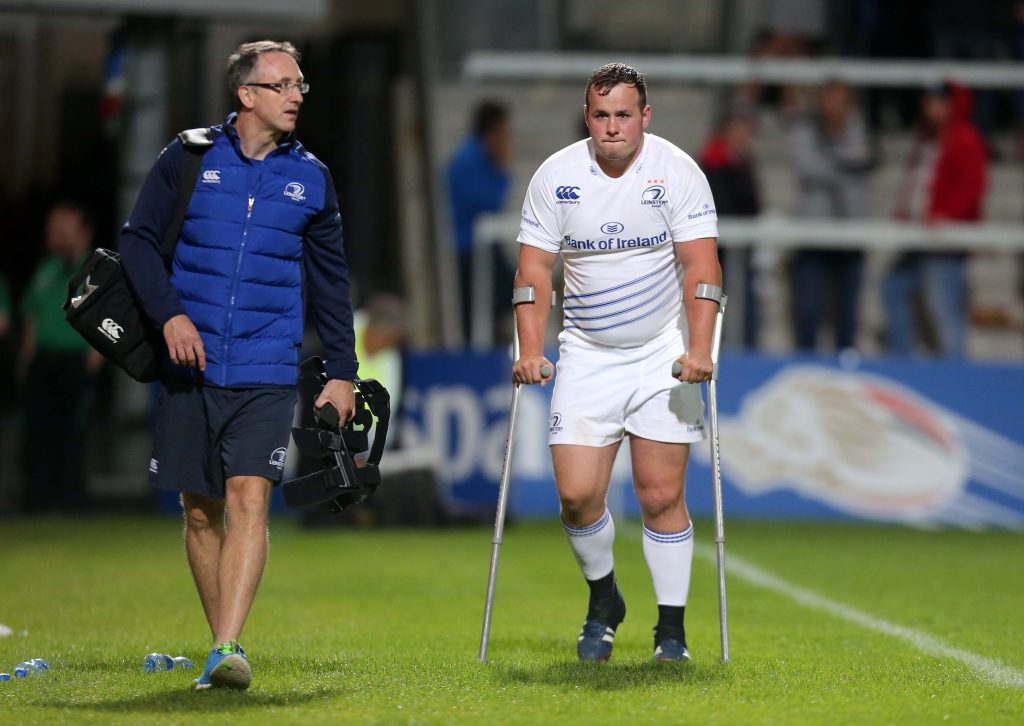 "I was feeling ok after the knee, but when you're coming back from a long-term injury, I don't think anybody knows where they should be at in terms of pain. It was sore the odd time, but I thought that was normal. For it to pan out the way it did, that was a tough one to take."
Having taken a graft from his patella for the ACL, now a graft from his hamstring was needed for the patella. At times Byrne felt as though he was going in circles, but as he had already learned there can be no short-cuts with injuries.
"It was supposed to be six months but the more we got into it I realised that I was actually working to a different timeframe. I always tried to be optimistic but at six months I couldn't switch on my quad and my leg had wasted away. There was a lot of pain management. I wasn't even close to a comeback.
"From a selfish perspective, I was lucky that Jack Conan and Mick Kearney had long-term injuries at the same time as me. The pair of them work unbelievably hard so they were good to have around. The only thing was that they returned for the same game and I was still nowhere near. I had a good bit to go."
Conan and Kearney returned to the fold at a time when Leinster's fortunes were finding their feet once again following a disappointing season by Leinster's lofty standards in 2015/16. But despite the best efforts of his teammates, it was only natural that with with every passing week, Byrne felt further and further astray.
"It was difficult and isolating. There was a bit of a buzz about the place again but you're not really part of it. Everyone is out on the pitch sessions and you're working to a completely different schedule. But I have to say that literally everyone at Leinster – the players, the coaches, the S&C guys, the physios, they all checked in with me.
"I have tried to do the same for guys like Josh [van der Flier] and Will Connors, because other lads did it for me. Seanie [O'Brien] had been through the mill with injuries, but he kept me going. As did my brother Bryan who went above and beyond.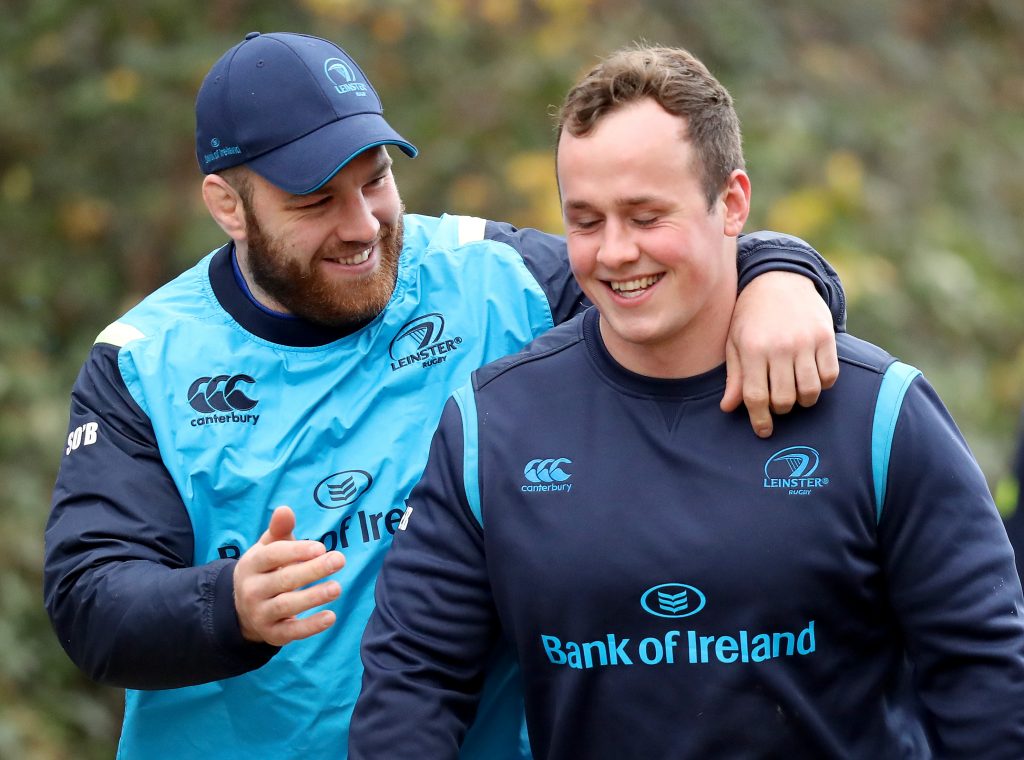 "For instance, Will would often ask me about things he's struggling with. I'd share some tips and we'd bounce ideas off each other. Once you've been there, talking from experience can mean so much to a player rather than reading about it in a book. I suppose injuries are the worst part of being a professional rugby player, but you learn a lot about yourself from the experience."
Remarkably, despite being a Leinster player for nigh on five years, to many fans Byrne remained an unknown quantity until he finally returned in 2017. It was a case of drip-feeding him back into action, helped by his reintegration into team-meetings that helped him get on top of the rugby detail which was an ever-evolving matter at the province.
"I was nervous about my return more than anything else. You spend the first few weeks and months worrying about what might happen if something goes wrong again. Even during those last few weeks of rehab, I tore my calf and ligaments in my ankle. Thankfully something stuck with the Leinster Rugby staff and they hung in there with me.
"I'm indebted to them," Byrne says. "I hadn't played in 28 months, yet they kept the faith. On a personal level, that was massive. It had been a nightmare for me, but without their support it could have been a completely different story if they hadn't trusted and believed in me."
Byrne has been repaying that trust in spades of late. This season he has featured in 20 senior fixtures including 20 minutes from the bench as Leinster sealed their place in the European Champions Cup final. His performances have been such that Joe Schmidt name-checked Byrne when referencing players in his thoughts prior to the Six Nations.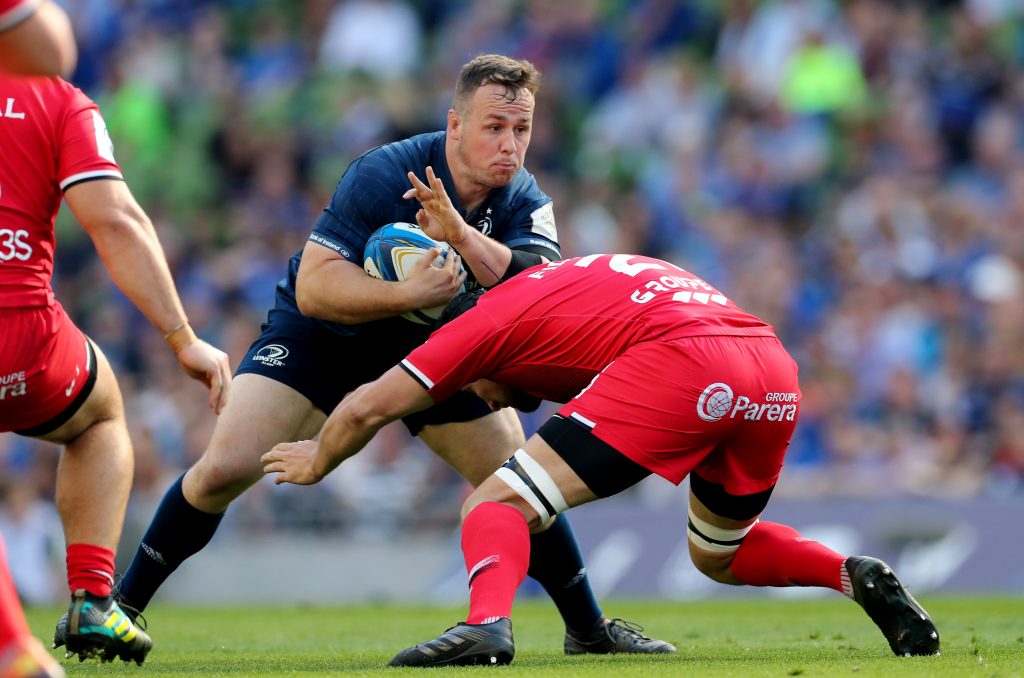 "I'm really loving it this year," Byrne gushes. "Over the past few seasons, big occasions like the Champions Cup were big driving factors in my recovery. They're the games you'd target and focus the mind on – the light at the end of the tunnel. It keeps the motivations ticking over, so to play my part recently was huge on a personal level.
"Throughout my recovery it was about setting goals and that's something I've shared with Josh and Will. It might only be something small, but when you hit them it gives you a little lift. I was getting too caught up in things beyond my control. What good was it doing me worrying about other lads getting into my position?
"I had to learn to prioritise myself and work on the things that I needed to, to get back playing. I broke into 3 months stints. Alongside my rehab I'd work on other areas, upper body size, flexibility, things like that. I developed good habits that I've maintained to ensure I'm in the best nick possible going forward.
"When I look back on the process there are things I could have done better. There were times when I should have adopted a more positive mindset. It was unbelievably tough at times and there were days when I thought I'd never play again. It's easier said than done. It got me down and those closest to me would worry.
"But I got through the work and still do, just with a bit more of a pep in my step – I have games at the weekend to look forward to!"
Back to News
Latest Posts