News
Defending her House!
24th December 2019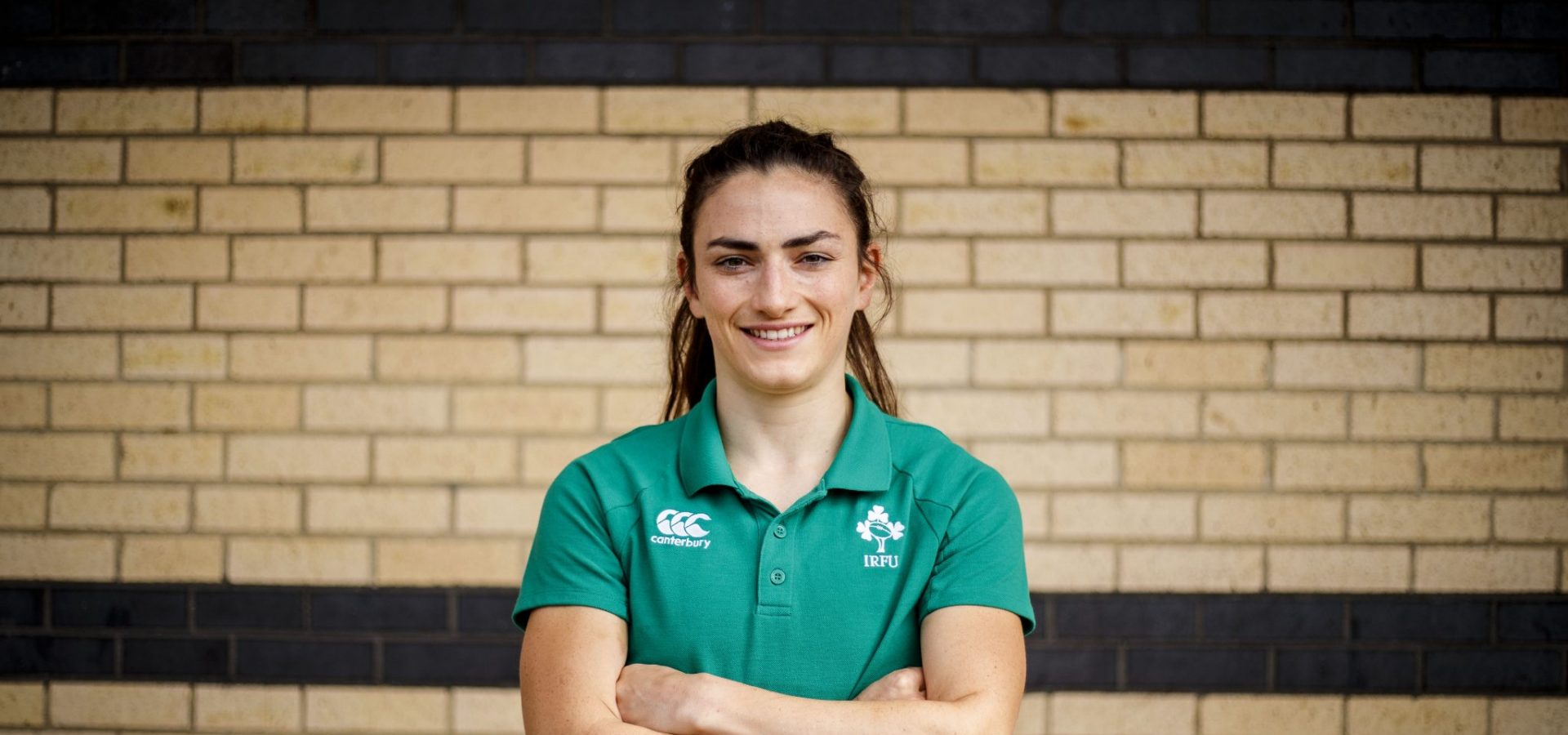 Speaking to Lucy Mulhall about Christmas growing up on the family farm in Tinahely, one can't help drawing comparisons with the opening scenes from Home Alone. As the conversations grows, more and more family members and relatives appear out of the woodwork and images of chaotic household ensue.
"They were great times, they really were!" Mulhall reflects. "I remember we had this big 7-seater jeep, but we had to get extra seats put in so that we could all ramble around together. One big happy family! My Grandmother lived with us too, and my Uncle for a while. You'd never know who was going to show up at the door!"
While Kevin McCallister defied the odds to protect the family home from Harry and Marv, you get the impression that had Mulhall ever been left to fend for herself, she'd have been better equipped to deal with any uninvited guests than Macauley Culkin.
As her sister Emily laid claim to the chores about the house, Lucy was out on the farm helping her father Pat get through the workload. There she developed a love of the outdoors and a thirst for a physical challenge.
"I was a bit of a tomboy. I wasn't afraid of getting stuck in. Emily was much better at the household stuff, so it made sense for me to take on the things Dad needed help with.
"We probably used to think our parents were pretty strict. We'd come home from school, do our homework and then we were working outside before we could land in front of the TV. We were jealous of our friends who'd be out and about in town while we were out with the sheep!
"But with hindsight, we appreciate that it all has stood to us. From an early age we developed a strong work-ethic and discipline. I think it also made us a close-knit family unit – we were all tied to home and spent a lot of time with each other. We were like a team!"
Although Lucy and her younger brothers Joseph, Noel and Kevin have flown the nest to pursue their own ambitions, there remains a strong pull towards home. Lucy makes it back most weeks, but she can be gone for weeks at a time as she jets about the world in her guise as captain of the Irish Women's Sevens.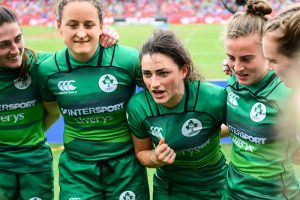 "To this day I don't know what overcame me," she says of the first-time rugby came into her life. "I come from a big GAA family. We were always open to other things, but rugby was never on the radar. If we weren't down at the GAA club or out on the farm we were playing music, Irish dancing or running."
Nevertheless, she was intrigued. "I was in a lecture and on my phone when I came across an email from Stan (McDowell). I barely stopped to think before I hopped out and rang him straightaway. To this day, I don't know why.
"When you think of it, I had no idea how much of a risk it was. As a result, I went in with no expectation and that has probably been to my benefit. Looking back, I left my college course in Trinity, I said goodbye to the student lifestyle and packed away my football gloves. I don't think I'd be that brave now – they got me at a good time!"
Unfortunately, injury ruled Lucy out of Ireland's recent trips to Dubai and South Africa. Although disappointed not to have joined them, Mulhall has had plenty to take her mind off things. Having already completed a science degree, Mulhall is due to finish with postgraduate qualifications in maths next May.
"It's a two-way thing. I love the bubble of tournament days. I love putting my phone away. It's a bit of an escape. Nothing matters but the games. But then, on our rest days, I get my mind as far away from rugby as I can. I get stuck into a maths book – it's weirdly refreshing!
"After being away at tournaments, it can be difficult to get back to normal. It's so full-on that you can become consumed by it all. In the past I've arrived home and trawled through my games over and over again. The tournaments don't come around every weekend, so you'd have to wait for weeks to correct things that went wrong.
"I've learned how important it is to get your head away from it all. Nowadays, I get off the plane and get stuck straight into my work. It brings me right back down to Earth. After a couple of weeks you're in a much better place to reflect and learn. You've got a clearer mind."
While her mother Helen, who was involved in setting up the women's GAA club in Tinahely, undoubtedly inspired her daughter to captain Wicklow to an All Ireland Junior Football title in 2011, she has also cast her considerable influence over her daughters' academics.
"Mam is a whiz with numbers. She is an accountant. I don't know if that's what I want to do when I finish, but I know that I love maths and numbers. I like working through equations and knowing you're on the right track. I like how you're either right or wrong.
"It's kind of been our upbringing. If you're going to do something, do it right. Otherwise, why bother? Our parents always encouraged us to be the best we can be. So, if I just went for rugby and ignored my education and other interests, I wouldn't be doing my best.
"Counting and tackling all those sheep has paid off!"
Back to News
Latest Posts