News
DARRAGH FANNING:
I LOST 10KG WHILE OPENING A RESTAURANT
01st November 2017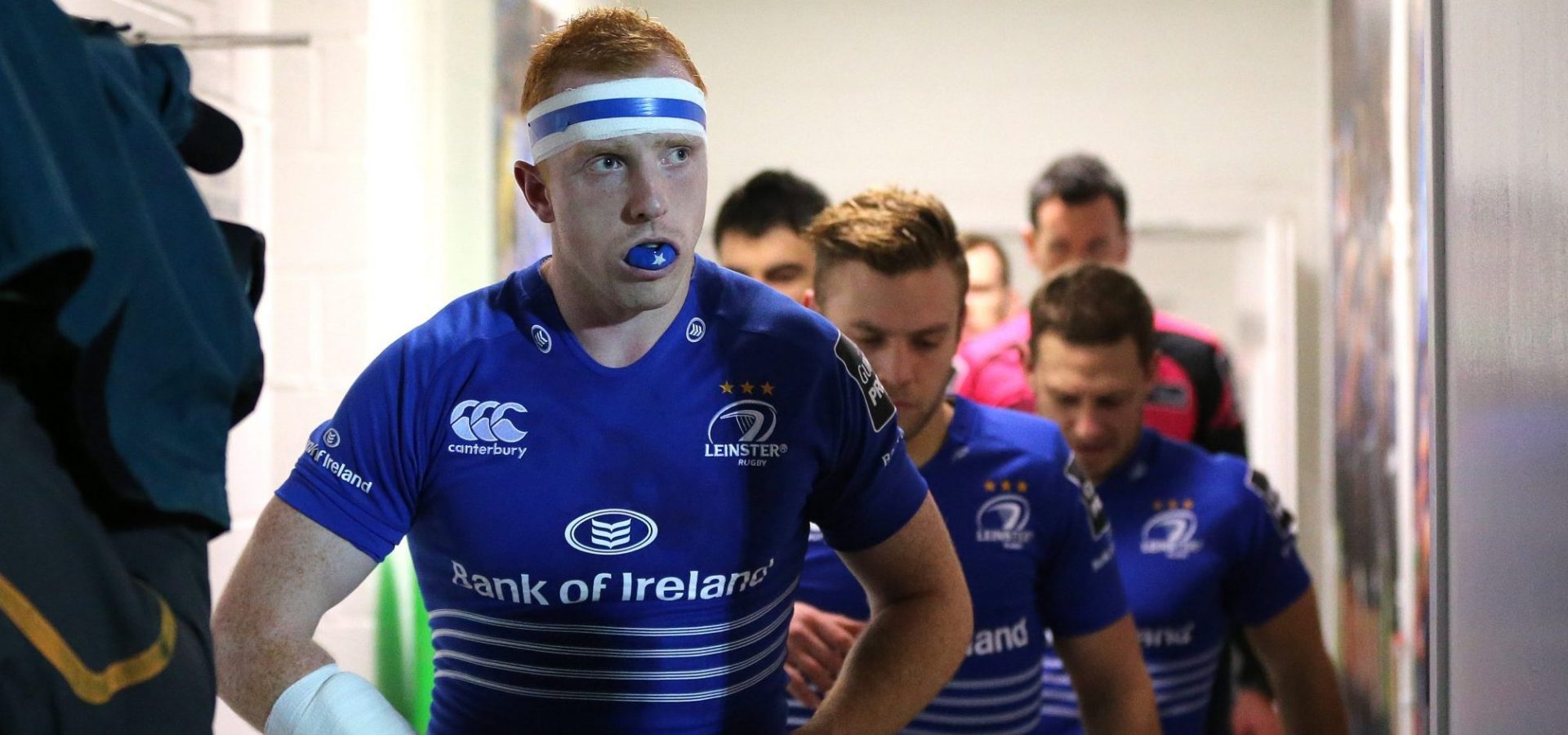 Paul O'Donoghue speaks with former Leinster winger Darragh Fanning as part of a weekly series examining the nuts and bolts of businesses on Fora.ie
You can see the original article here.
ON A TUESDAY, Darragh Fanning got a phone call as he was leaving the cinema in Dundrum. Two days later, he had packed his bags and flown to Australia.
The call was bad news. Fanning, then 25, had been playing professionally for Connacht Rugby for a few months. While a burst appendix had put a stop to a decent run of games, he was hopeful that his contract would be renewed.
"I got a phone call to say that they were shortening their squad, and I was the one on the front line," he tells Fora. "It was pretty crushing. You had spent years trying to get there, and then it was all over with one phone call."
A friend had mentioned the possibility of going to play with one of the clubs in Australia. While Fanning hadn't entertained the thought too much while still playing for Connacht, with his contract gone he made a snap decision.
"That night I said I would be keen to take up the offer, and the next morning I said to my parents I would be leaving for Australia the next day. My mates would have been asking me what I was doing. I needed to get away from Ireland."
During his stint in Australia, Fanning was introduced to the concept of Mexican restaurant chain Zambrero by former St Mary's College first team coach Shaun McCarthy.
McCarthy was in the early days of expanding Zambrero, founded in Australia in 2005 with the pitch of being a healthier alternative to other burrito bars, across Queensland.
Fanning, who had studied business in IT Tallaght, spent two and a half months helping him open the chain's second outlet in the area.
While he thought of it as just helping a mate at the time, Fanning would later bring the Zambrero chain to Ireland as a focus for his life after rugby. However, at the time he hadn't yet hit his sporting peak.
Return to rugby
When he returned from Australia, then-Leinster Rugby coach Joe Schmidt happened to see one of Fanning's club games and liked the look of him.
Although he soon left to take the Ireland coach's job, Schmidt's replacement, Matt O'Connor, also took a shine to Fanning and ended up offering him a contract.
The move saw Fanning follow in the footsteps of his father, Declan, who had captained the province.
"I thought that, at 27, my rugby career was over. I thought it was a pipe dream. (When) I got a contract extension, it was a dream come true," he says.
Fanning spent almost three years at Leinster, during which he was part of the team that won the Pro 12 during the 2013-2014 season. He also finished as Leinster's joint-top try scorer during the following season, with six tries.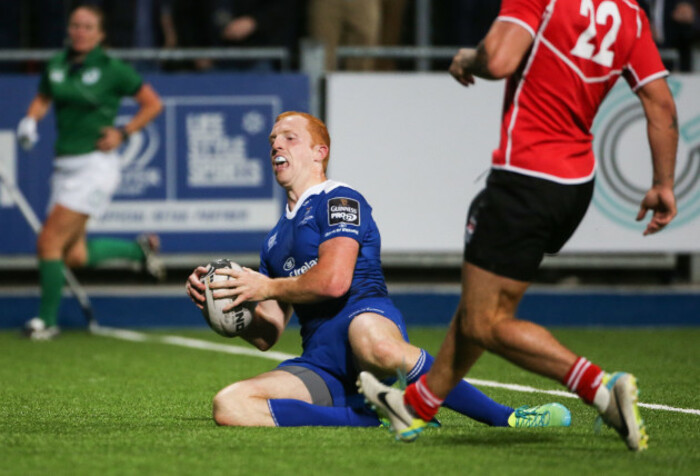 However, once Matt O'Connor was sacked by Leinster in May 2015 following a disappointing season for the province, Fanning fell out of favour.
"I had no plans to leave Leinster, I had huge goals, (but) Matt left then. He was a huge fan of mine, and when he left I went from playing 20 games in one season to one game the following season. You could see that the writing was on the wall," he says.
"At Christmas I still had a year and a half left on my contract; they were looking at me and saw me as a professional bag handler – which is what I was. But I still loved going in there every day and I felt I contributed to the squad."
Leaving Leinster
During this time Fanning had been working more and more with McCarthy, and the pair had decided to bring the Mexican franchise to Ireland.
"Leinster approached me and asked me would I consider moving on. I knew I could either sit it out there or I could focus on Zambrero. I said, 'OK, I'm finished here so let's negotiate as good a deal as I can and then focus on the business'.
"I had done my dream, I'd got to play with BOD (Brian O'Driscoll) and Shane Jennings, who was a huge hero of mine. That box was ticked, and I moved onto the next stage."
Within a few weeks of leaving Leinster, Fanning had opened Ireland's first Zambrero restaurant on Hatch Street in Dublin city centre selling Mexican staples like nachos and burritos.
While he was happy with the outlet when it was up and running, getting everything in order proved to be a draining process for Fanning. The Dubliner worked long hours and found himself losing weight as he adjusted to life outside professional rugby.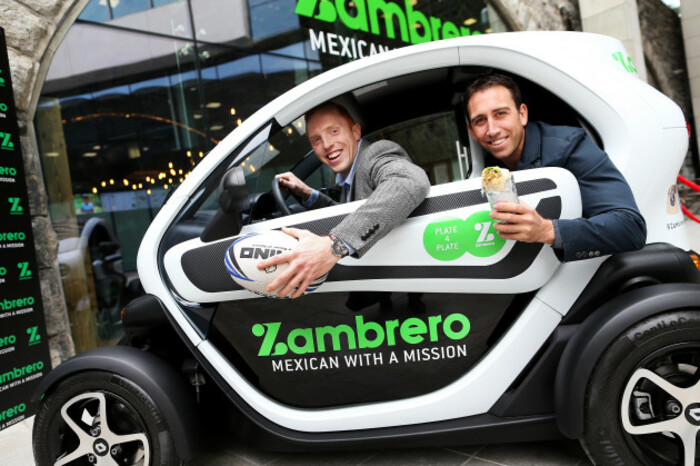 "I was at a playing weight of 105kg when I was with Leinster – that was a good size for me," he says.
"Six weeks after opening the first Zambrero I went across to a gym to weigh myself. I looked tired and wrecked. I weighed just over 90kg – I'd lost over 10kg in about six weeks.
"I went from being given all my food on a plate to a business with early mornings and late nights, and you would go big periods without eating. It was a shock."
Fanning eventually got his diet fixed and now has a better work-life balance. The 31-year-old Zambrero general manager has overseen the chain open three more outlets in Ireland.
Franchising
The company has about 100 staff across its four outlets, three of which are directly owned by the business, while one is the company's first franchisee in Ireland.
"My role now is to grow the franchise. We have plans to open one more company stores next year, and then we will be franchising in Ireland after that," Fanning says.
There is a flat fee to join Zambrero, while franchisees also have to pay head office a percentage of their turnover.
The company has dozens of outlets all across Australia, with a particularly strong presence in Queensland. Ireland was chosen as a test project as the chain looks to make serious inroads in Europe. In Ireland it has three outlets in Dublin and one in Cork.
Fanning says he is now looking to expand the chain into other Irish cities and would also be keen to look at opening outlets in less densely populated areas.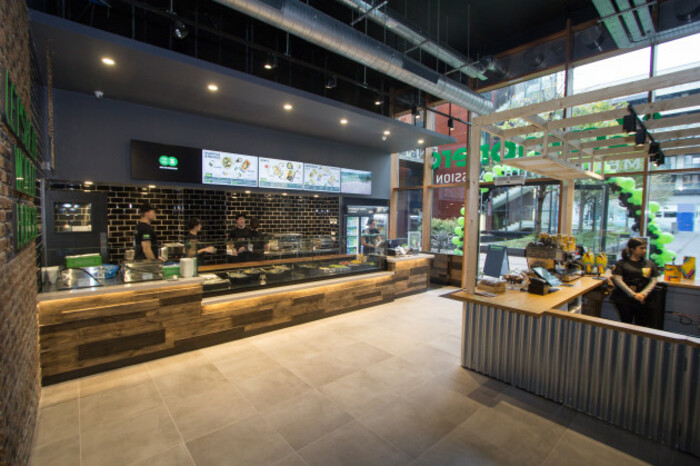 The company is targeting "health conscious consumers who are looking at what they are putting into their bodies".
"Our Irish restaurants sell more black rice per head than any of our Australian stores, which shows you the way the Irish market is going," Fanning says.
While Fanning acknowledges that other Mexican chains such as Boojum have a head start, he says that Zambrero differs as "we focus more on the health side".
"Our food is healthier than traditional Mexican, there are no fats or additives," says Fanning. "The company as a whole is moving into the 'superfood' market, such as with our black rice."
The company also emphasises its charitable arm: for every burrito or bowl purchased at a Zambrero restaurant, a meal is donated to someone in need in the developing world.
"We have live counters in all our stores, so as you pay for your meal you can see the live counter. We've donated about 17 million meals so far; the company goal is to donate one billion meals by 2025," Fanning says.
No shirt and tie
Now that Zambrero has gained a foothold in Ireland, Fanning wants to make sure that it gets a stream of capable franchisees to set up across the island, both in the Republic and in the North.
Once that's done, it will likely move into the UK, with Fanning lending a helping hand.
"We want to open at least three franchisees a year: the 15-year company goal would be to get 45 outlets across Ireland, including Northern Ireland," he says.
While the goal for Zambrero as a company is grand, involving dozens of new stores in Ireland and hundreds more in Australia, the UK and beyond, Fanning's own is more modest: staying in control of his work life.
"On one of my month's off from Leinster I did a month's training in Australia where we were learning everything about the business," he says.
"One of the ladies asked us to set our goals. People were reading their out saying they wanted happy customers: I just said I never wanted to wear a shirt and tie.
"I knew if I got into Zambrero and could grow it and make a good living, I would never have to do a 9 to 5.
"If I want to do something I can move my week and meet up with mates, do my own thing. There is a freedom from being my own boss and it's what I want to continue doing."
Paul O'Donoghue
This article appeared on Fora.ie on Wednesday, November 1st 2017.
It is reproduced here with the kind permission of the author.
Back to News
Latest Posts