News
D'Arcy to be inducted into Hall of Fame
12th October 2020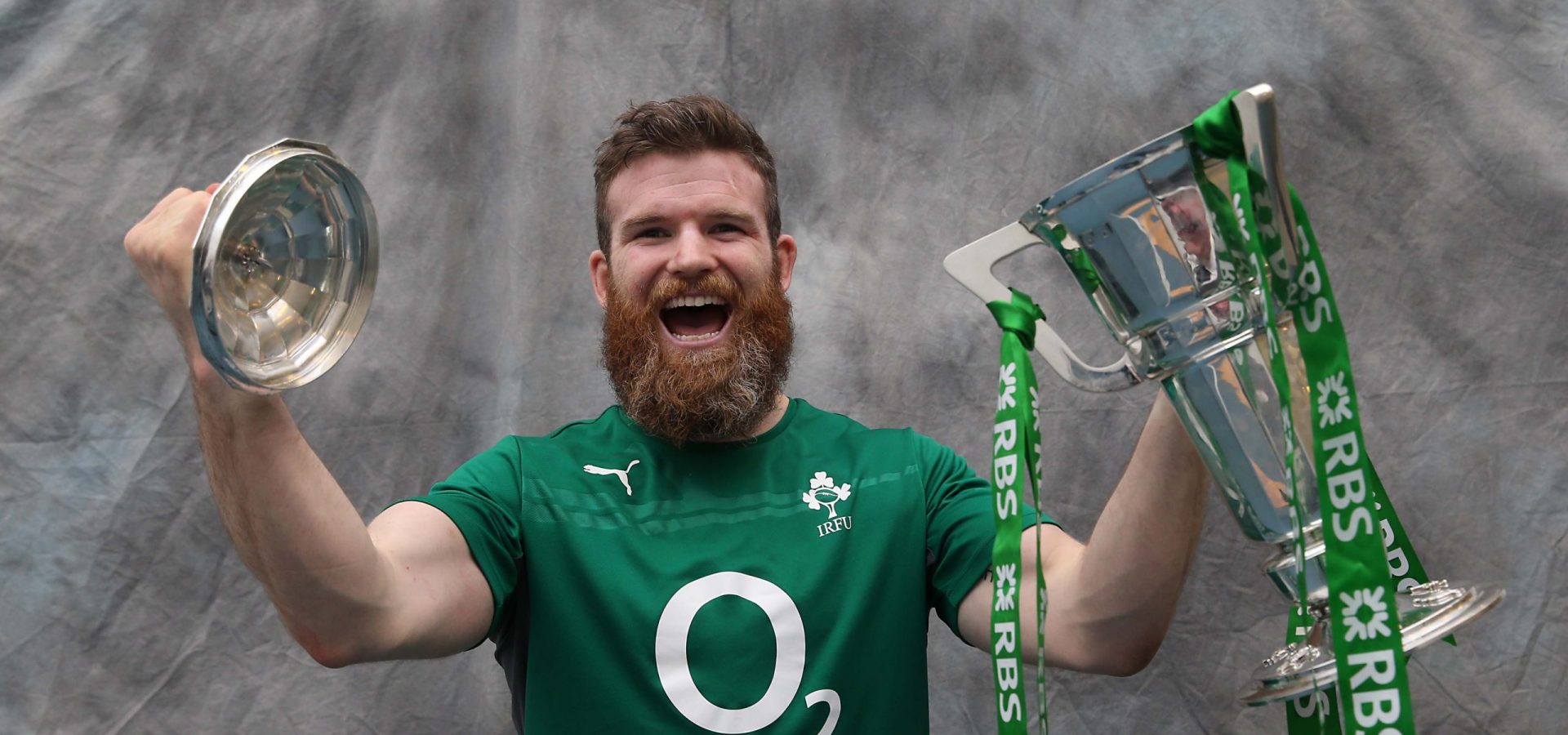 Rugby Players Ireland has today announced that Gordon D'Arcy will join a host of iconic Irish rugby heroes in the Rugby Players Ireland Hall of Fame. D'Arcy joins former teammates from the 2009 Grand Slam winning campaign such as John Hayes (2012), David Wallace (2015) and Ronan O'Gara (2016), while his longstanding centre partner Brian O'Driscoll (2018) also counts amongst an illustrious list. D'Arcy's magnificent career will be celebrated at the Zurich Irish Rugby Players Rugby Awards which will be broadcast on Virgin Media Two at 7.30pm this Saturday.
Leinster Rugby's most capped player, D'Arcy initially burst onto the Irish rugby scene as a student at Clongowes Wood College. Having declined Warren Gatland's invitation to link up with Ireland in favour of sitting his Leaving Certificate in 1998, D'Arcy made his senior rugby bow for Leinster against Llannelli that following September. Over the course of 17 years in blue, D'Arcy played 261 times for his province, amassing three Heineken Cups, a Challenge Cup and four league titles.
An Irish international at 19 having made his debut at the 1999 Rugby World Cup, it would be a further four years before he finally established himself on the international stage with a star turn in the Triple Crown triumph of 2004 – a seminal moment in Irish rugby history. D'Arcy would go on to play for his country on 82 occasions often overcoming increased competition and injury in that time, most notably returning to the fold following a double arm fracture to help Ireland achieve Grand Slam success in 2009.
The IRUPA (now Rugby Players Ireland) Players' Player of the Year in 2004 and 2007, his longevity and resilience was further proved by his role in Ireland's Six Nations triumph of 2014 as the Joe Schmidt era took hold. When D'Arcy retired the following year, he did so as Ireland's longest-serving player.
Additionally, D'Arcy also toured with the British & Irish Lions to New Zealand in 2005 and to South Africa in 2009, when he joined as a late replacement.
Upon hearing of his induction, D'Arcy said: "Setting out on my professional rugby journey in 1998, I could never have imagined how my career would play out. As an excited international debutant at Lansdowne Road during the '99 RWC, to saying farewell at the RDS five years ago, I am proud of the good days, as well as bad, which all helped to shape the person I am today."
"I feel privileged to have seen the game in Ireland grow first-hand during my career," D'Arcy added. "When I first set out, the amateur game was still winding down, and when I retired Irish rugby's stature in world rugby was firmly secure. It was a pleasure to play my part alongside many great people with whom I now share treasured memories. I am incredibly honoured by this acknowledgement and wish to pay tribute to those who helped me to achieve my dreams."
Simon Keogh, CEO at Rugby Players Ireland, stated that D'Arcy blazed a trail for Irish rugby. "When Gordon first burst onto the scene, it wasn't like anything we had seen before. I believe that it is no coincidence that the fortunes of Irish rugby changed with Gordon at the heart of the action. Furthermore, the manner in which he changed his game to meet the needs of both Leinster and Ireland is often overlooked. Gordon used some of his keys strengths for the benefit of the team and was ultimately rewarded with one of the most distinguished careers in Irish sport."
Back to News
Latest Posts