News
D'ARCY, SPENCE & MALONE TO CONTINUE EDUCATION WITH THE IMI
26th May 2017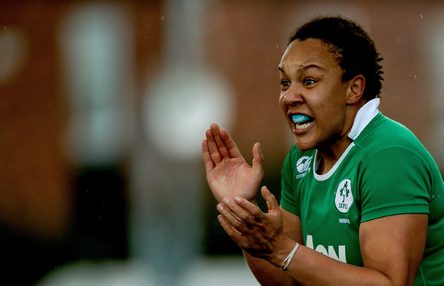 The Irish Management Institute (IMI) and Rugby Players Ireland are pleased to announce that former Irish International rugby star Gordon D'Arcy and current second-row for the Irish Women's rugby team Sophie Spence, have enrolled in an IMI Diploma in Strategy and Innovation and IMI Diploma in Leadership this Spring.
The IMI Diploma in Strategy and Innovation equips participants to play a key role in developing and executing a strategy and innovation process that is very relevant to both the success of their organisation and their own career. The IMI Diploma in Leadership is the IMI's flagship leadership development programme. Its aim is simple – to dramatically enhance practical leadership skills, awareness, impact and judgement. It creates more confident, well-rounded and inspirational leaders – capable of handling the challenges of the current environment.
Gordon D'Arcy is Ireland's longest serving rugby player with an international career spanning almost 17 years. D'Arcy joined the game at an early age and fought his way up through both club and international ranks to compete at the highest level in rugby. The Wexford native has earned 82 caps for his country, having made his debut in the 1999 Rugby World Cup against Romania.
Following on from Ireland's second Six Nations title in 2015, Sophie Spence was nominated for World Rugby Women's Player of the Year. Sophie played with Ireland in the 2014 Women's Rugby World Cup and won a Six Nations medal in 2013 when Ireland won the Grand Slam.
The perseverance and grit that both D'Arcy and Spence displayed on the field has followed through to their personal and business lives, with D'Arcy co-owning Form School Reformer Studio – a Dublin based business offering innovative Reformer Pilates while Spence founded Spence Rugby Academy – a dedicated coaching programme specifically for girls to achieve the best results that they can in rugby.
D'Arcy received a Degree in Economics from UCD in 2013 and at present works in the Investment & Wealth Management sector while Spence currently works with DCU on rugby development, as well as coaching several age-grade sides.
The IMI is dedicated to improving the standard of management practice in Ireland and looks forward to welcoming Gordon and Sophie as well as Peter Malone, the Elite Player Development Manager t Munster Rugby, this spring to further develop their leadership and management skills to apply to their respective growing businesses and careers.
Speaking about enrolling in the Diploma in Strategy and Innovation, D'Arcy said:
''"Through my 17 years with Leinster and Ireland I trained and worked under some great coaches, who taught me about leadership, working as a team and creating a winning culture. These experiences have been vital in my transition from athlete to corporate life. I'm looking forward to developing these lessons further and building on them through the Diploma in Innovation & Strategy this summer with the Irish Management Institute; who have shown themselves to be dedicated to improving the standard of management practice in Ireland''
Sophie Spence explains why the Diploma in Leadership, is her course of choice:
''I'm very excited to begin IMI's flagship leadership development programme and I know it will be of great benefit to me as I move forward in my career. All through my life I've come to understand the true importance of leadership and I'm sure that this Diploma in Leadership will enhance my skills further and allow me to enrich the lives of even more young women in the future''
Peter Malone, the Current Ireland U20 Head Coach, will be enrolling in the Diploma in Management with the IMI and highlighted what he hopes to gain from his time:
''In my day to day role with the IRFU, I am challenged to manage numerous teams and oversee individual player development, this calls for technical expertise and excellent organisational and people skills. Taking on the Diploma in Management with the IMI will provide me with the tools I need to transform organisational processes and practices within Elite Player Development and also allow me to further support Senior Management as we implement a new Strategic plan in Munster Rugby which aims to get Munster Rugby to a sustainable competitive position in Irish and European Rugby''
Simon Boucher, CEO of the IMI commented; ''Perseverance and adaptability are two qualities that we focus on in many of our courses at the IMI. Both Gordon and Sophie are world class performers; IMI has recently had its own world-class credentials reconfirmed for the 9th successive year as the only Irish Business School to be globally ranked by the Financial Times for the provision of customised executive education. Throughout their playing careers, Gordon and Sophie have shown these qualities on the pitch, but have also demonstrated them in a business capacity with great success. Working in an an incredibly competitive and tenacious sector, Peter will no doubt bring the qualities and knowledge gained through the management diploma and adapt them to the Elite Player Development programme to ensure excellence at all times''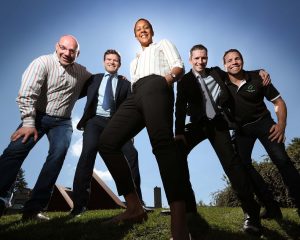 About IMI:
IMI is a membership organisation that reflects a spectrum of Irish industry, from the smallest micro-organisations to the world's largest multinationals. For sixty years IMI has pioneered the development of executive education in Ireland. Thousands of senior executives attend developmental programmes at IMI annually, ranging from NFQ level 9 Masters and Diploma qualifications to one and two day masterclasses. IMI also acts as a "business partner" for organisations that are looking to align comprehensive learning and development strategies to support the execution of business growth strategies. Common to all IMI programmes is the translation of academic best practice to real-world solutions for practising managers.
Back to News
Latest Posts