News
CV Building
18th February 2016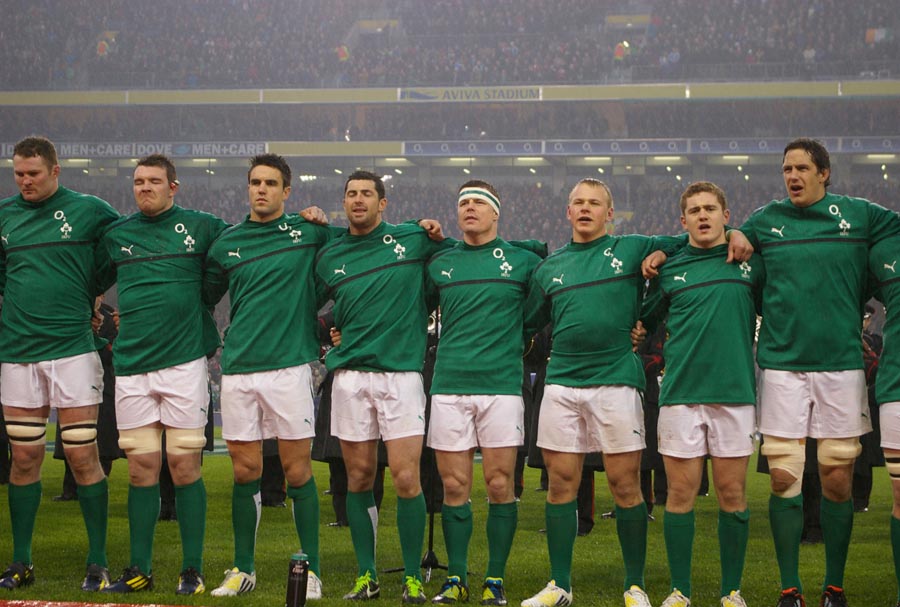 When considering somebody for a job, potential employers will look to spot attributes that will benefit their business. Several transferable skills accompany a career in professional rugby. For instance, players are immersed in the values of team ethic; they are hard workers and highly motivated; they are confident individuals who can often be expected to lead from the front. Such qualities are highly valued in the working world.
Curriculum vitae is a Latin term that literally means "the course of life". A CV is a means of providing targeted information about yourself and is your first opportunity to make a good impression. While a CV is a jobseeker's business card, it is also an effective communications tool in building a network of contacts. By creating this network during a playing career, the steps are being put in place so that options are greatly enhanced post-rugby. It is essential that the well-known name on-the-field is portrayed as someone who could be a winner in other areas outside of sport.
Do's
1. Keep it short and sweet. 2 pages is the preferred length of a CV. The reader should be able to glean all the contents in 30 seconds.
2. Include a paragraph on who you are and what you have achieved on the first page. Grab their attention early.
3. Spend as much time on layout as content. Use a lot of white space. Bullet points have more impact than wordy paragraphs.
4. Present things in a logical order. Commencing with current employment, highlight your recent achievements, then in reverse chronological order.
5. Include a covering letter/e-mail to attachment. This is how you can focus on points that will appeal specifically to the reader.
Don'ts
1. …write your autobiography. A CV is a fact sheet of your life and achievements to date.
2. …leave out dates. If you were back-packing for a year include it. Employers don't like gaps.
3. …worry if you dropped out of education. We all know rugby came first. But give the dates, subject and college.
4. …use clichés like dynamic and self-starting. Convince the reader with terms like initiated, delivered, and established.
5. …forget to list all ways to keep in contact, i.e. LinkedIn, Facebook etc. We want to encourage recipients to keep in touch.
FAQ's
Why do I need a CV?
According to the Rugby Players Ireland most recent survey, X out of 10 IRUPA members DON'T have a current CV.
Why? We are not looking for a job, we play rugby for a living.
CV`s are not just for job-seekers. A CV can help you connect with a wide range of contacts you meet. It can be used to follow up with casual acquaintances such as business people and journalists. There is more to you than the number on your back.
But all my achievements have been playing rugby? How does that look on paper to people outside the game?
To succeed in business you need skills such as teamwork, leadership, commitment and communication skills. All essential qualities in professional sport. By putting down on paper how you have demonstrated those skills you are already thinking beyond the game.
So my CV will be all about "Caps and Cups". Do I not need more than that?
Correct. It will be necessary to highlight your educational background including any courses and work experience undertaken – a personal statement detailing both your achievements and your aspirations outside the game. Properly presented this will show a contact that you are serious about developing outside interests to help with a future career. Furthermore, once you start reviewing your experience in terms of how your CV is progressing you will become more aware of opportunities to gain new skills and courses.
So how can Rugby Players Ireland help me with my CV?
Rugby Players Ireland want to address the lack of CV`s amongst our playing members. We believe everyone from academy to international players should have an up to date CV, ready to e-mail to anyone who can be of benefit to them in their career.
Set out your CV under the following headings:
• Contact details
• Name
• E-mail Mobile
• Phone Number
• PERSONAL STATEMENT – This will be a paragraph that covers your achievements and aspirations and should focus the reader on your eventual career plans.
• EDUCATION/QUALFICATIONS – List the years you attended schools and colleges, even if you did not complete the courses. List third-level qualifications gained and additional courses attended.
• EMPLOYMENT HISTORY – This will include your rugby career but also list any job history, even summer jobs may have relevance. Remember this is only a draft at this stage. And then forward it to your PDM.
Then what?
Rugby Players Ireland have appointed a Player Development Manager to your province. Initially they will look at your draft CV and get in contact with you to discuss aspects or make suggestions. Then they will return the CV for your approval. Players may want to have a one-to-one session with their career advisor and feel free to meet for a discussion. In addition to providing individual CV and career counselling service Rugby Players Ireland intend forming panels of HR professional to offer formal interview experience.
CONTACT YOUR PDM NOW
Back to News
Latest Posts