News
Covering All Bases
25th April 2022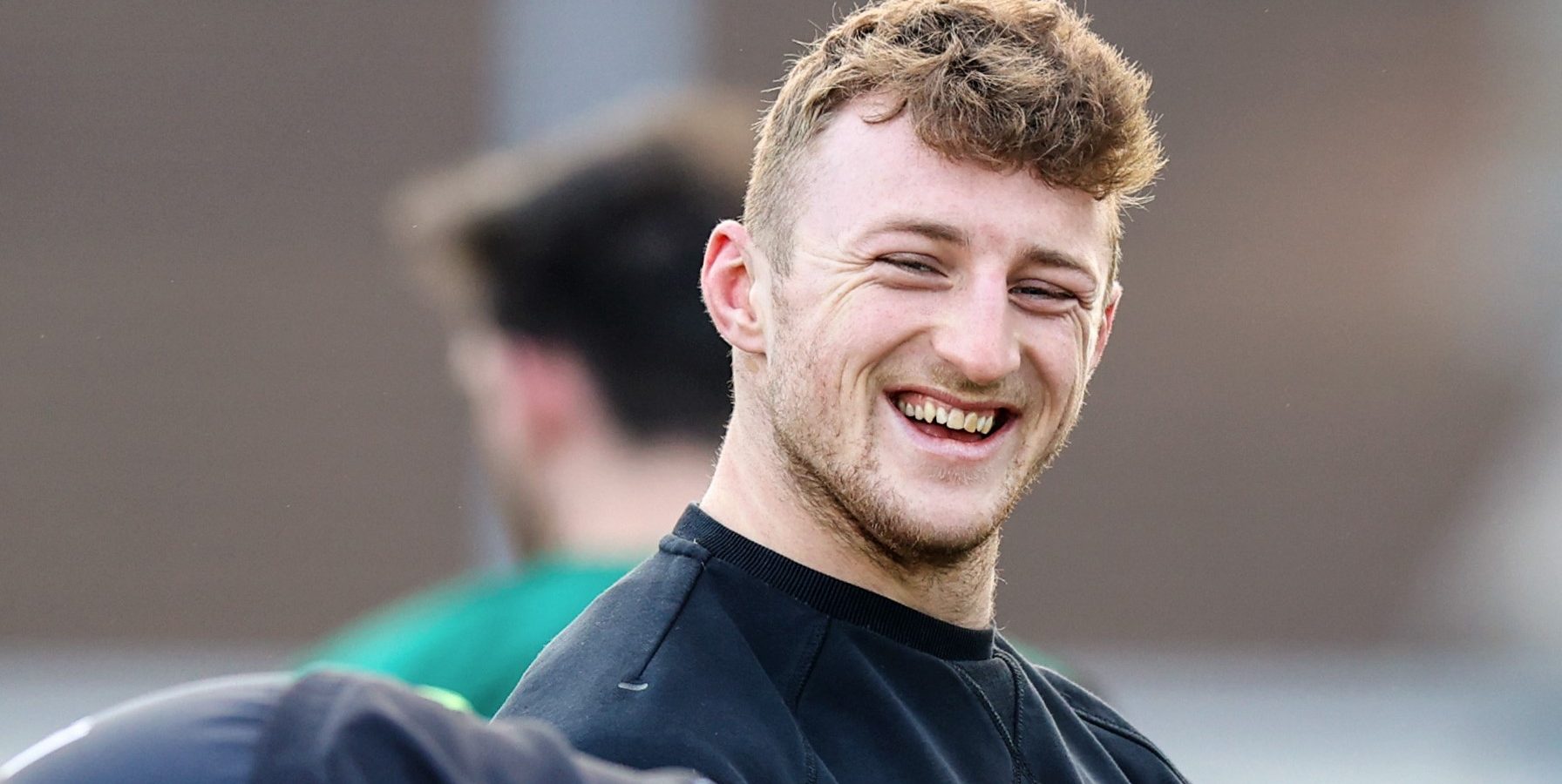 There's a photograph of Peter Robb playing Junior Cup rugby for Blackrock College and it's hard to reconcile with the physical specimen that has lined out for Connacht Rugby since 2014.
Back in 2009, a miniature version of the Dubliner is seen making his way through four would-be tacklers. The shot is accompanied by a caption that describes Robb as though he was taking on the Newbridge College defence single-handedly.
On occasion, Robb has brought the same sort of form to his professional career. Unfortunately, injury has dictated that such performances have been all too few in recent seasons.
"I'm not going to lie," Robb begins, "it's been a very difficult period in my career and has been a real challenge to keep the good side out at times.
"I hit my lowest last year when I had to have back-to-back surgeries. I had a long-running groin issue after the lockdown and eventually went to see a specialist in Munich about it. Within a few weeks she had me back playing but then I ruptured a disc in my back.
"That was the toughest one to overcome. I couldn't see a way through and I really thought it was curtains for my career. It was just so daunting having to map out another stretch of rehab and I think it had more of an effect on me than I realised. It took a while for me to get over it."
Upon hitting yet another roadblock, Robb sat down with his family to discuss his future. As both a friend and physio, Garrett Coughlan also had an influential role to play in Robb's deliberations while in the background Deirdre Lyons was ensuring all eventualities would be covered.
"The precarious nature of the sport has always been on my mind. A lot of my best mates are the lads I've played rugby with over the years and I've seen plenty of them have their dream taken away. I live with Sean O'Brien who has been a great friend and influence. We've been through it all together and so it was devastating to see him having to retire last year.
"But I had to look at my own picture. I felt that I had been in this really difficult place before and as a result I had developed the tools to get me over the challenges to come. Plus I was lucky enough to have the option to continue if I really wanted it so I decided to give it another go."
Robb returned this season for a series of games including a run-out at the RDS in front of many of those closest to him. However, further injury has since precluded his continued involvement in Andy Friend's side. He hopes to get back involved before the season plays out.
"When I pick up these injuries I immediately think of my friends and family," Robb reveals. "It's become harder and harder to tell them that I'm going to miss another spell of games. I know how much it means to them to see me run out there and it means a lot to me given all they've supported me through.
"That's what makes it all the more rewarding when I do get to play. I don't think I've ever appreciated it as much as I did this year. It was like a pressure valve releasing and I felt I could play with a bit of freedom, just showing people what I could do again.
"There was still pressure for sure. Contracts are on your mind and you're conscious that every game may need to serve as a springboard to a new deal or pastures new. You never know what's around the corner in this game."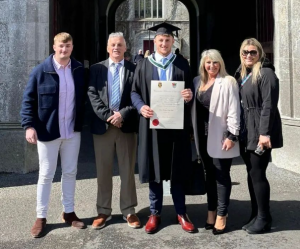 Meanwhile, having had a few fallow years from an educational perspective, Robb's renewed focus on rugby also tallied with his academic application. A recent graduate in economics from NUIG having restarted the process during the pandemic, Robb is also homing in on his final QFA exam.
"The study had provided a bit of an escape," Robb says. "There's been a lot of annoyance in there over the years so to be able to get away and get stuck into other things has been hugely helpful, especially when you're not with the lads on matchdays. It has helped to curb some of my frustrations.
"My parents have always been big advocates of getting an education. Along the way I lost sight of that a bit and so some exams suffered the consequences! I was really taking my time getting through it and so eventually I took a break. I wasn't mature enough to see the bigger picture so I've been trying to get everything in order in recent years.
"The likes of Deirdre Lyons have been getting me back on track and I'll be forever grateful for what she's done and for her patience. As a younger player I'd never have imagined the influence she would have on my career. Even if you shy away for a month or two, she's never too far away and will be on the phone to catch up. She was onto me about my CV yesterday actually… I must text her back!"
Having picked off several work experience opportunities in recent months, Robb is gathering a clearer picture of what his future holds. Through Rugby Players Ireland he was recently invited into Goodbody while his father David is also in the financial advisory sector. He now has CFP (certified financial planner) exams in his sights but remains steadfast in his rugby quest.
"Whatever happens, I'm doing my best to reignite my career both on and off the field. There's a lot on the line."
Back to News
Latest Posts