News
Continued Optimism
04th January 2022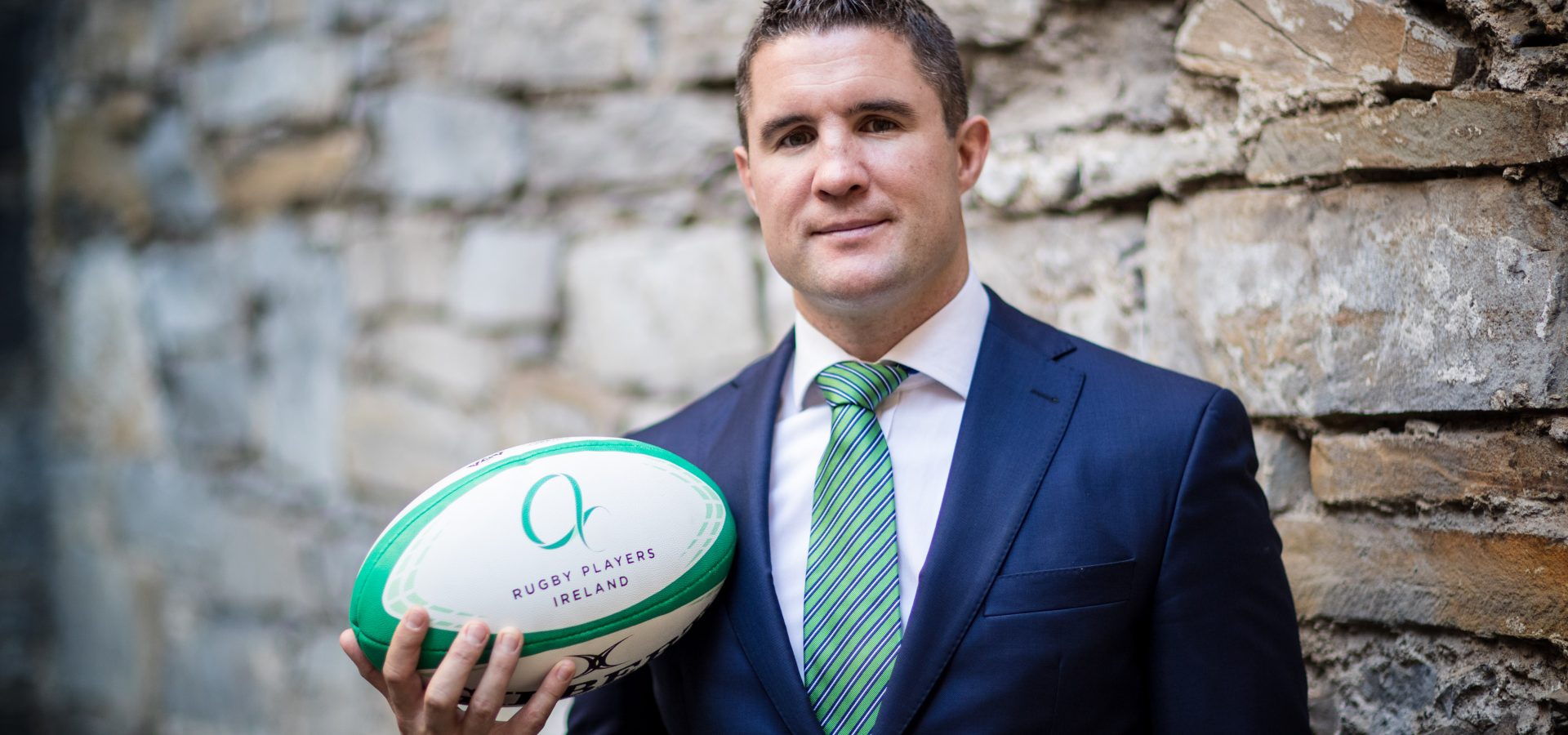 As I wrote this message last year, I don't think many of us could have anticipated another prolonged period of uncertainty and upheaval. While we have all become much better at adapting to the varying circumstances, it has nevertheless proved to be a challenging twelve months once again.
Rugby Players Ireland has experienced its own difficulties with a reduction in staff numbers and inability to run events initially compounded by a lack of access to our members. Thankfully the restrictive situation improved so as to allow our Player Development Team meet with our players in controlled environments. However, we are keenly aware that new threats continue to emerge.
Pencilled in for May, the Zurich Irish Rugby Players' Awards is a prime example of how we have been unable to rely on staple events in our calendar. A highlight of our year, the ceremony was postponed on several occasions but thanks to the help of Barry Murphy and Andrew Trimble we produced a unique and enjoyable package to ensure that the 2020/21 season would not be forgotten.
As we looked back on that campaign, the sight of empty stadiums was a reminder of how far we have come when set against the capacity crowd at the Aviva for the recent visit of the All Blacks. I can't remember a more enjoyable day as an Irish Rugby fan. The excitement in the stadium was replicated on the field, with the boundless energy of the team proving too much for the best in the world.
On the men's side of the game in Ireland, it has been a hugely successful year. The national side go into 2022 unbeaten in eight games with over 50 players getting exposure to Test level rugby. Our Men's 7s qualified for our first Olympic Games, Leinster Rugby claimed yet another PRO14 title while we had numerous players selected to tour with the British & Irish Lions.
Frustratingly, it has been a trying few months for our members in the Irish Women's squad. Yet while the team may have failed to qualify for next year's Rugby World Cup, their year was bookended by a positive Six Nations campaign and two wins in November. With Greg McWilliams joining the fray and plenty of both youth and experience in the mix, I believe the team will ultimately benefit from the experience.
Upon their return from the World Cup qualifying tournament, we sought to be a source of support to the squad. Various conversations with the group brought home to me how integral Rugby Players Ireland can be to the overall wellbeing of rugby in this country. While we provide a range of services, our capacity to engage in open and honest conversation enables us to pave a way for the game. Through our participation in the IRFU review process, we will strive for a favourable outcome.
Elsewhere, our players continue to thrive in challenging circumstances. Having initiated the Goodbody Personal Development Bursary in 2018, we have been delighted to see the merits of our support come to fruition with the graduation of several recipients this year. Yet this is a mere snapshot of the overall Player Development Programme which saw 1218 individual consultations take place across the 2020/21 campaign.
Players' willingness to get involved in charitable causes has been a key feature of these conversations. Through facilitation by Rugby Players Ireland, Tackle Your Feelings or of their own accord, our members have been very active in their communities in 2021. A key highlight was our campaign in partnership with the Irish Heart Foundation. Following the passing of Gary Halpin and the fifth anniversary of Anthony Foley's death we urged our past players to ensure they are keeping things ticking over.
Sadly, a number of players now join our past player membership. 2021 has seen almost 20 players take their leave of the game for various reasons. Notably, two of our Executive Board Members have opted to step away – my thanks to Greg O'Shea and Ciara Griffin for their valued impact.
Finally, I wish to acknowledge Philip Browne's contribution to the Irish game. During his tenure, Irish Rugby scaled the heights of the game. Throughout that time, the interests of the players remained a central concern. I hope this remains the case in his absence.
Philip can reflect upon a legacy of growth and stability for the game at large. It is my ambition to ensure that the voice of its key stakeholders, the players, remains at the heart of our continued evolution and development. Working closely alongside my hard-working team at Rugby Players Ireland, I look forward to 2022 with continued optimism.
Back to News
Latest Posts