News
Connacht Players Try Blacksmithing
23rd March 2016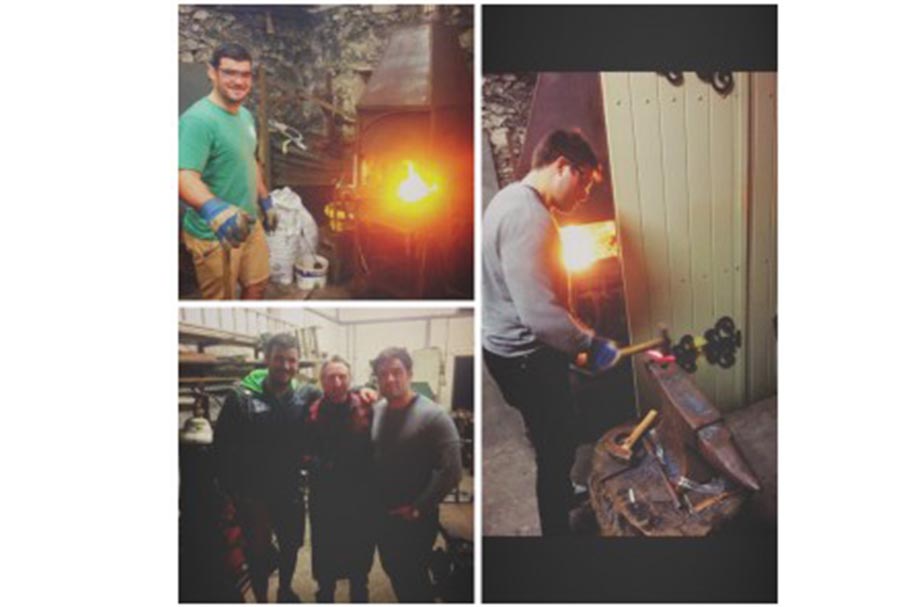 Taking up a short course or trying something new is just one of the ways in which a player can engage with Rugby Players Ireland Player Development Programme. Throughout the country players are learning to cook, taking part in barista training, acting classes, car mechanics and carpentry. Learning new skills can develop self-confidence and empowerment and having other interests outside of rugby that provide you with new challenges and can have many positive benefits for your mental and physical well-being.
Three players in Connacht, Ronan Loughney, Willie Faloon and Mick Kearney, who has since moved to Leinster, tried their hand at blacksmithing. Working with a 4th generation blacksmith Peter Folan at the Old Forge in Inverin, Co. Galway, the players learned the ancient skills and techniques of forging, sculpting, welding, heat-treating and finishing.
The course was run by Rugby Players Ireland in conjunction with Muintearas Teo. We understand in Rugby Players Ireland the University is not for all our members and learning practical trades is much more beneficial to some. Thank you to everyone who supported.
Back to News
Latest Posts