News
CONNACHT MASTERCHEF
21st December 2016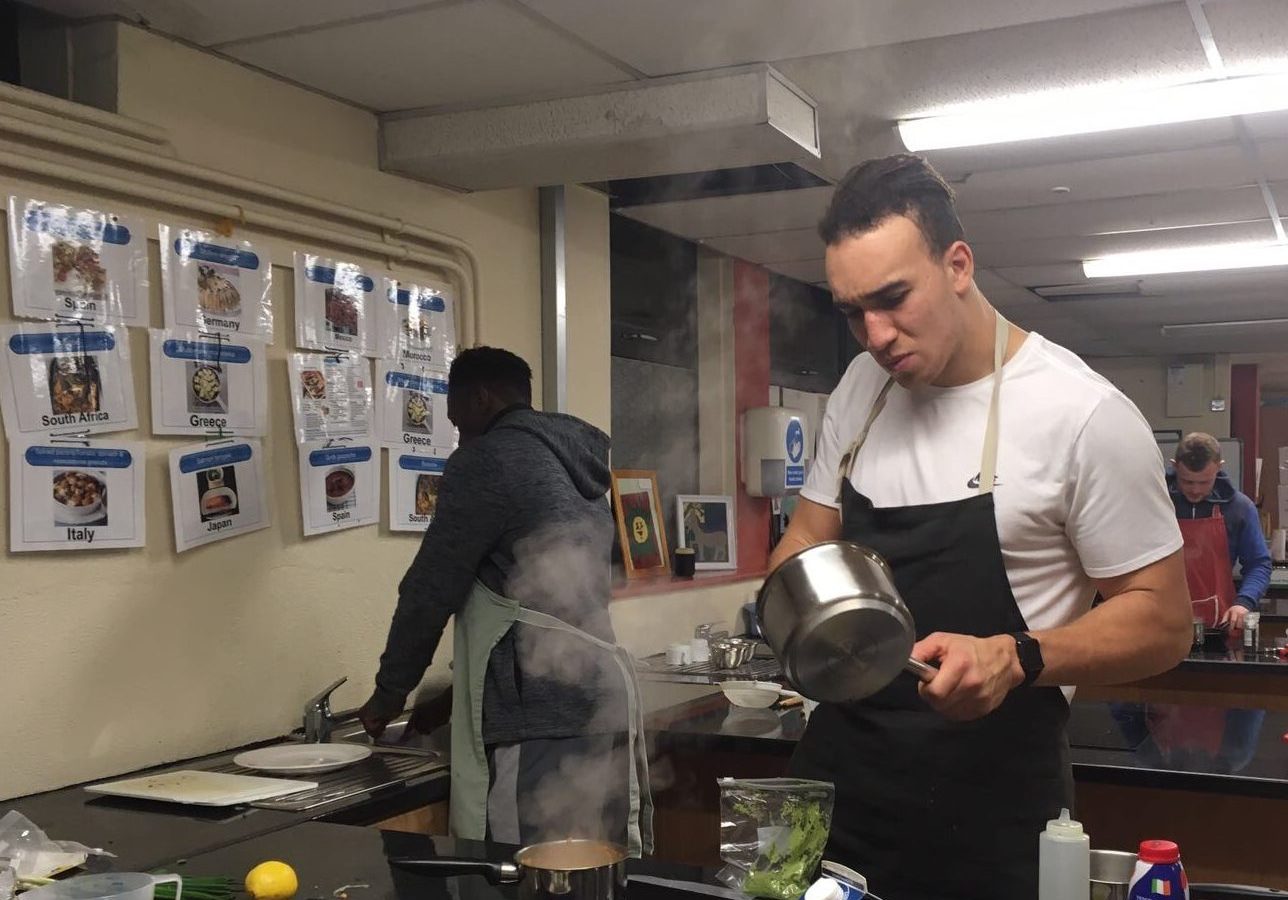 Nutrition is vitally important for our players' health. Sufficient nutrition will help them refuel and recover. Rugby Players Ireland sees the importance for the players having the skills and knowledge and to make cooking a more enjoyable experience rather than a boring chore. Throughout a 6-week programme several players learned how to prepare a range of foods and were introduced to different sources of their dietary requirements before they put their nous to the test in a MasterChef-esque finale!
Our Connacht Chefs were very creative with their dishes. James Connolly and Rory Moloney prepared a Couscous salad with a Mixed Bean Curry, Niyi Adeolokun and Darragh Leader combined their expertise and presented a Rice Jambalaya with Spiced Chicken before producing Oat Pancakes with Orange Sauce for dessert. John Cooney and Conor McKeon went all out with Pan-Fried Prawn Crostini and Beef Cajun Curry.
However, Eoghan Masterson and Ultan Dillan stole the show with their Pan-Fried Prawns served with Roasted Cherry Tomatoes and Baked Salmon on a bed of Broccoli and Carrot Puree. Connacht Player Development Manager Deirdre Lyons could barely believe her taste buds!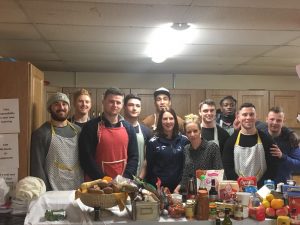 Back to News
Latest Posts