News
Conditioning the Body Once Again
13th October 2019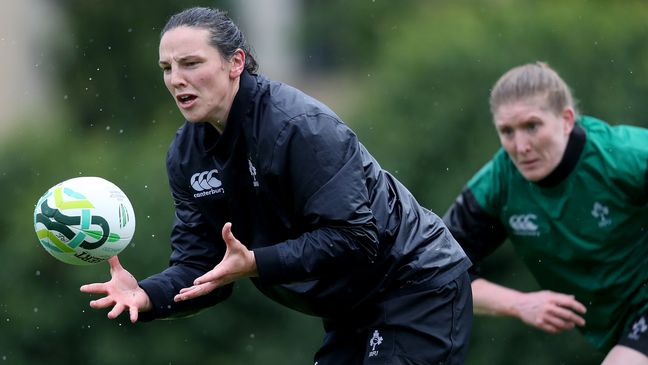 Are you struggling to remember what life was like before the Rugby World Cup? Did the cancelled fixtures this weekend leave you unsure as to what time to set your alarm?
Imagine being there, being a player. Rugby dictates your waking time, your food, the clothes you wear. It's a glorious bubble where all your energy is focused on one task. If it gets tough, and it will, you just remember that all your teammates are doing exactly the same, the same hard yards.
When it finishes many revel in the glorious feeling of having no schedule. It feels like a holiday. But inevitably the novelty starts to wane and you miss the structure and discipline of chasing a goal. So, you seek out a new one, only now you must plan your own journey.
Heather O'Brien and Paula Fitzpatrick finished playing international rugby in 2017 and 2018. At the end of the month, the pair will travel to Greenland in the hope of completing the Polar Circle Marathon: the 'Coolest Marathon on Earth.'
This poses a new and unique challenge for two former Irish teammates who have shared Grand Slam triumphs and World Cup adventures in fields closer to home. The Polar Circle Marathon will see them attempt a marathon and a half (63kms in total) over two days, in freezing conditions.
"I think the most the difficult part will be our clothing," O'Brien muses. "It has been recommended that we wear three layers at a minimum. It all depends on the weather that we face at the start. We'll have to be able to adapt to weather changes or a wind chill, lose or gain a layer. It's difficult to simulate. I can't really test it out in an anorak on the cross trainer!
"I'd never have considered myself as competitive," she continues, prompting a faint snigger from Fitzpatrick. "At least not with other people!" she clarifies. "I've always wanted to see what I can do. There was a big void in my day when I stopped playing rugby and I needed something. I saw it as an opportunity to test myself in other ways."
The capacity of the human body to function and perform under different conditions has always been a curiosity for both O'Brien and Fitzpatrick. As a physiotherapist and a sports scientist respectively, they have always been enthralled by the physiological demands that can be placed on the body.
Fitzpatrick, a former Irish captain, is most intrigued by how the body will react in such an extreme, inhospitable climate. "I'm fascinated by how it responds to different environments, different nutritional strategies and other things we're not used to" she says.
"It's quite warm in Greenland (-10 degrees) at the moment, but it has stretched to -30 degrees in previous years so we're well aware that this will be a challenge like no other."
O'Brien, who scored a try in that famous victory over the Black Ferns in 2014, notes that the conditions are hard to replicate in training. However, having banked several long distances including the Art O'Neill Challenge in January (53km of open road and hillside overnight), she is confident that their well-refined training habits will stand them in good stead.
"With the niggles we have picked up over the years, we can't necessarily adopt the massive running volume others take on. I've done a few trail events and a five-day adventure race in Denmark. I've also done some triathlons – the cross training aspect of swimming and cycling has been of huge benefit".
With plummeting temperatures, other considerations also have to be taken into account. Water bottles will have to remain close to the body to prevent freezing, while hopefully not impeding their running. Such will be the nature of their surroundings that the longer they are out in there, the higher the risk of frostbite.
Nutrition will provide another challenge. Gels that most people will use for the Dublin marathon on the same weekend will freeze in Greenland. In any event, removing gloves to open packets is ill advised. O'Brien's sisters (who will accompany the duo) have taken to trialling which foods are still edible when frozen, a clever hack to prepare for that scenario.
"Obviously there are dangers associated with it," Fitzpatrick remarks. "There is always a risk of frostbite but there will be safety checks along the way if temperatures are extreme. We'll also need to stick closely to the path marked out – as we will be running part of the race on a glacier, the ice is always moving so you can fall into a crevasse! Apparently, there'll also be someone keeping an eye out for polar bears!"
The prospect of a glacial sprint to evade the iconic species is remote. Indeed, Fitzpatrick recognises that the fitness levels required will be entirely different to those used to prepare for international rugby. Following her retirement from the sport, she returned to Glennane Hockey Club in Leinster Division One.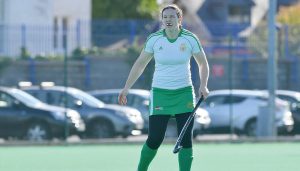 "Sports like rugby and hockey rely on intermittent periods of high-intensity activity interspersed with periods of rest, whereas this race will really test our endurance. Physically, our rugby training might not be very relevant, but the discipline to stick to a schedule and the mental toughness to keep going has been invaluable.
"Being used to fast-paced games can mean that long distance running is quite boring. You need a drive to keep going. Hopefully, as we make our way through the amazing scenery in Greenland we won't need too much motivation, but the psychological skills from our rugby days will definitely stand to us when things get tough."
It is suggested that their close bond will also be a strength. "Oh, we're still arch-rivals though! Absolutely!" O'Brien declares, "you can't shy away from the fact that I'm from Cork and she's from Dublin!"
Fitzpatrick chimes in. "Rivals in Greenland though? Absolutely not! I know better than to take on Heather O'Brien in a challenge…especially when there are so many crevasses around! My goal is purely to finish the race intact!"
Back to News
Latest Posts