News
Collecting and Connecting the Dots
30th March 2021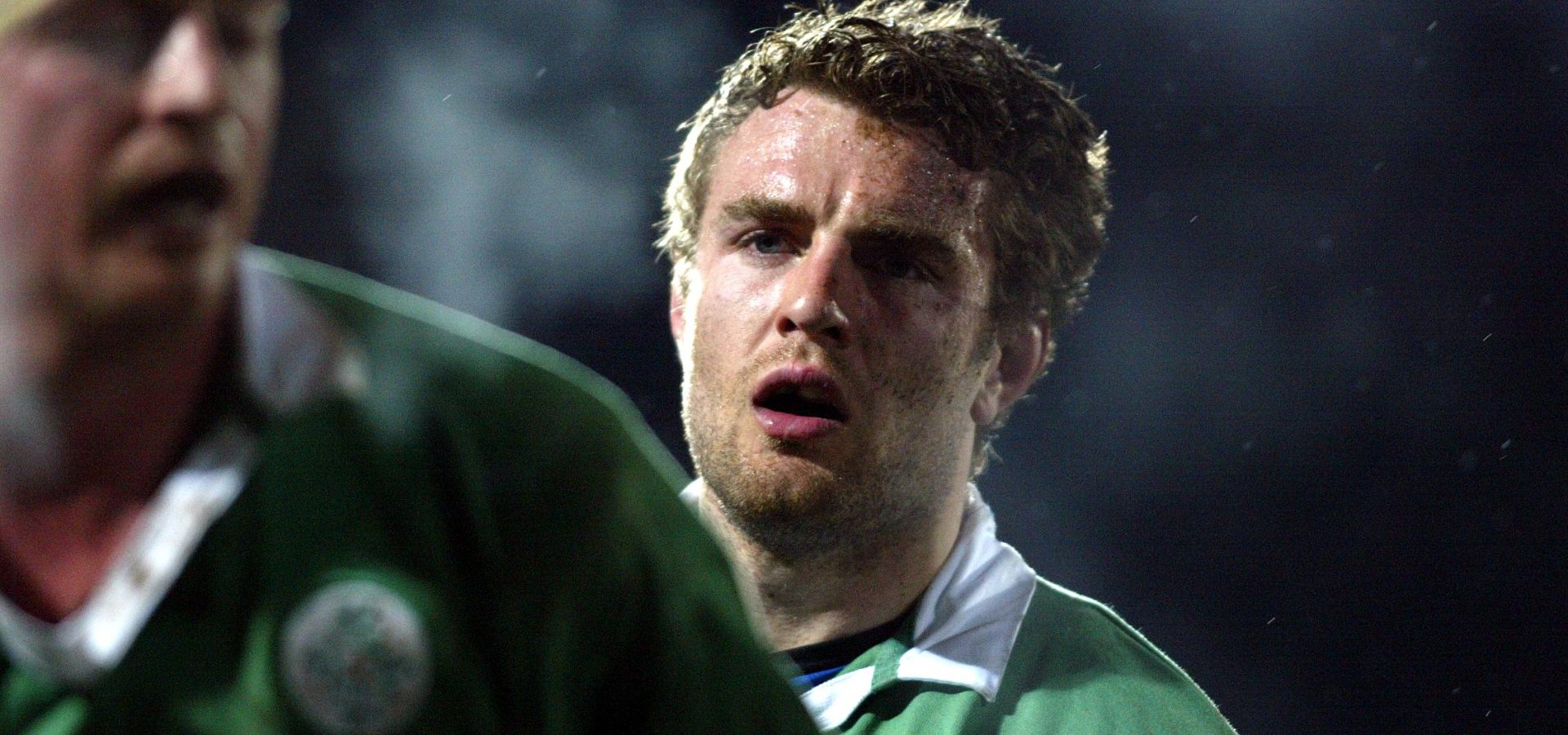 A few eyebrows were raised when Aidan McCullen landed a move to Toulouse in 2005. Back then the French giants were the undoubted kingpins of Europe, revelling on a pedestal that Irish sides continuously failed to scale.
McCullen had been part of one such team. Littered with Irish internationals, Leinster were perennial underachievers cast in the shadow of their provincial rivals. O'Driscoll, D'Arcy, Horgan and Hickie were all in situ but despite the promise of success one day, McCullen didn't fancy sitting in the shadow of the dugout until that happened.
A broken arm didn't help matters but rather than ride out his final months in Dublin, McCullen sought out Aidan O'Connell. O'Connell, a renowned high performance coach, had just returned from a stint in the NFL and agreed to impart some of his learnings on an eager student. McCullen was refreshed by new insights, relearned how to run and combined with a formidable work ethic, reinvented himself into the powerful backrower Toulouse were in the market for.
This week, the Change Consultant, Trinity College lecturer and host of The Innovation Show has released 'Undisruptable: A Mindset of Permanent Reinvention for Individuals, Organisations and Life.' Several years in the making, the book aims to help people and organisations cultivate a reinvention mindset that will make them impervious to disruption in a world of incessant change.
"I was playing for London Irish when I began to lose my love for rugby," recalls McCullen, who made his Ireland debut against Samoa in 2003. "I wasn't that talented but I was a very hard worker, so you tend to throw yourself around a lot to let others do their thing. As a result, I was injured all the time.
"For someone of my ability in professional rugby, I needed that love for the game to get every extra percentage out of myself. When I started to lose that I knew I had to look at my options. It was November 2007 and I remember picking up a copy of Forbes Magazine. On the cover it asked: 'Nokia: 500 Million Customers. Can anyone catch the cell phone king?' I decided telcos was the place for me.
"Over the next few months I began to track Nokia and within a few months their stock plummeted… the iPhone had landed. To the naked eye it wasn't a threat – it wasn't even a good phone – but the more I researched it the more it opened my mind to the concept of innovation and where things can go."
A staple in every noughties home, the 3210 had ultimately proved to be Nokia's downfall. Rather than striving to reinvent their killer product, Nokia stopped in their tracks and chose to fight to protect it. McCullen believes similar mistakes are being made on a daily basis in organisations across the world.
"In many businesses people are at the top because of what they've done in the past," McCullen opines. "They are renumerated based on what things were rather than what they could be. Instead of embracing someone with new ideas, it's preferable to keep the status quo and keep the head down until retirement.
"What people fail to appreciate is that everything meets a demise. Even Jeff Bezos has said that Amazon will go bankrupt one day because everything does. Bezos also acknowledged that Amazon is full of billion-dollar failings but that one massive win serves to compensate for them all. I say that if we adopted the same mindset in our learning then we wouldn't see anything as a failure. Instead we would see it as a jump to a new curve of growth.
"In every death there's also birth of something else. Covid is the perfect example. Face to face facilitation or keynote speaking dies but deliveries from virtual platforms thrives! You always get this duality of things. Employers need to allow for mobility in the workplace to keep you. If you're not growing, you'll die."
Intriguingly, McCullen credits retirement from rugby with igniting the flame of reinvention. He could no longer call himself a professional athlete and was forced to find new outlets to satisfy his creative mind. He continues on the trail to quench his thirst of curiosity, using The Innovation Show as a means of exposure to new thinking.
"A rugby player can't be their jersey. That's a temporary privilege and you pass it on. The same applies to any role. You're the custodian of it not the owner. You add value while you can and you'll also extract value from the jersey too. Then you move onto the next thing. That's what I teach.
"The concept of having a career that moves across roles and industries is still relatively new," he continues. "My parents had the same jobs throughout their lives but there are very few permanent roles out there now. Therefore, there needs to be flexibility in your mindset and how you approach things.
"The key is in learning how to learn. Curiosity will create value for yourself and for any organisation you work for because no business is impermeable. They have all become more disruptable and disrupted. By learning to be undisruptable by change, by being open to reinvention and having several strings to our bow, we can diversify. That's where you create value."
Value, according to McCullen, is in the creation of something new. Something nobody else has. Something no computer bot could replicate. In a world that is incessantly embracing mass artificial intelligence, specific expertise no longer exists. Ultimately, innovation lies at the intersection of a unique human skillset.
"People collect dots throughout their lives and fail to connect them. They build up a huge knowledge base but don't see how any of it interacts. The problem is that a machine will come along and it will collect dots quicker than any cranky human. It won't be tired or hungover, instead it'll be faster and cheaper and work much better.
"Technology is only going to get faster too. The cycles of change are getting shorter. Every two years your smartphone is twice as fast, half the price and half the size. People need to understand how that will impact the job market only they choose to ignore it. It's called hyperbolic discounting – we short-change the future by thinking it's much further out than it is.
"The connecting of the dots is where the value is for a human. The ability to relate to people, to collaborate, to be curious. They are hard to measure but are extremely important."
Humbly, McCullen doesn't purport to have all the answers. In fact, one suspects he'd rather not have them. Instead, he has adopted a mindset that enables him to keep looking for them. Career moves, good and bad, have provided valuable learnings. This enables his reinvention.
The future that we tend to short-change is strewn with potential crises. According to McCullen, the key is in reinvention before a such predicaments emerge. Science tells us that when we feel threatened our brain shrinks as blood is redistributed to the arms and legs to enable fight or flight. Digestion slows and the heartrate quickens, prompting flawed decisions. He cites JFK: 'The time to repair the roof is when the sun is shining!'
"There's the story about Serena Williams firing her dad to take on an unknown coach. She was already a brilliant tennis player but she recognised the need to adapt so she unlearned all her father had taught and started over. She went on to win the most Grand Slam titles in history and is still going.
"She puts her success down to the relearning experience she had. That is driven by humility to accept that you're not brilliant, that you're always learning. It's also driven by curiosity. When most people develop an expertise, they spend the rest of their days defending it. If it ain't broke, why fix it? The issue is that in a time of rapid change, it's broken at the time you invent it."
It seems that over the course of conversation, McCullen diversifies further still. He's open to different ideas and ideologies. Nothing is off the table. Indeed, in recent weeks he has established Edge Behaviour, a change consultancy firm that studies emerging trends on the edge of society.
Clearly, everything he does is fuelled by curiosity, even if it has led him down failed paths and random job specs. However, there are always assets in the ashes. What might seem like a burnt out failure was, in fact, all part of the process.
"The concept of having a career that moves across roles and industries is still relatively new. The last generation worked one job across a lifetime, the current generation works for five companies in a lifetime, the next generation might work for five companies at the same time across multiple economies.
"I've known several guys who throughout their rugby careers had their parents on their case asking when they were going to get a real job. I lecture students and I know some of them are taking a path they think they're supposed to follow.
"It can be difficult to be judged but ultimately, you have to take charge. There will be stumbling blocks but you won't regret chasing something you wanted to chase for yourself. Living someone else's expectations of what your life should be leads to mental health issues, alcohol abuse, divorce.
"Every success and every failing has something to add to your unique skillset. The key is in connecting the dots and making the most of those experiences together. You're not going to land into your dream role but you can learn and grow in that direction, so be flexible in your approach to the job market. It won't be forever.
"Nothing is more permanent anymore except for reinvention itself."
Order 'Undisruptable: A Mindset of Permanent Reinvention for Individuals, Organisations and Life'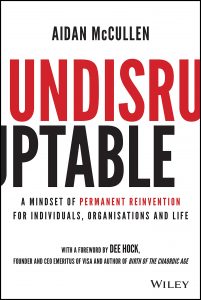 Back to News
Latest Posts