News
Looking Closer to Home
12th June 2020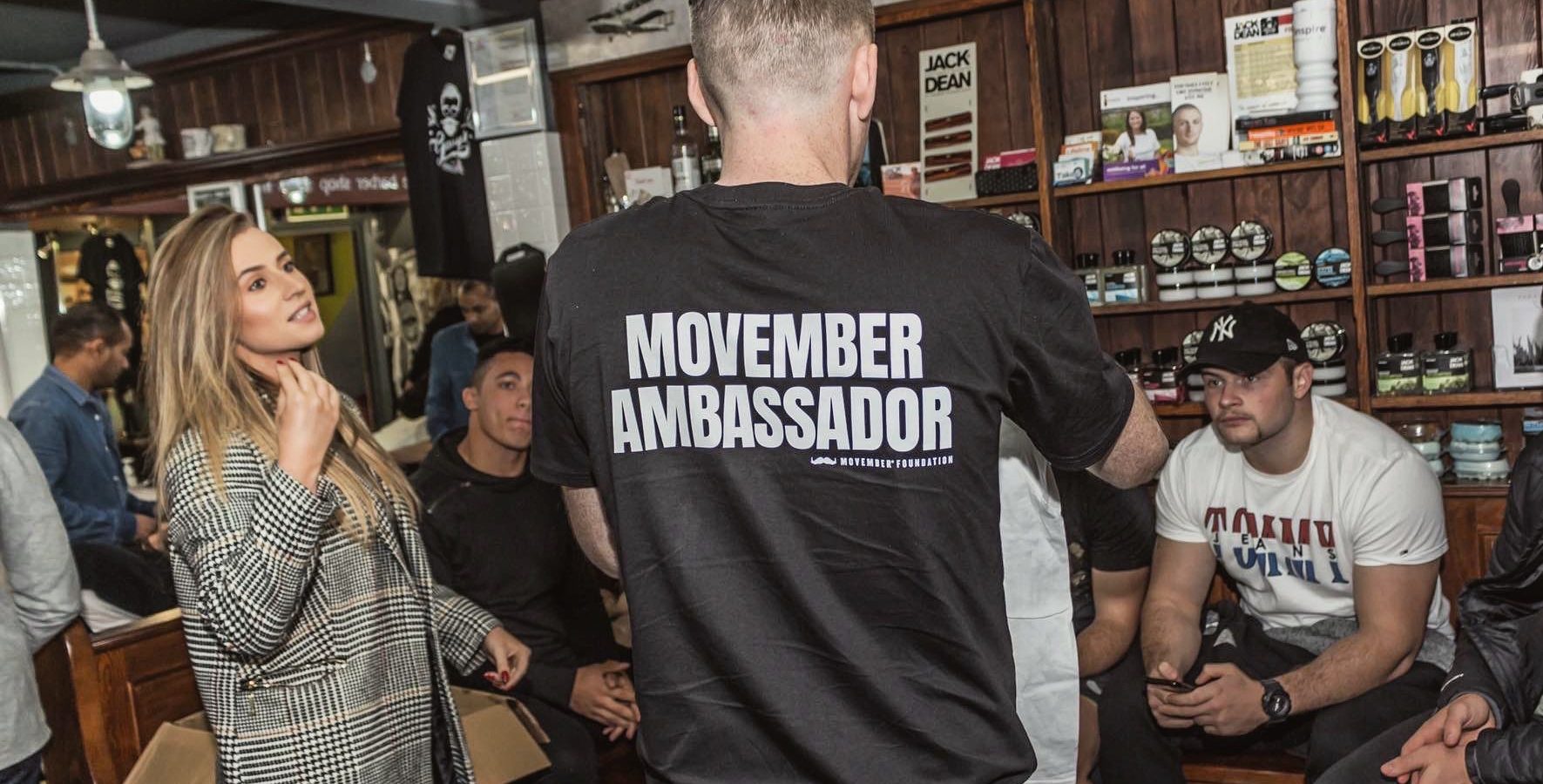 We speak to Christina Mahaon, Community Engagement Manager at Rugby Players Ireland, about the role our members can play in getting businesses and charities up and running again!
As Covid-19 blazed a trail across the country, everything was put on hold. Homes became makeshift offices, gyms, restaurants and playgrounds – life as we know it came to a standstill.
"Our members are going to have an extremely important role to play in the months ahead," Christina Mahon tells us. "Obviously they'll be busy in their own right, but if the past few months have taught us anything it's that we all rely on each other. They won't be taking to the pitch for very long if people can't afford to go and watch them play.
"All businesses and charities are going to need a helping hand. Though they mightn't acknowledge it yet, our members will have an influential role to play in helping them to their feet again."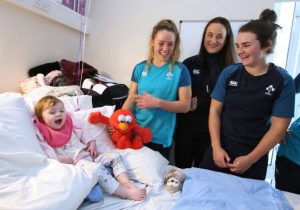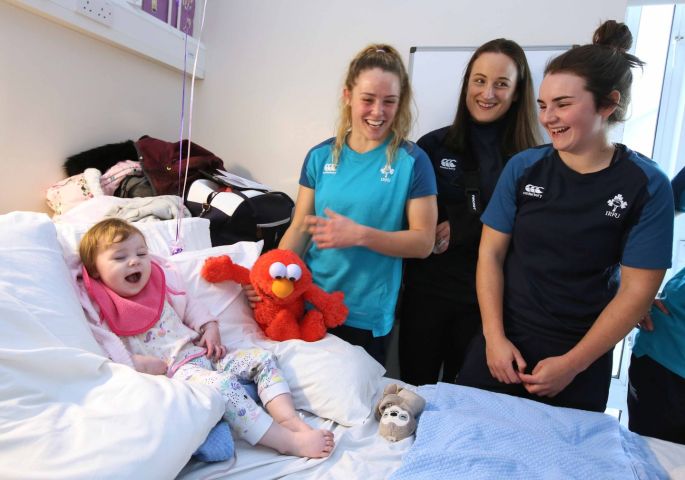 Since Rugby Players Ireland underwent something of a reboot in 2017, engagement with the community has been established as a core principle of the association. Viewed as key role models by any standard, the association reminds its membership of their responsibility to contribute to society in meaningful ways. Through their engagement at both a commercial and local level, they can become valued members of the community.
"While we do all we can to facilitate relationships," Christina adds, "ultimately it has to be led by the players to be successful. That's key. When I first came into this role, I spent a lot of my time banging my head against a wall because I had some great charities willing to work with us but the players just weren't biting.
"I identified that we needed a core member of each squad to take it on. Any of us could go in and speak to the group at length, whereas one of their peers can ramp up support in as many words. Ideally, they are also someone who leads the way in terms of their own engagement. If one sees the benefit, that influences the entire squad."
The nominated Community Engagement representative works alongside their Player Development Manager to determine influences and interests within the group. Thereafter, Christina will research the viable options which have included hospital visits, DIY in the locality and volunteering at animal rescue centres.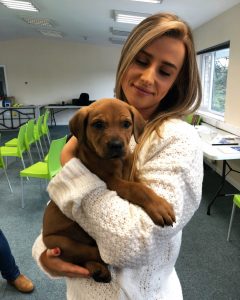 "Once it gets off the ground, it can be a very rewarding experience. In my time I've come across many players who've had a tough week in rugby terms. Their teammates convince them to join us on an outing and I think they realise that there is so much more out there than not being selected for a game. It's an awesome way to give them perspective."
While there is definite encouragement from Rugby Players Ireland for its members to become involved with charities, there is also a balancing act to perform. The players are where they are for their performance on the rugby field. Therefore, that must be protected insofar as is possible.
"It's the difficult part of my role," Christina admits. "Naturally charities and businesses are very excited to get the players into them, but I like to think that most organisations see them as individual people rather than as a rugby player. In that way I have to set expectations.
"I have come across organisations that appreciate the fact that players are training 5/6 times in the week and need to prioritise their rest periods. In the ordinary scheme of things, a charity wouldn't ask someone working in an office to skip out for a bit during the day, so the same applies to the players. They aren't there to sift through hundreds of autographs either. Rather, they are there to give some tangible benefit to the charity and that should be respected.
"Thankfully we have established several good relationships between charities and individual players. I never dictate it because it has to be player led – that player has to develop the connection and align for the right reasons. Becoming an ambassador is a very worthy thing, but it also brings expectations of that role."
In addition to managing players' charitable interactions, Christina works alongside Dr Hannah McCormack in the delivery of the Tackle Your Feelings programme. Since TYF 2.0 was launched last September, Christina has been across the rolling out of workshops in offices and school throughout Ireland in addition to being a direct contact between the initiative and the players and assisting with PR activity related to the initiative.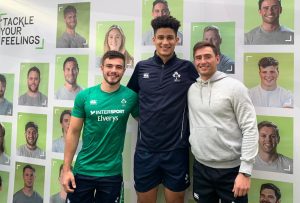 "There is a certain amount of crossover between my charity work and TYF. I guess the nature of some people is that they gravitate towards helping others. For example, with TYF we want to give people the chance to develop a skillset that they can have in their backpocket if ever something challenging in their life arises. It's a privilege to help facilitate that and bring good into people's lives. It's quite humbling.
"I've always had a keen sense of perspective from a young age," she adds. "As a result, I wasn't phased by some of the problems that might ordinarily face a teenager for instance. I had a good grasp of what was a real issue and what wasn't – the difference between caring for a sick relative and dealing with something trivial. I knew what was important in life."
While the key to corporate engagement is often the face-to-face interaction, the current situation dictates that such interaction mightnot be possible for some time. Nevertheless, players can still play their part from the safety of their own homes.
"We had a number of things lined up to bring us to the end of the season. Obviously, it's very disappointing for everyone that they haven't happened. We just have to appreciate that by staying home we are already playing our part for the greater good.
"If any good is to come of this, I think it will be that a real sense of community will have been established again. People have started to realise just how fast they were moving, and how they were always looking beyond the horizon. Through Covid-19 I believe people will start to look closer to home. Our players will, and they'll be at hand to help anyone that needs it."
Back to News
Latest Posts