News
Chop and Change
23rd January 2023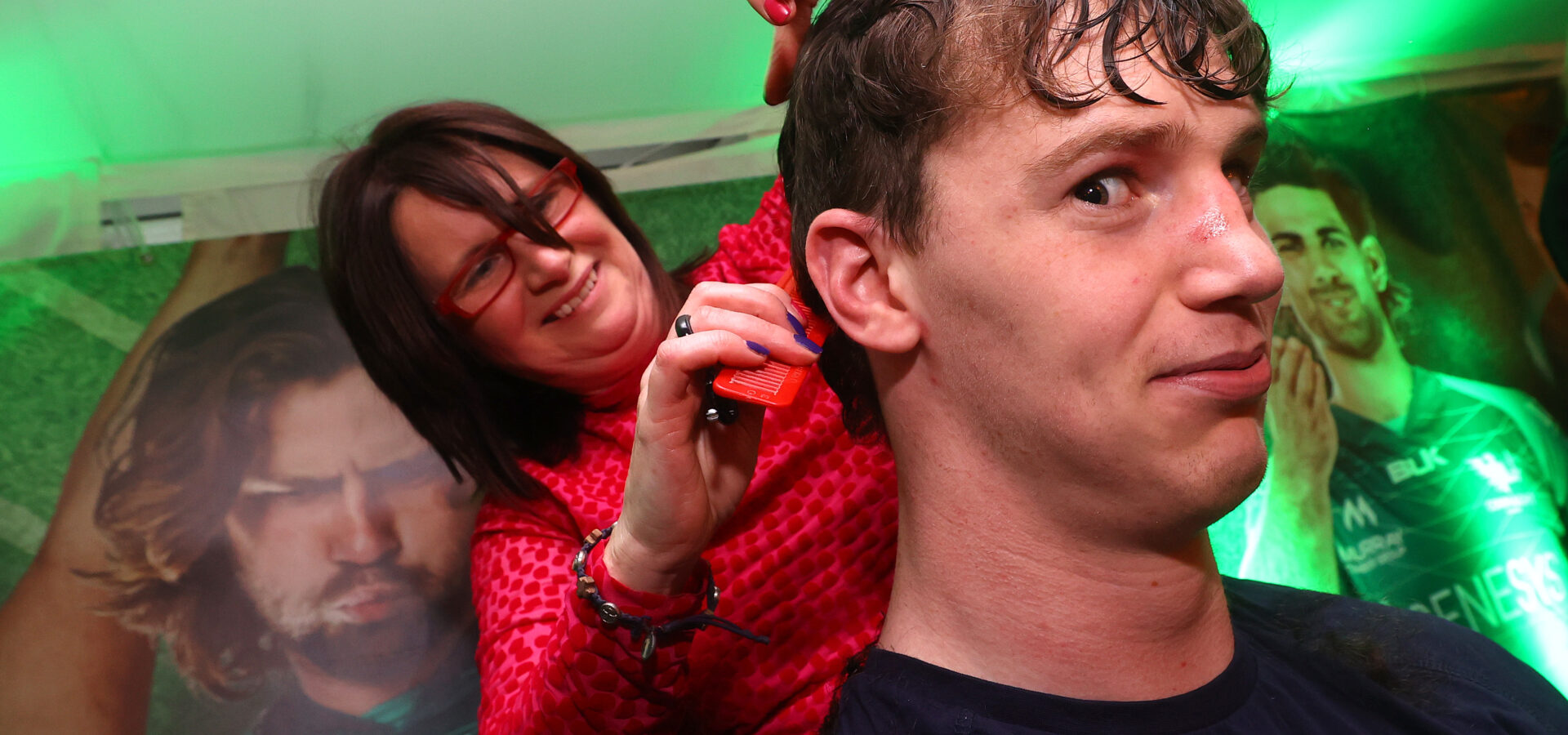 Darragh Murray slipped out of the Sportsground largely unnoticed following the province's dismantling of the Sharks earlier this month. Though the same can be said for many academy players trying to force their way into their senior team, the Roscommon native has cut a more recognisable figure than most.
In his few games for Connacht to that point, the marauding mullet was a standout on account of both his all-action displays and his unkempt mane. Whether or not his locks bestowed special powers upon him will be revealed over the coming weeks, but for now the Roscommon native is happy to see them gone to a good home, namely the Little Princess Trust which provides real hair wigs to children and young people who have lost their hair through cancer treatment.
"It's been a bit cold," Murray says, when asked for his reaction to the €18,000 that his haircut has also raised for Mayo Roscommon Hospice and LauraLynn. "But it's definitely been one of the best things I've ever done."
Since April 2020, the second row had taken a relaxed approach to his barbering. As boredom set in during the pandemic, both he and his brother Niall resolved to have a bit of craic with their parents' patience by trying to grow the longest rat's tail in the family.
Much to Darragh's amusement, Niall couldn't stick the pace and within a few short weeks had returned to a more mainstream style. Darragh, on the other hand, became quite fond of his increasingly distinctive coiffure.
"A lot of the senior lads and coaches wouldn't have actually known me without the mullet," he remarks. "I came into the squad with it in full flow, so it's been a big change for everybody. You can see that they're still having to take a second look at me out at training and stuff. I think they've all been getting a good kick out of it.
"It was Andy Murphy (Connacht Rugby S&C Coach) who first suggested that I should donate the hair to charity whenever I got it cut. I never even knew you could do that. That ended up giving me a bit of a purpose and is probably why I kept it going as long as I did.
"I know a few people who have had a tough year with illness. Unfortunately, I lost my auntie Maureen to cancer in early 2022 so this was my way of giving back to charities like Mayo Roscommon Hospice who were incredible with the family."
With Dr Deirdre Lyons helping to bring it all together in the background, Murray also felt it appropriate to create a donation facility for LauraLynn, Ireland's only children's hospice and Rugby Players Ireland's charity partners.
"I had spoken to Deirdre about the cut a few times and we decided that we'd do it on my first start in Galway. We thought it might generate a bit of craic and raise a bit more money. The only thing was that I didn't know when that first start was going to come! It was a bit of waiting game.
"I got word on the Wednesday before the Sharks. It was such a good feeling that I nearly forgot about the cut until Deirdre reminded me. Thankfully Rugby Players Ireland could get the final pieces of the jigsaw in place at pretty short notice. Obviously, the main reason I'm here is to play rugby so that's where my focus had to be.
"I still kept an eye on the page over the few days though and couldn't believe what I was seeing. When we set up the link we had no idea what target to set. I think we just put the LauraLynn target to €2k to get it published and moving. Last time I checked we had exceeded that by 646%!"
While Murray has now made his presence felt off the field, he is placing his firm focus on establishing himself in the Connacht set-up. He'd love more outings in the Connacht engine room with Niall. He'd love more exposure to the big European nights. For that to happen, he knows he needs to kick-on.
Yet his recent experience has shown to him that things can continue to happen away from the game too. He recognises the positive influence he can have, and how the more he can do on the field can be reflected in what he does off it. The two can go hand in hand.
"It all worked out because I think I was backing it up on the field," Murray feels. "I've been happy with my form, I've been getting a few chances and things have been going well so I'm generally happy with everything.
"I just have to keep reminding myself that the work is only starting. I'm not there yet. I want to keep progressing and get a few more starts. I want to play… and then I can think about growing the hair again!"
Does he miss it?
"Argh, I do and I don't. All the conditioning and shampooing was an awful dose. Showers are a lot quicker now. It kinda became part of me but I didn't want it to become me, you know?
"I needed to make a change."
And that he has done.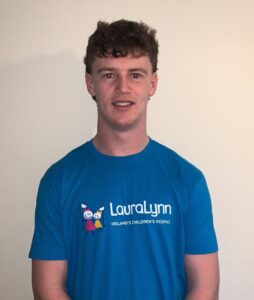 Darragh's fundraising efforts will conclude at the end of this week.
You can still contribute here!
Back to News
Latest Posts