News
CASE STUDIES: THE FORMER IRELAND STAR
03rd October 2016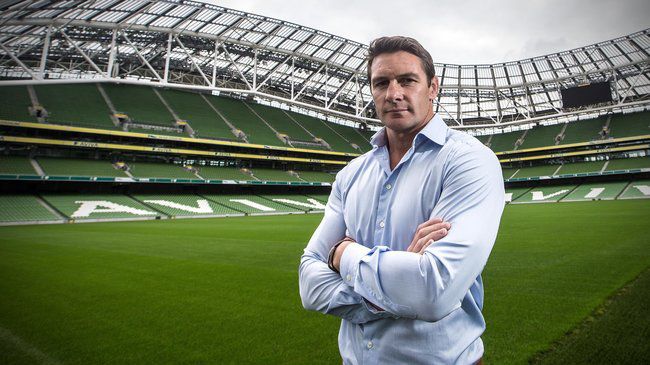 The prospect of retirement did not sit easily with David Wallace when he was battling with a knee injury sustained in a warm-up ahead of the 2011 World Cup.
"Maybe three months after the injury, when I thought the rehab was going well enough, our IRUPA rep Hamish Adams came down and said I should think about the possibility of retiring," says the Grand Slam winner and double Heineken Cup medallist.
"I was quite offended – I was doing my best to get back. But maybe a month later, the signs were becoming worse, and the next time he came down, I listened to what he had to say. I needed to change my attitude: I realised I had to seriously think about what I was going to do.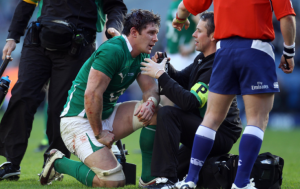 "Luckily, I had resources, I had IRUPA to guide me. And to help me come to terms psychologically with retiring. To do it alone would have been very difficult, because mentally I was not at that stage, even though I was 35."
Wallace had dropped out after two years of an electronic engineering degree at Cork IT at the beginning of his career, and with international commitments on top of his Munster work-load, he then struggled with an IT course at UL – "I had to miss the exams in my fourth semester because of rugby, and I was away with rugby for the repeats."
He already had interests outside rugby: he was a shareholder in a sweet shop, Mr Simms in Limerick, a sports GPS company, Statsports, and a clothing company that only lasted a year – an "early work life lesson" that not every investment rugby players make pays dividends.
Wallace did "bits and pieces" in a number of fields, including media, and last year completed a financial advice qualification, and the former back-row has recently started a job with Bank of Ireland as a business development manager for Munster, "trying to cultivate new business". It is a role where his outgoing personality is invaluable, as he gets out and about into the community, meeting people.
Wallace's boss is All-Ireland-winning former Tipperary hurling manager Liam Sheedy. "His ethos is to bring that winning mentality to Bank of Ireland," explains Wallace. "For him, it's about winning in Munster.
"To make it in rugby, you need to be good at relationships, working with people. Having that team mentality is important. In a ruck or a maul, it's easy to just go along with it, to not put in the full effort; but a successful rugby player doesn't take those short cuts; you have that work rate," he concludes.
Back to News
Latest Posts