News
Brick by Brick
04th June 2021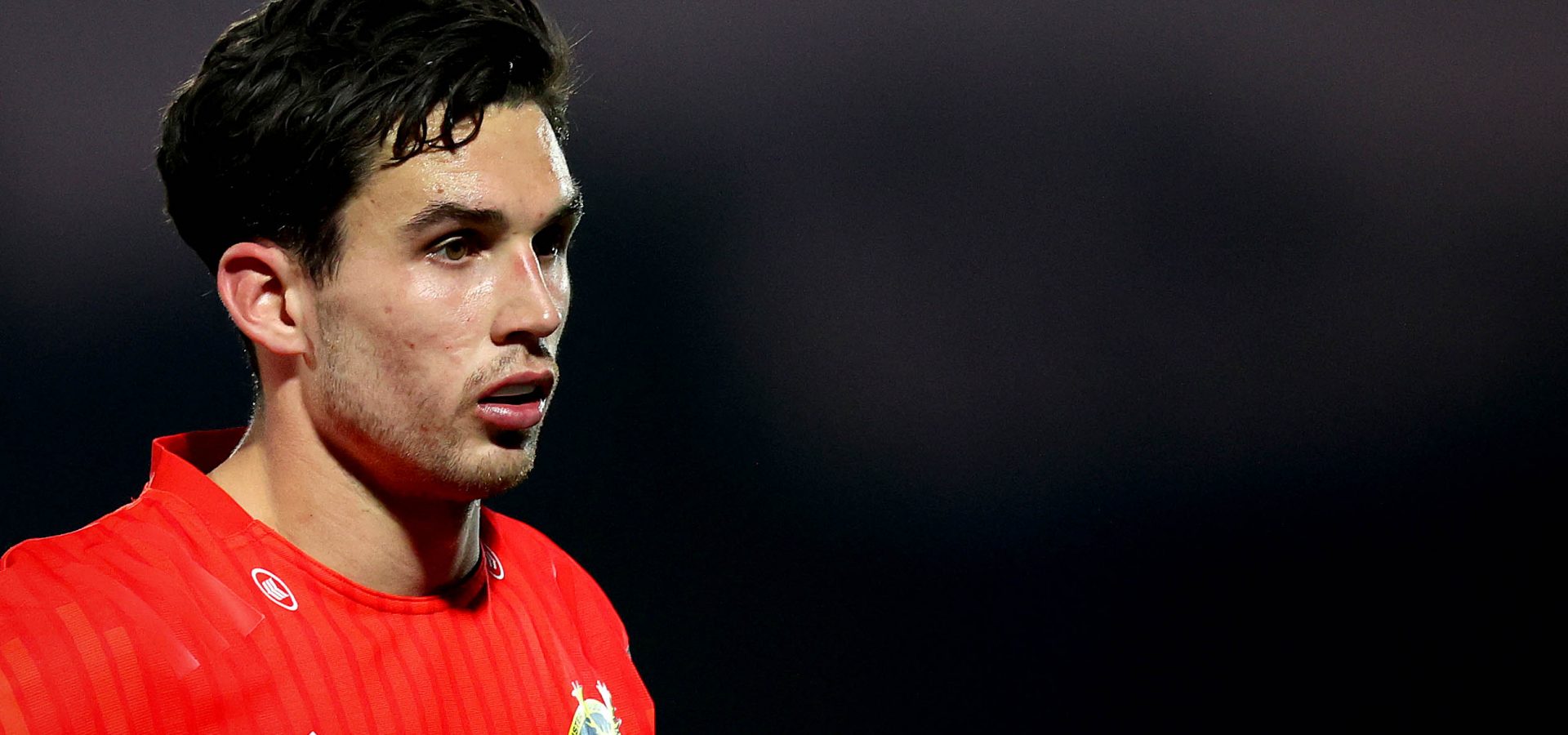 Still only 25, Joey Carbery had it so good for so long that he'd have been forgiven for assuming that a career in professional rugby was all plain sailing. An Irish debut against the All Blacks in Chicago (just five months after inspiring Clontarf to the AIL league title) was followed by PRO14 titles, Champions Cups and Grand Slams… Carbery enjoyed a remarkable introduction to his senior rugby career.
Yet as Ireland began their preparations for the next seminal moment in his career, Carbery was stretchered off with an ankle injury leaving his participation in the 2019 Rugby World Cup in the balance. He ultimately travelled to Japan but it was the beginning of a challenging period for the out-half. Following his return, he only played twice over the ensuing 15 months.
"I found being out injured for so long was very tough," Carbery begins as he is announced as an ambassador for Aware. "I had a series of frustrating, niggly days with loads of uncertainty. Nothing seemed to be improving. Then I had would I'd describe as an awakening, a realisation of how important it is to be mentally strong and healthy.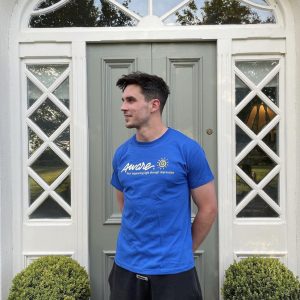 "I can't say that I was ever blind to the importance of looking after your mental health," Carbery continues. "I was previously involved with Aware and so had awareness of the prevalence of the issue's that men face but I guess when you're a bit younger you might be less inclined to acknowledge it off your own bat.
"Being mentally strong is a huge part of being a rugby player. There's a lot of talking done out there and a lot of criticism thrown about. I've been aware of it over the years without ever thinking it had an effect on me. It was when I had the ankle injury that I began to see a different side of things. Having the mental resilience to cope with what life throws at you is crucially important."
Having been sidelined for over a year, it was to everyone's great relief when Carbery finally entered the fray as a late substitute in Munster's win over the Cardiff Blues in February. It was a significant step in his mental recovery too, something that was further embellished by a late conversion from the touchline. Finally, Carbery could draw a line in the sand.
"I initially had a return date for August last year but I'd say it was about the middle of June that I knew I wasn't going to make it. Whenever I went to the shops or caught up with family and friends, I was always being asked about it. People were being kind and asking after me but I found it tough to have to keep engaging on the topic.
"Then people began to question whether I'd come back at all. I had to question it too."
Moments of doubt can be part and parcel of a lengthy term on the sidelines. While few would argue that Carbery's loss to the game would have been profound, it also moves quickly on. In his absence JJ Hanrahan won the Guinness PRO14 Golden Boot while Ben Healy emerged as a genuine contender for his favoured position.
Carbery accepts that he has never had divine right to his place in any team. He sees former teammate Stephen Fitzgerald, a man of a similar age, bow out and appreciates that for now simply being back on the rugby field is the victory. Still, he has shown few ill-effects in the seven games since his return and completed a full 80 minutes in his most recent outing.
"It hasn't been easy. I had to put the head down and keep working. That can be difficult when you're not seeing the results for a while. I used to imagine that I was building a brick wall. Every day after my rehab I would add another brick to the wall and slowly but surely it began to build. That was just my way of looking at it, of seeing how much work I'd done and what I'd left to achieve.
"I tried to do a bit of work like that on myself but mostly I relied on the people around me. I found that by chatting to others I could get things off my mind and off my chest. Sometimes that was easier than having to try figure it all out myself.
"I chatted to people like Jack O'Donoghue and Chris Farrell, lads who have been out of the game for long periods of time with ACL injuries. In a way I was also lucky to have RG Snyman and Neil Cronin with me in rehab for a lot of the time too. I got close to them and we were all able to chat about the things we were going through.
"As bad as it might sound and I'd never wish it on anyone but having people around me who were in the same boat, coming back from long-term injuries, helped me a lot. It can be tough when you're in the physio room and lads come into the 'crew' but end up leaving before you. I'll be delighted when I see RG and Neil back because we have been through a lot together."
As he gets back to calling the shots on the field, Joey is also calling the shots off it. His learnings over the course of the past year have taught him that he has much more to contribute than points on the scoreboard. His ambassadorship with Aware kicks off with a webinar alongside radio DJ Keith Walsh and Minster Simon Harris TD next Wednesday.
"I'm excited about my partnership with Aware and getting involved in discussions on men's mental health because it's a huge component of everyday life and yet not everybody acknowledges that. I'm looking forward to learning more about it and sharing with others so that they can learn a bit too. We've a few things planned so I can't wait to get stuck in."
Join Joey Carbery, Keith Walsh and Minster Simon Harris for "A conversation with men about men's health" on 9 June
Back to News
Latest Posts