News
HEROES GET REMEMBERED, LEGENDS NEVER DIE
18th October 2016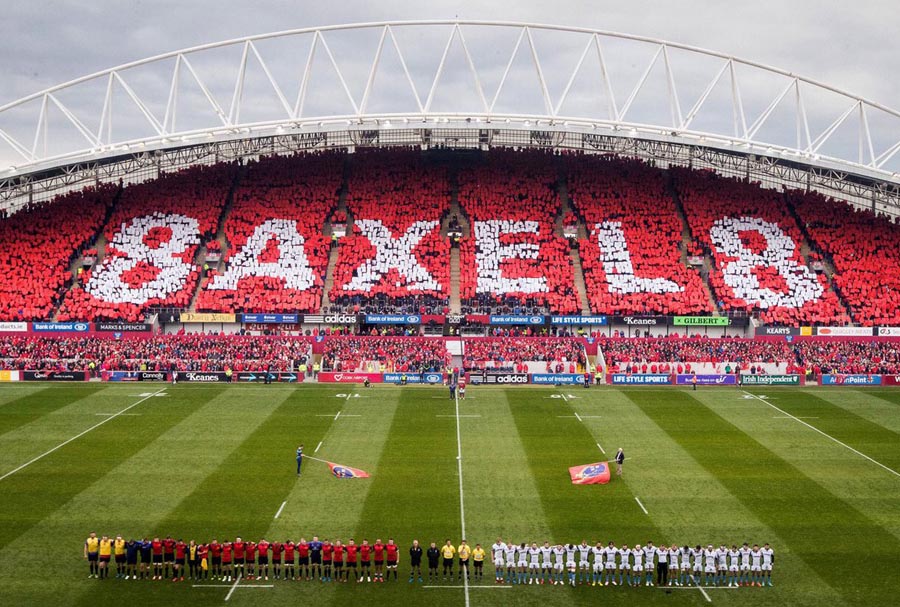 When Anthony Foley raised the Heineken Cup aloft in 2006, few in Irish rugby begrudged him of his special task. Munster were finally the European champions – a victory made all the sweeter because it was so hard gained. Such was the enormous outburst of emotion on that day that for a little while, especially for those outside of the Pale, the realities of life seemed not to matter.
No doubt many decent rugby men and women dipped into their imaginations in recent weeks and said that they were there. And they were.
They may have been away down in Ventry where the football fields were empty or taking a break from setting the spuds in Carrigaline – but they were all in Cardiff as Axel led Munster to belated glory.
Television cameras were scarce when Anthony Foley first set off on an odyssey with Munster in 1995. The back rower was part of an exceptionally strong side of part-timers competing in their first ever European Cup fixture. They duly dispatched of a professional Swansea unit, yet he could have walked down many a street in the province without being recognised.
But as he departed this field of play on October 16th, an entire nation stood shoulder to shoulder to salute one of the great High Kings of Ireland.
Trawling through archival footage of the great man's feats, one might easily assume that his bow came just a fortnight after Munster sidestepped between mythology and fact by conquering the All Black's and spawning a rugby religion. While 350,000 have also hinted at being in Thomond that day, Anthony's father Brendan can justifiably claim to being one of them. Munster then, was in the Foley blood.
Throughout his childhood, Foley was steeped in the Munster way of life and its cultural quirks. Some say he was christened in the red garb. Taking to the field on that unremarkable Wednesday evening in November 1995, Foley fulfilled a lifetime ambition and embarked on a mission that would see Munster rise from tales of folklore into a formidable rugby power.
Upon the retirement of the IRUPA Hall of Fame inductee in 2008, the landscape of the game in Ireland had changed dramatically. Yet while money, stardom and success had burrowed into focus, Foley retained an innate understanding of what it was to play for club and country. Having emerged at a time of great uncertainty, he led them both to unprecedented heights and paved the way for those who were to follow. In so doing, he represented a tangible and spiritual link between a rich past and an even richer present.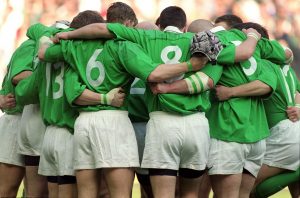 Surrounded by supreme physical specimens towards the latter stages of his career, Foley appeared to have quantum leaped out of a bygone era ("Domino's offered free pizza to whoever scored first in the new Thomond Park… Foley got a hat-trick," recalls Keith Wood). But what he may have lacked in athleticism, he made up for with an awesome rugby brain and a motivation borne out of an undying love for his team, be they in red, green or blue.
When Foley first togged out on the international stage, his experience contrasted starkly with that of his time with Shannon. Despite scoring a memorable try against England on his debut, Ireland clearly lacked a unity of purpose and retained a sense of barbarism that would struggle to survive in the encroaching professional era. Ten years and 62 caps later, Foley took his leave of a side that was primed for Grand Slam glory.
But while we will always be able to reflect on Axel's myriad of accomplishments from the base of a scrum and lasting impact on the game at large, it was as a human being that he transcended the rugby community in Ireland. Liked by all, followed by many, his twinkling eyes and glowing smile touched many lives.
If there is any solace to be found amidst this tragedy it is that Anthony Foley died carrying out the duty that he was born to serve. He was the heart and soul of Munster Rugby, and in that guise he will always remain.
Heroes get remembered. Legends never die.
Richard McElwee
REMEMBERING AXEL
Michael D. Higgins
"It is with great sadness that I heard of the sudden death of Anthony Foley, the Munster rugby team's head coach and one of the great figures of Irish sport in the modern era… He was regarded with great respect and deep affection not just among Munster rugby fans but by all those interested in Irish sports and those with whom they interacted abroad."
Garett Fitzgerald
"Anthony was the embodiment of Munster Rugby and dedicated his life to the game he loved. From St. Munchin's to Shannon, Munster and then Ireland, Anthony was a true rugby great."
Keith Wood
"He was a man who loved sport. He was shy, but sociable. Driven beyond all belief from as early an age as I can remember. He was a one-club man. He played for Munster for his whole life and that is pretty extraordinary"
Martin Corry
"Such sad news to hear the passing of Anthony Foley. Fierce and uncompromising but would always find you for a beer. Proper rugby bloke."
Conor Murray
"Blessed to have shared so many great memories with Axel. A man who gave me my first shot at this. Thank you for everything."
Liam Toland
"Anthony 'Axel' Foley was everything you'd want your son, your brother, your father to be."
Paul McGrath
"Absolutely devastated for Anthony Foley's family and the Munster and Irish rugby families, we have lost a real hero."
Peter Stringer
"Felling numb and alone with only thoughts of this remarkable man. My protector on the field, I will miss you forever Axel."
Will Greenwood
"Absolutely everyone who played with him or against him understood his value to a 15 man game. He was a gentleman off the field. Always the first to shake your hand and congratulate you. He took defeat on his very broad shoulders in the way you would hope you could educate your children to do. That's the sign of a truly, truly great sportsman. I hope his family know and understand that he was greatly respected, admired and loved by the rugby community across the world."
Michael Lynagh
"I am shocked and saddened. He was a great rugby man; but most importantly a great person."
Ryle Nugent, RTÉ
"On those early mythical Munster European days he was the mythical man at its heart. He was also a top, top bloke."
Back to News
Latest Posts