News
An Evolving World
14th November 2021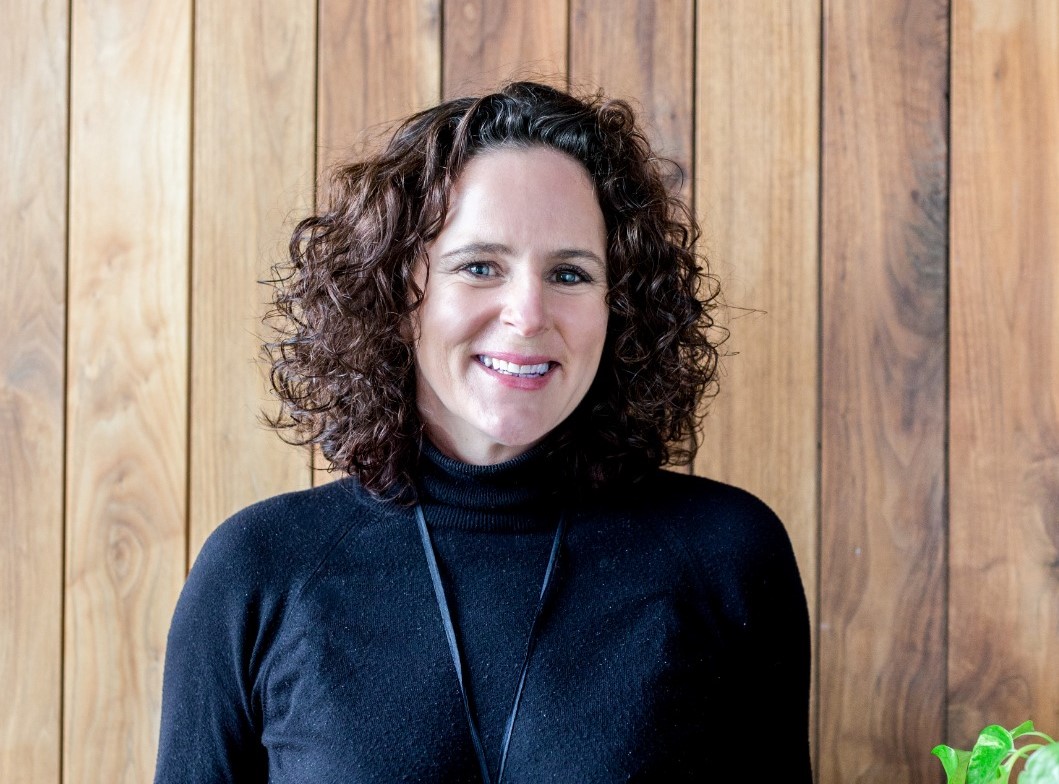 Watching from home, tears came to Carole Ann Clarke's eyes as the reality of a quiet World Cup year came to bear. Even as Ireland faltered against the Spanish, a failure to qualify was a fate she hadn't considered.
Clarke has experienced plenty of disappointment throughout an extensive sporting career. A former Irish captain, Carole Ann has also enjoyed spells as a representative hockey player and footballer. Nowadays her involvement in the game takes on a different guise as coach of both her sons and more recently 'Give it a Try' for mums at Blackrock College RFC. Her international experience allied to her insights at a grassroots level means that she can be a strong advocate for women in the sport.
"I really thought we'd never be in this boat again," she says of Ireland's recent travails. "Women's rugby had made plenty of, albeit slow, progress and somewhere along the way things seem to have stalled a bit. The impact on media coverage, sponsors and perceptions around the game have taken a big hit.
"Unfortunately, while I think there are infrastructural and performance issues, I do I think it is a much wider societal problem. Just the other day someone made it their business to tell me they still felt women shouldn't play rugby at all. The same aged point of view manifests itself in plenty of clubs around the country. And it's not just the men who think that way either."
Fittingly, much of Clarke's work concerns the shifting of cultural dials. An Executive, Resilience, Mental Health and wellbeing coach, Carole Ann is a founding member and Managing Director of I Am Here Europe. I Am Here is a mental health and wellbeing company that partners with organisations over multiple years to change beliefs and behaviours around mental health and wellbeing, by instilling the belief that "it's ok not to feel ok; and it's absolutely ok to ask for help".
A prominent businesswoman in Dublin, Clarke was President of the Irish Women's Rugby Football Union (IWRFU) when moves were first made to assimilate into the IRFU. Since then, she has been proud to see women's rugby in Ireland scale the heights of the game at times but has also been left frustrated by the lack of recent growth.
"I remember travelling to Wales for a game and in my post-match speech I found it hard to hold back the tears. I think we had been on the road for 18 hours the day before, had appalling accommodation and everything that could go wrong, did go wrong. We were exhausted. Things were addressed at the time by, as they will be now, but we need to acknowledge that there is a general lack of respect towards women playing rugby.
"There has been a groundswell behind women and equality in recent years. There have been many battles won and lost along the way but the most frustrating thing is that people tend to lose sight of that fact that equality is not about men against women. Indeed, some amazing men helped us on our rugby journey and continue to play integral roles behind the scenes.
"It makes it all the more stark that while traditional attitudes towards women's rugby prevail, women have become more empowered on a societal level to the point where I believe some men are being left behind. It's not a commonly held view and that's ok but fundamentally I think everyone's role in life is changing and the support system for men isn't as it should be. They have to deal with a lot of negativity and their mental health has suffered as a consequence."
To mark Men's Health Month, Clarke is offering a free webinar on November 16th to discuss the main changes in modern society and the impact that this has had on men. The session will also explore how a thriving society can be created for future generations without eroding masculinity while women continue on their march to parity on all fronts.
"A few years ago I was travelling across Europe several days in the week with work, leaving my husband as a primary carer to my two toddlers at home. His life had to change so that mine could be facilitated. I remember him asking me at one point if I could avoid travelling on a Wednesday due to a weekly 8am meeting. What struck me was that his all-male team couldn't sit down and explain why that time isn't ideal when you've a young family to get out the door.
"Men still struggle to identify when they are not feeling ok and when they should ask for help. Awareness campaigns like Tackle Your Feelings are great for encouraging them to identify and then share their emotions. We are all in the same circle of care. At I Am Here we go to a level deeper and create that safe environment where the sharing of those feelings is acceptable as well as giving courage, confidence and skills to those who want to reach out and show you care."
Clarke's honesty with herself ultimately brought about an end to her playing career in 2001. While striving for change, Clarke, who has also been a recipient of the Irish Management Institute (IMI)/Rugby Players Ireland Scholarship, has occupied several leadership roles in the game leading to something of a burnout. In today's terms it was a premature exit but she still believes she can have a role to play in the lives of the modern rugby player.
"Sport was a big influence on my life from a wellbeing perspective because we had to look after ourselves. In my corporate career I noticed it was quite the opposite. I saw people managed out of a business and bullies promoted. There was no place for the softer skills that are so essential. If people weren't feeling ok, they had nowhere to turn.
"Thankfully, greater onus is now being placed on mental health and wellbeing and I Am Here is playing a part in that movement. All my observations from my own struggles in life, my work with the IRFU, my playing career and my efforts to change mindsets and cultures have led me to here. I want to be the person I needed."
Click here to Register in advance for this webinar: I Am Here Connect Series: "What about men?" Supporting men's mental health and wellbeing in the complex world of 2021.
Back to News
Latest Posts