News
Always Growing
28th July 2022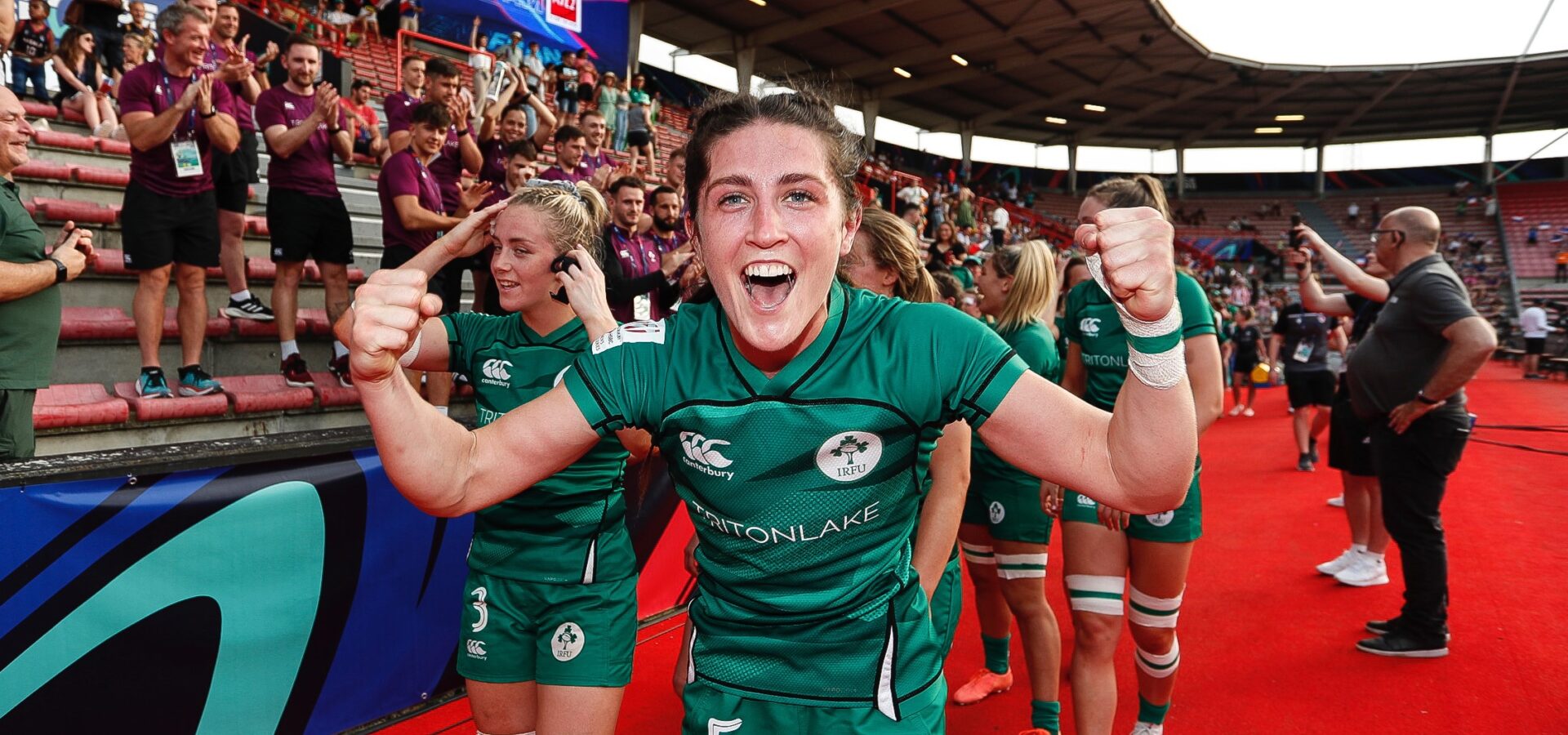 There was an air of inevitability as Barry Murphy and Andrew Trimble proclaimed Amee-Leigh Murphy Crowe to be the TritonLake Women's 7s Player of the Year at the Rugby Players Ireland Awards in May. Top try scorer on the World Series, Murphy Crowe also became an undisputed member of the HSBC Dream Team having helped Ireland secure fourth place on the series.
"It's been a great season," the Tipperary flyer acknowledges, "but I try not to get hung up on the awards. It's amazing to receive recognition for your work but they're small picture things. For any player it's a case of getting the best out of yourself so that the team can be as good as it can be.
"If you told me last year that we'd finish as high as we did, I'd have snapped your hand off. It was really satisfying to perform and get the results to match. Medalling in Spain was historic, Langford too.
"Players on other teams were asking us what we were doing differently," she admits, "but it's hard to set aside all the work we have done for so many years and how the programme has grown in that time. Nothing has really changed. We just started to execute the opportunities we had always created.
"That being said, the way we finished out the season in Toulouse against Australia in the semi-final left a bit of a sour taste… I'm not going to lie. I guess it shows how much our standards have risen. We know we still have plenty to work on in a World Cup year."
Had results gone differently, Murphy Crowe may have had to balance another World Cup in her schedule. Now also an established member of the Women's XVs backline, her penchant for the whitewash wasn't enough to get Ireland across the line in last year's qualifying tournament in which losses to Spain and Scotland put paid to their plans to be on a plane to New Zealand later this year.
With her involvement on both 7s and XVs fronts, Murphy Crowe has become a well-recognised figure across the women's game in Ireland and abroad. With it has come added responsibilities and the increased demands of affiliated sponsors who have recognised her value.
"It's great that companies are showing more faith and seeing more value in female athletes. It isn't all take, take, take either. Any company I have worked with have also been very helpful in terms of building my personal brand. I can't complain. It's the kind of support the women's game has been crying out for.
"Personally, I found there was quite a shift in my profile after the lockdown which took a bit of getting used to. On the 7s circuit we wouldn't get to have much face time with fans so I was really moved by all the young girls who would come up to me after the Six Nations games to tell me how much I inspired them. That to me is a bigger win than anything – more than any award or number of followers you have."
Murphy Crowe's growing stature in the game has also seen her appointed to Rugby Players Ireland's Executive Board. As a representative for the Irish 7s squad, she sits on the committee alongside the likes of Peter O'Mahony, Garry Ringrose, Iain Henderson, Dave Heffernan and Billy Dardis, while a representative of the XVs squad to replace Ciara Griffin will be determined in the coming months.
"The players' voice is the most important in the game. I don't understand committees that are often made up of people at a remove from the field. I appreciate the different perspectives but surely players need to be at the heart of any decision that ultimately concerns players?
"Sitting on the Rugby Players Ireland board has been a very good experience for me. I do a bit of work with Perpetua Fitness but that aside my time is limited to build my off-field experiences. It's been great to get insights into the other squads and while some things are very relatable, we can get ideas from other members on the best way to go about things.
"To make things happen you need to be part of the conversation and help direct things in the right way. The board gives me that platform."
As part of her role, Murphy Crowe has also become a WHOOP ambassador on behalf of her players' association. As the first Irish sporting organisation to partner with WHOOP, Rugby Players Ireland's members have access to exclusive offers from WHOOP which will help them to gain unparalleled insights into their recovery while positively impacting their health and wellness behaviour.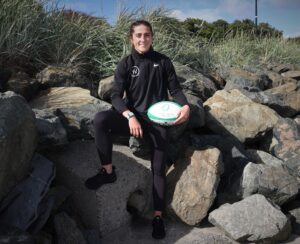 "I've had it six months at this stage and I absolutely love it. In training we have GPS data but nothing that monitors our recovery which is also a huge part of being a professional athlete. If your body is a little off, it will give you a heads up. If I didn't have that information I might plough on and ultimately do more harm than good.
"When I'm doing my own work, I find it really useful to see how hard I've pushed myself. It's based off your heart rate which is very interesting. I also have the benefit of GPS intelligence so I can get a really full picture of my performance and where I might need to make adjustments.
"I guess it's another example of how things develop. Rugby itself is constantly evolving so there is always going to be something to work on.
"I approach each session as a new opportunity to grow because no matter how many awards are to your name, you are never the finished article."
Back to News
Latest Posts