News
From Hong Kong to Tokyo…
10th July 2019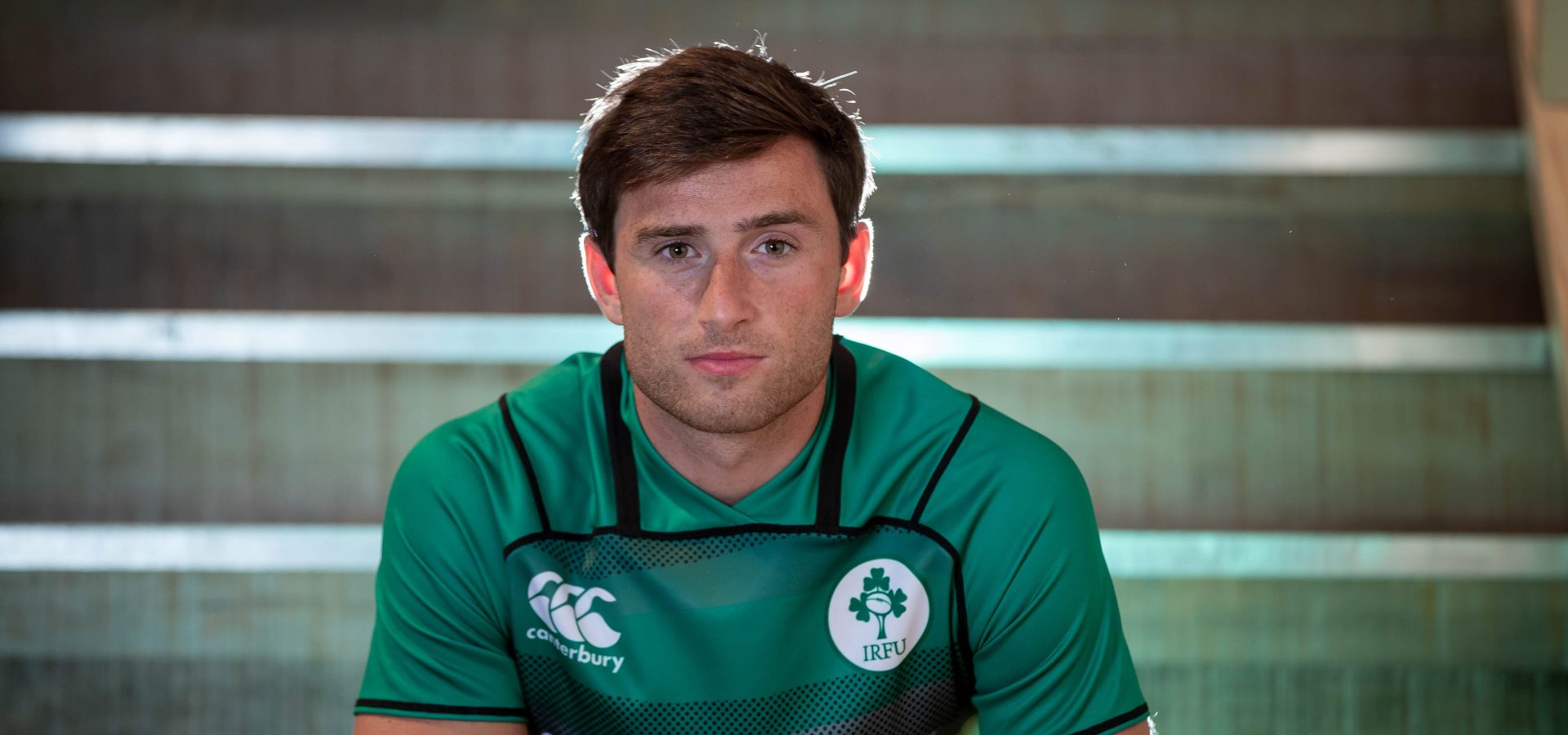 You can probably bet that Billy Dardis didn't sign up to reciting poetry from a trailer at 3am when he first joined the Irish 7s squad.
But it is what it is.
As they togged out for Darkness into Light in Ringsend in May, Dardis and his teammates were called upon to motivate the participants. Barely minutes out of their beds, they had to summon words of encouragement before Harry McNulty took the lead with an impromptu 'Zumba' class. The large numbers that had gathered looked on curiously, before following his lead.
'He's an international athlete, he knows what to do!' they would have surmised, as McNulty's despairing eyes met those of his teammates while he awkwardly rolled about on the floor. Dardis laughs as he recalls the moment, but he also sees sense in the madness of the situation.
"It might not seem much, but to be asked by the organisers to play our part, well, it's another step in the road for us," the Irish 7s captain maintains. "It's not that long ago when most people had no idea who we were. In that respect, we've come a long way, but there's no hiding from the fact that we have much further to go," Dardis assesses.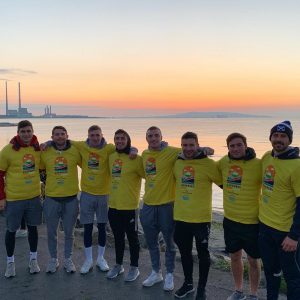 Qualification for the World Series has undoubtedly raised the profile of the game in Ireland. Traditionally, 7s rugby represented a buffer for those who were falling out of the game. However, for Dardis and those who have brought Ireland to the upper echelons of the sport, it has never been about clutching to life as a professional sportsman.
"My mind drifts back to Hong Kong now and then," the Naas man admits. "I just remember this eerie silence when we won. Everyone was on the floor, wiped! We had done it!!
"Since new life was breathed into the Irish 7s in 2015, everything had been leading to that moment. It is the highlight of my career and certainly the most relieved I've ever felt. It'll be hard to top it."
From being congratulated by Brian O'Driscoll as they made their way from the winner's podium, to the boat trip around Hong Kong the next morning, the former Leinster man was given a clear reminder as to why he puts so much blood, sweat and tears into a game that barely registered on the Irish rugby radar a few years ago.
"It was great for a few days," Dardis continues. "Whenever I turned on the radio back home, I'd hear people talking about us and wanting to talk to us. We never had that before. It was quite satisfying.
"That awareness piece has been difficult for us. I've had my own experiences of interviews and all the journalists would want to talk about was the 15s game and whether I'd like to get back into it. 7s barely got a mention.
"I suppose most of them didn't know much about the game, so they brought it back to what they were comfortable talking about. It was frustrating, but it was the reality of where we were at."
7s rugby is one of the fastest growing sports across the globe. This was recognised by the International Olympic Committee (IOC) who introduced the game into the Olympic programme ahead of Rio 2016.
For years, the game moved on without the Irish but now with greater exposure to the global stage, it is only a matter of time before more green fans are drawn to the all-singing, all-dancing stadiums in exotic locations to watch high-octane and often outrageous rugby.
"We had Fiji in London a few weeks back and it was our plan to go hard and fast from the start. In the first few seconds we got the ball out to Mick McGrath – try. A few seconds later we had a penalty and played it to Mick again – try. He's unplayable when he's in that form. But with just 1 minute and 47 seconds on the clock he had to be taken from the field exhausted! It's very intense!
"We replicate the tournament structure in our training. We might have a hard session, take two hours off and then hit the pitch again. Bodies have been known to break down, especially when you first come into the game. It can be quite a shock to the system."
The 7s squad has had more of a settled feel in recent years. While some players still dip in and out, ten (including Dardis) remain in training all-year round. Some of the new faces take time to find their feet, but Dardis says that there is never any doubt as to their ability. However, their mental capacity will be subject to a much sterner test.
"The tournaments can actually be quite miserable!" Dardis admits. "In the context of the 15s game, you might struggle to sleep the night before a game, and you might have to force yourself to eat breakfast with all the nerves. But once you play the game, it's done.
"We have two days of that! It's constantly up and down because we'll be nervous before each game. Everything is done in fast-forward. As you near the end you can be running off fumes. It is physically and emotionally draining."
Dardis though, considers it a small price to pay.
"There are a million guys who would bite your hand off for the opportunities that we have. We travel the world doing something we love to do and now we have the chance to compete at an Olympic Games!
"At the other end of the scale though, your career as a 7s player has a short lifespan. Most of our squad are in their mid-twenties and will only be able to sustain their performance and lifestyle for a few more years. We can't be shy about the fact that we need to use 7s to catapult ourselves elsewhere.
"Obviously, the representation of Rugby Players Ireland is massive for us, but there's more to the organisation than we realised. We need to take advantage of it. As you can imagine, we're on the go a lot, but Rugby Players Ireland can come in and manage situations, fill in the gaps and put us in front of some really influential people.
"There's also stuff that we can be doing on the go. Social Media profiles are fast becoming the modern portfolio. Harry McNulty is a very astute operator online. He highlights his skills and talents and he makes sure that he knows everybody, online and offline… it helps that he has no shame!
"Harry is a unique character, but each of us have a college degree, experience as an elite international athlete and an array of transferable skills that would be an asset to any work force. We might not follow his 'Zumba' lead, but he knows what he's doing."
Dardis' endurance is certainly an attribute. The quick turnaround between London and Paris was a testing time but there will be plenty more stern examinations ahead, not least in Colomiers this weekend.
However, with Jack Daly, Jack Kelly, Peter Maher, Peter Sullivan and Cormac Izuchukwu all being introduced to the 7s stage in the past few months, the supporting cast is being assembled and they will be ready to take their opportunity.
"It's always great to see new lads getting game time in training or invitational competitions. For Hong Kong the coaches turned to the more experienced guys to get us over the line, but there were a few lads who weren't far off.
"Now that we're in the World Series, high-quality tournaments will be coming thick and fast for us. There will be injuries and some players will have a dip in form so there will be ample opportunity for new guys to come in and experience 7s at the highest level.
"I have no doubt that we have enough quality to consolidate our World Series status next season. Our focus will be on the upper end of the rankings… and hopefully we'll have Tokyo very much in our sights too!"
Back to News
Latest Posts