News
All or Nothing!
17th February 2021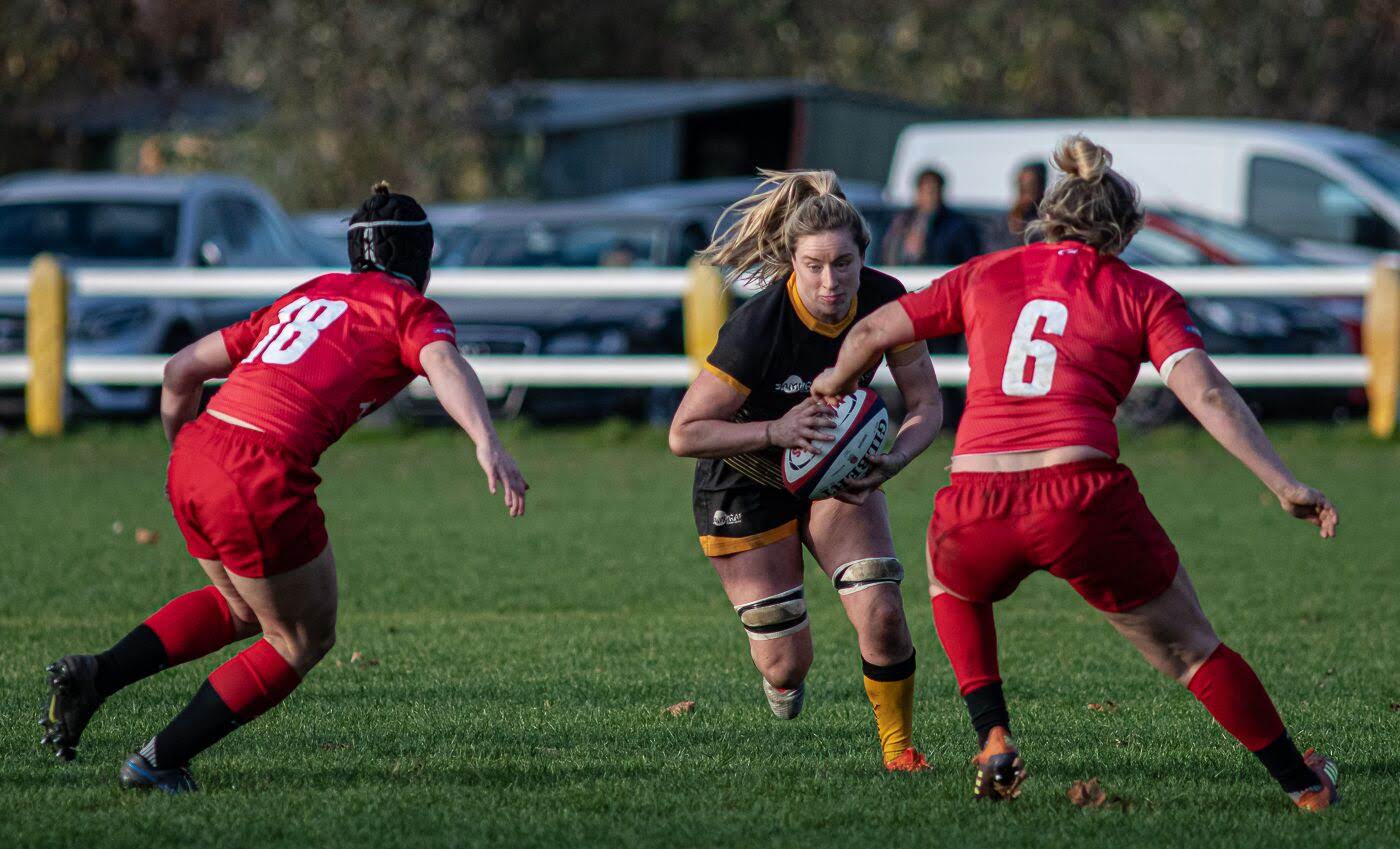 For most of us, the prospect of playing international rugby is the horse that bolted long ago. Of course, not many make it to the stable in the first place. We'll say it was never in our sights anyway… our eyes weren't sufficiently blinkered.
It leaves many of us wondering what must go through a player's head as they receive a call-up and build a national training camp into their diaries. Turns out, it's not always what you might imagine.
"Oh I used to dread that journey to Dublin from the time I got the call!" admits Irish flanker Edel McMahon. "I'm from a little village called Kilmihil in west Clare, so driving through the city to training was really daunting. Country roads are more my forte!"
Incidentally, McMahon spent much of her youth traipsing the boreens of western Ireland in the back seat of Kay Considine's car. Kay, mother to Eimear and AFLW star Ailish, often drove the three budding sportswomen around the county as they lined out for the Banner together at various stages.
For a place the size of Kilmihil, it's remarkable that all have carved out prominent sporting careers. It all began when the talented youngsters of the parish formed part of the Kilmihil side that won a historic All-Ireland intermediate title in 2008. That team was trained my McMahon's father, with whom she has formed a great bond through their mutual love of sport.
"My dad knew me better than anyone and so he had no hesitation throwing me into goals even though I was only 13 at the time," she says. "There were much older women involved, but I was a competitive and stubborn sort. No matter who you were, I'd charge down on anyone that came near me! I hated being a keeper but by God I wasn't going to let any ball or body past me!
"Even as a youngster I enjoyed the physicality of sport. I'm probably the same size now as I was then which came in handy playing with the boys too! Without realising it I was always testing myself and pushing my body and mind. I suppose it all helped to mould me into the person and player I am.
"Someone asked recently about who inspired me as a young girl in sport and I'd have to say I wouldn't look beyond that Kilmihil side. We had a squad of all ages. There were students, mothers and businesswomen, and yet we all made a singular commitment to that team.
"Running up hills at 6am in winter before going about your day makes you see what hard work and dedication really looks like. It's what I have come to expect of any environment I've associated myself with ever since."
During a recent Wasps Ladies game, a photographer caught a moment of brief hesitation between several players as a ball slipped out of contact. As many would have anticipated, McMahon duly capitalised on the lapse in concentration. Indeed, the image goes some way to capturing McMahon's committed approach to the game, and everything besides.
A custodian of the Galwegians backrow since taking up Biochemistry at NUIG, McMahon established a ferocious reputation at the highest level of the women's game in Ireland. Speaking to us last year, McMahon's current club and country teammate Cliodhna Moloney said that anytime she encountered the flanker in the AIL, she 'was always someone that was lining you up, phase after phase, until she'd eventually smash you. She's a terrier that one.'
Moloney would also acknowledge that the Clarewoman has been responsible for driving standards within the group since finally cementing her place in national squads. Having been on the cusp of Test recognition for several years, it therefore came as a surprise to many when the self-admitting homebird departed for England just as she was becoming an established force on the Irish scene.
At the time of her move to London, McMahon was also holding down a role at an equine specialising veterinary practice in Fethard. However, it was time to ditch the commutes across the boreens and head for London to share a city with 9 million other inhabitants. More importantly, it was time to put her own body first.
"I'm not afraid to say that I decided to put my professional career to one side for a while to give it [rugby] a go. I felt I owed it to myself to get myself into the right condition. It's 100% or nothing with me. I'll throw myself wherever I'm needed to be thrown and I felt I needed the move."
Thankfully, McMahon's academic reputation also preceded her. While rugby with Wasps Ladies became the clear priority, her extensive contact list in Ireland's veterinary industry ultimately led her to a part-time position with Glenbio Ltd, an Irish based medical device company with a growing market in the UK. As a field engineer, McMahon divides her time between on-site visits and the remote provision of advice.
"Do you like blood?" she asks ominously, before qualifying her question.
"I mean… do you know much about blood?! Basically, we sell reagents and chemical analysers. I'm the first port of call for laboratories if they are having issues with our equipment or I'll install new blood profile parameters onto machines. It's also a consultancy position in that I'm often advising on new test methods on horses, dogs, cats or exotic animals through our products or change.
"Animals are actually quite similar to humans. I used to be a lab technician in a Galway clinic so I've had the benefit of both sides. That gave me great experience but I used to be stuck in the lab so it's nice to be able to get out and see other facilities now. It opens doors. Not everybody has the opportunity to get into Rossdales at Newmarket… anybody who is into horses will know that.
"So, while I came over here to take advantage of the food, the recovery, the training and all the trappings of being a professional rugby player, my work followed me which, along with Cliodhna (Moloney), Ciara (Cooney) and Claire (Molloy) being here, has made everything that bit easier. Rugby is still the focus but I'm able to upskill at the same time – even though it wasn't part of the original plan!"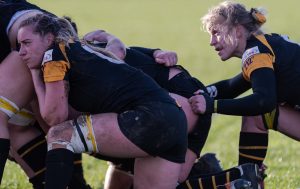 Neither, of course, was Covid-19.
Up until March last year, everything had fallen neatly into place. A star-turn in the opening rounds of the 2020 Six Nations saw her nominated for Player of the Year by her teammates – perhaps early vindication for her move across the Irish Sea. Yet having barely settled in London, she soon was back on home soil as the pandemic swept the globe.
Working on the family farm just outside Kilmihil and with the sea and training facilities nearby, she landed in an ideal location in which to keep in shape. Free from the niggles that come part of an abrasive playing style, she worked her way into the condition of her life which she hoped would bode well for the new season.
Frustratingly, despite being in her second campaign at Wasps Ladies, McMahon has only had several outings for the club. Widespread cancellations have been a factor but an awkward fall on her return to London in July resulted in a long-term knee ligament injury that kept her out of action for Ireland's rescheduled Six Nations fixture against Italy last October.
"I was gutted because I had been toying with whether I should go back to London or not with everything going on last summer. Typically, I did the injury in a harmless pre-season ball game. My physio with Ireland always says I'm the type of player who is safer in full contact sessions!
"I had a few months training away by myself and waving the Irish girls off to camp every weekend in Dublin ahead of the rescheduled games. That was the toughest part. I felt the Six Nations was the first campaign I got a good run into. I had been fit, healthy, playing well and there I was being deprived of playing out a full campaign again. That's still on my bucket list!
"Having said that, it's odd because even though I've been out for so long, I've probably played more games than the girls back home in the last year," she adds. "I've been on a different road to them for most of the pandemic. Once I picked up the injury, my motivation was to get back out onto the pitch and running again then as soon as I was ready, there were games to focus on too, so I had renewed determination.
"London was obviously badly hit for a while. It got so bad that [Ciara] Cooney and I couldn't get home for Christmas. Thankfully rugby has started to ramp up again now. It's been nice to just pull up the socks and stick on a jersey. I can only imagine how frustrating it must be for the Irish girls. The IRFU are managing the situation extremely well, but after 20 camps of hard work anybody would kill for a game!"
It is hoped that the action will come thick and fast in a reformulated Women's Six Nations in April. While McMahon has yet to return home in 2021, management and the wider the squad have been in regular contact. What hasn't been so frequent is public exposure to the women's game. Having made considerable ground in recent years, does McMahon think we're back to square one?
"There will be challenges but I like to think that the creativity and innovation in keeping people involved has been a huge positive. It's forced people to think outside the box in order to loop people in. If I was younger and locked down, I'd be itching for training. I'm not sure anyone will every complain about it again!
"People have grown to genuinely appreciate what sport does for the body and mind. You probably have to expect an impact but it could also lead to a resurgence in interest and people getting involved in sport when they might not have bothered before.
"My own housemates, for example, we're a mixed bag. I live with my teammate Ayaka Suzuki and two others. Ayaka and I will leave the house everyday for training whereas the others work from home and are in the same spot when we get back. They're quite interested in what life is like outside again!
"There are challenges for sure, but I think we stand to benefit too. People are more aware of what their body and mind needs."
Having been lucky enough to experience it, playing rugby for Ireland is one such need for Edel McMahon. Hopefully, it's just another eight weeks before we see her back out on an Irish paddock.
Back to News
Latest Posts