News
A Green Sabbatical
11th November 2019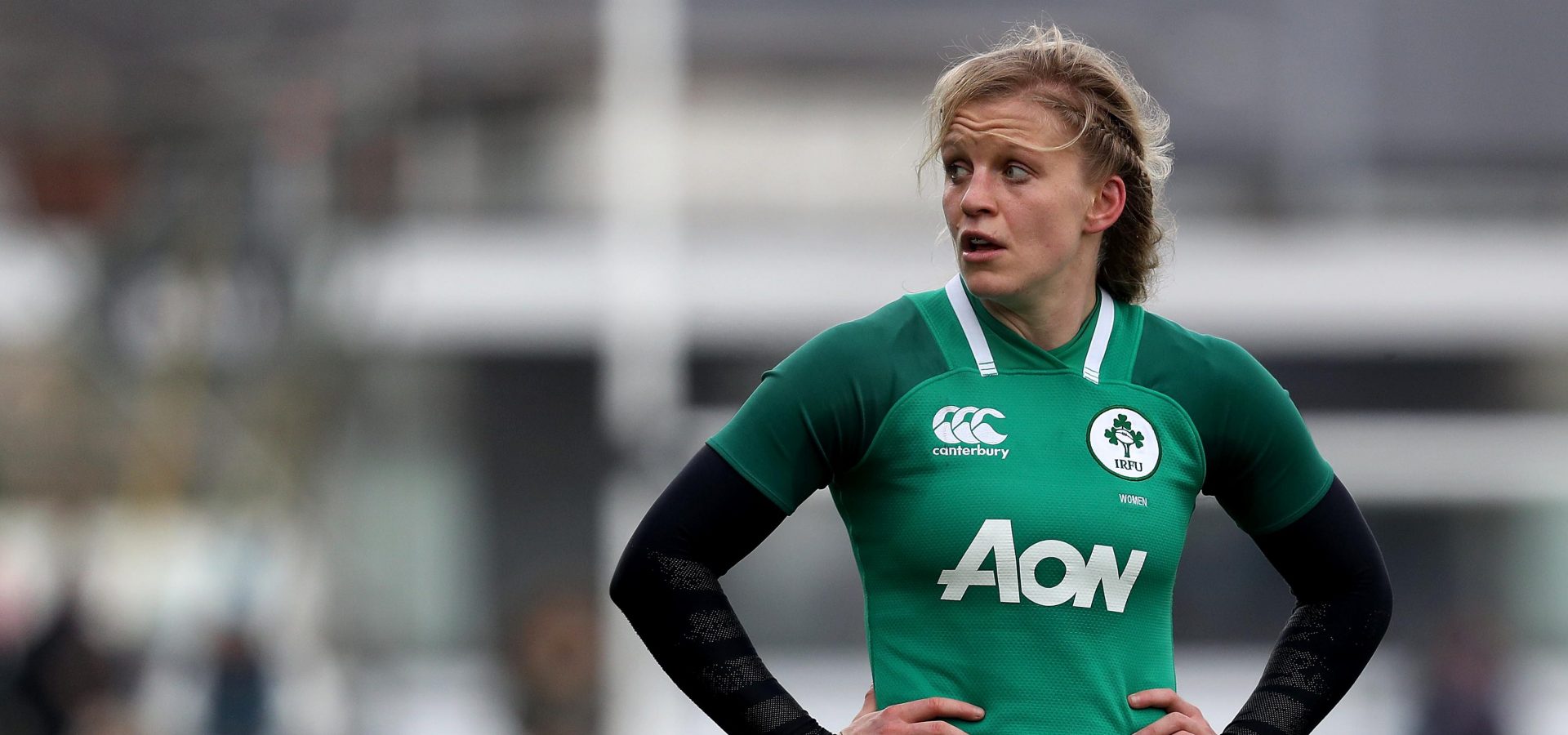 If hearts could really break, the Irish Heart Foundation might have deployed a plane of cardiac surgeons to Parma last February. Ireland had fallen to their second defeat in the 2019 Women's Six Nations and their first ever at the hands of the Italians.
There's a photograph of a dejected Claire Molloy leaving the field after the game. The emergency medicine trainee experiences heartache, trauma and loss more often than most, but sometimes even the most hardened of individuals can struggle with the peculiar nature of sport.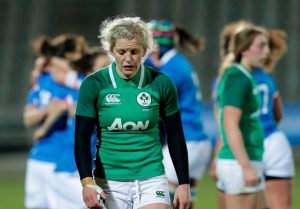 "Yes, rugby is a game, but it is also a huge focus in our lives as players. It's something we pour ourselves into. My work grounds me immensely but the disappointments can at times be as serious and as emotionally draining as things that might happen in work.
"It all depends on your perspective at a particular time, while that perspective is all very relative to the individual experiencing it."
Medical practitioners have an enviable capacity to detach themselves from their working lives. The nature of their profession undoubtedly requires it, but such objectivity is not a natural inheritance. Molloy believes that this learned technique allows her to work to the best of her abilities in both disciplines.
"Work and rugby have at times offered relief to each other," she reveals. "When I turn up to a pitch session after a grizzly day at work, you can let off a bit of steam and put a challenging day behind you. Similarly, I might turn up to work after the weekend and nobody will have a clue that there was a game!
"In both instances you work within a team. You're there to do a job, so you must move on. One refreshes the other. Unfortunately, I felt that I didn't get it quite right last year."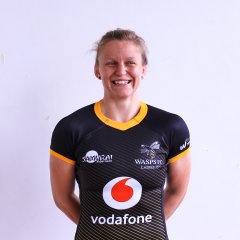 After a decade in her beloved green jersey, Molloy has opted step aside this season. It's not the end of an era though, merely a case of pressing pause as she returns to the All Wales School of Emergency Medicine following a year in a London hospital to facilitate a move to Wasps Ladies.
"Enjoying my work also means I can enjoy what I do on the pitch and vice-versa, but last season the balance was off," Molloy admits. "I wasn't enjoying my work which made it more difficult to deal with the challenges we're facing as an Irish team. I missed the balance. In terms of my drive and ambition, I need to hit refresh.
"I have no complaints about the working environment in London, but ultimately I was having to work at a more junior level. There wasn't enough going on to retain my interest and I lacked the fulfillment I had the year before, when I was working in an A&E department and specialising in acute medicine. It became more of a job.
"It was also the case that my peers with whom I started with are at the point of becoming consultants whereas I'm still a few years behind. I didn't want to keep stretching that process out. I've been in a lucky position that I've always been able to keep sport at the top of my priorities, but it got to the point where I had to think about the bigger picture."
Although now based back in Cardiff again, the all action back-rower continues to play in London where her time allows. She enjoys the atmosphere and ethos of Wasps Ladies under Gisele Mather, a Rugby World Cup winner with England in 1994, while flights have simply become part and parcel of her weekly routine. Indeed, she already has one booked for the opening weekend of the 2020 Six Nations, even though she will be on the other side of the fence.
"It'd be naïve to say that it won't be difficult," Molloy confesses. "I've been involved with Ireland for the past 11 years and have played in almost every campaign between Rugby World Cups and the Six Nations. I know the schedule inside out, so it'll be strange when I think I should be somewhere else!
"My plan is to play well this season with Wasps and maintain the standards Adam [Griggs] expects in the hope that I can get back in next summer. Obviously, I've no right to the jersey and with so many young players coming through it's at the back of my head that I might not be good enough.
"If that's the case, so be it. If I'm not up to scratch, it's for me to accept that I've chosen this path. It has to be the best person in the shirt."
While she is clearly committed to the Irish cause, Molloy believes her professional future lies across the Irish Sea. Having moved abroad over ten years ago, she has established a life and network in the UK, while she retains a keen sense of loyalty to the All Wales School of Emergency Medicine.
"I've been in the AWSEM long enough now that they all know me for my rugby. They're massively proud of having me there and have been extremely receptive to all that I have asked of them. We have a fabulous relationship.
"It has been about being up front, honest and organised from day one. There are staff shortages as there are in Ireland, so they need you. Ultimately, you are the one taking the risk by stepping out of your training programme to play rugby. I've found that as long as you go in with your eyes open, there's room for compromise
"The support I've received, particularly from the consultants in the Paediatric Emergency Unit, has helped to cushion to blow of stepping back from rugby. Of course, now when the people at work come to me and say: 'oh, you're the Irish rugby player!', I have to correct them. Hopefully I can reclaim that title again one day!"
Back to News
Latest Posts