News
After the Ball
03rd October 2019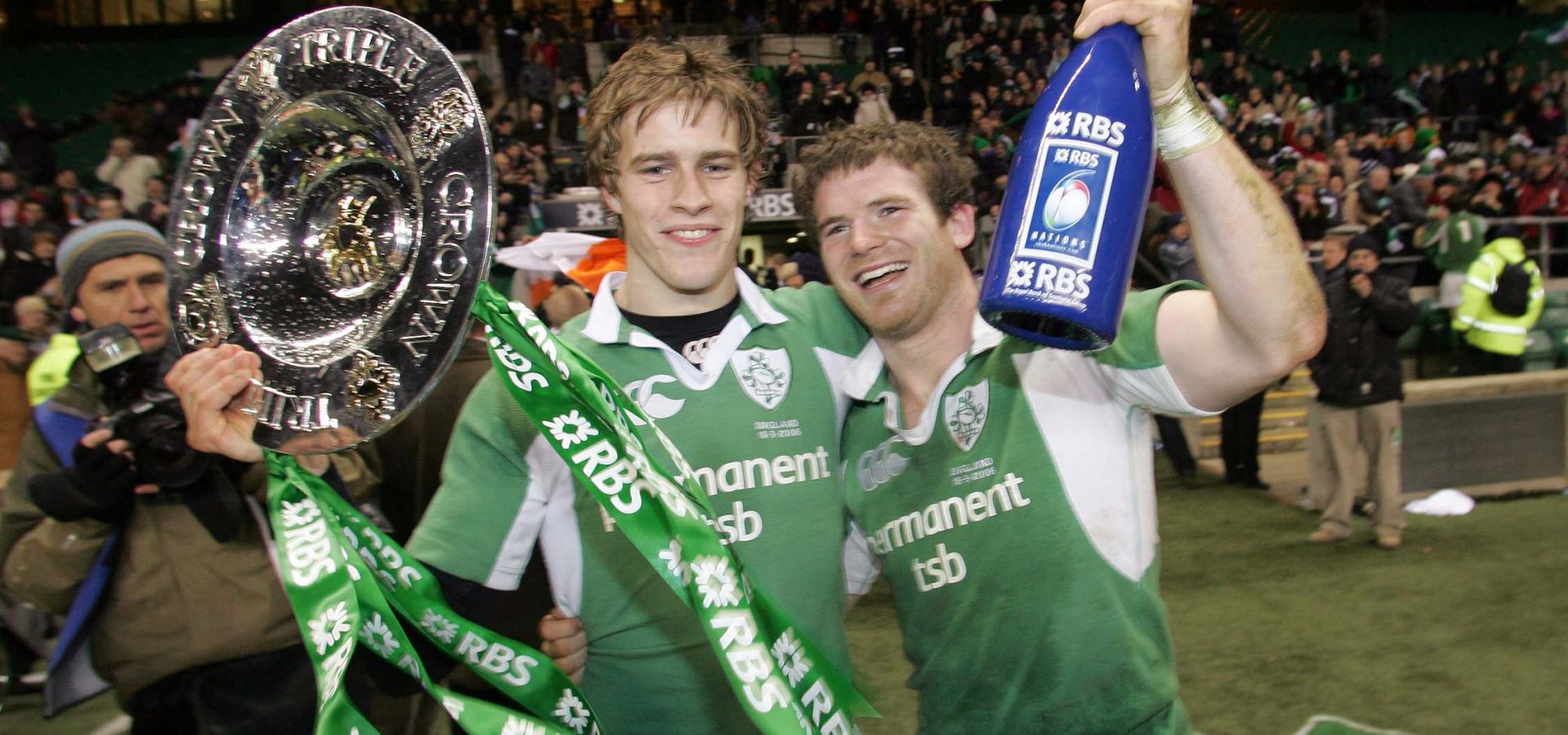 What does a rugby star do after he do after he hangs up his boots?
In last week's edition of The Sunday Business Post, Garry Doyle spoke to Andrew Trimble and Gordon D'Arcy about how the answer isn't always straightforward.
Nostalgia crashed into Andrew Trimble, bruising his emotions, scratching his soul. It felt like an intrusion, this unexpected arrival of sporting remorse, a reminder of sunbright days and raucous evenings under the Ravenhill lights, when fans chanted his name and team-mates shared a togetherness only they can understand.
Before he knew it, the moment had lengthened into an hour or so, his muddled thoughts centring around a promotional gig earlier that day where he'd stepped back onto his old workplace at the Kingspan Stadium, threw a few passes around with his former team-mates, attempted a couple of drop-goals, taken part in a sprint with the newest, youngest players on the Ulster side. "They torched me," Trimble said laughing.
It was only later when he returned home, his shoes slipped off; his children scrambling for his attention, when realisations came to him.
The men he'd fooled around with earlier that afternoon had moved on without him. After the 'good-to-see-you-again-Trimby' shouts, he and they were on their way, the Ulster team heading to the airport to catch a flight to Glasgow for a pre-season match; Trimble off in a different direction, into middle age and a new career.
These days his Ulster number 14 shirt has been swapped for a collar and tie, his business conducted now from an office not the Kingspan or Aviva stadiums. "I'm not going to pretend there are times when I don't miss the game," Trimble said this week. "It was my identity, my routine. That day back up there at Ravenhill, when I was running around, that was a moment when it kind of hit you. That's happened from time to time (since I retired)."
It's a common theme. "Great men," Mark Kram, the American sportswriter, memorably wrote, "die twice – once as great, once as men." These are the terms and conditions sportspeople have to live with – the God given gifts that allowed them reach a level of privilege later becoming a curse when the legs slow and the music stops.
It wasn't long before Trimble discovered this, his name no longer prefixed: Ireland-and-Ulster-winger Andrew Trimble. Instead he was just plain old Andrew, a new logo required to appear on his personalised brand. "I'm fine with that," he says. "I was ready to do retire."
Several others, however, have found the adjustment trickier. "Sometimes, being removed from the squad's WhatsApp group can be one of the sorest points," according to Dr Deirdre Lyons, the head of Rugby Players Ireland's player development programme, whose job spec centres on preparing players for their post rugby career.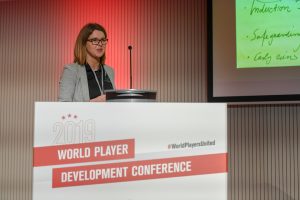 "Often, the stronger the player's athletic identity is, the more likely it is that they will experience higher levels of emotional adjustment at retirement. Some miss the game terribly. From a survey we carried out last year, where 160 former professionals responded, we discovered that 54 per cent of retirees felt within control of their new careers and lives within two years of hanging up the boots. Some 23 per cent said it took them up to five years to get to that point."
Trimble is ahead of the curve. So, for that matter, is his old Ireland team-mate, Gordon D'Arcy, Trimble finding fulfilment in Kairos, the start-up tech company he co-founded, D'Arcy excited about a new job he is about to undertake as an operations manager in an unnamed Dublin company. Prior to this D'Arcy worked in investment banking with Investec, latterly for Vintec, and he doesn't disguise how hard he found the adjustment from professional rugby into a world of nine-to-five.
"You are going from knowing exactly what you have to do every day, a job you've done since leaving school and where you get a very specific validation for the work you are doing, to entering an office," the 82-times capped Ireland international and former Leinster player said. "So yes, it can be hard to get the same value from work (that you got as a rugby player).
"But I've heard that quote about sports players dying twice and look, I didn't die. I'm quite happy to have finished playing rugby when I did. I got out, more or less, on my terms and every job I have subsequently worked in has helped me focus on what I'm good at. I want a job I can derive value from."
He believes he has that now, comfortable not just with the role he is going into, but the mindset he has adapted. "If you live your life by the attitude 'this is what I used to do', you are already set for failure. I can't live in the past. You have to be open to change. The best athletes are the ones who were able to change. It is the same in the workplace."
To get a clearer idea of how the workplace is likely to change for this generation of rugby players, you only have to revisit Ireland's 2009 Grand Slam winning squad to see where they have ended up. Fourteen of them, including D'Arcy, have drawn at least some of their living from punditry, while Brian O'Driscoll, Paul O'Connell and Donncha O'Callaghan, have become the face of various brands including Landrover, Pinergy and Centra.
Luke Fitzgerald is a treasury dealer with AIB; Ronan O'Gara is head coach of La Rochelle in France's Top 14; Jamie Heaslip has invested in pubs, restaurants and a sporting start-up Kitman Labs, while David Wallace is chief commercial officer with i3PT in the construction sector.
Then there is Trimble.
Like D'Arcy, he returned to university midway through his playing career, getting his masters in finance. There was also a degree of humility about his decision to go on voluntary work placements during the final years of his rugby career, preparatory steps which made his journey from the dressing room to the office that bit smoother.
In contrast, David Corkery wasn't so lucky. Ireland's player of the tournament at the 1995 World Cup was hit by a career-ending injury six years later which left him emotionally distressed and unemployed. "I just didn't know what to do or where to turn to, work wise," he says. "Like the game had just gone pro, we were the first ones to try it. Then, just like that, you're injured, it's over. You're left on your own."
He isn't anymore. While Rugby Players Ireland (RPI) – the unionised body who represent past and present professionals in this country – was still figuring out their purpose back in 2001, they have a much clearer understanding of players' needs now.
Part funded by the IRFU, Dr Lyons heads their five-person team of personal development officers, each of them focused on steering the 370 male and female members into the sporting afterlife. Corkery and D'Arcy are two of their success stories, both getting RPI scholarships to retrain at the Irish Management Institute.
From their recent survey, Rugby Players Ireland discovered that 94 per cent of past players are in full-time employment. Meanwhile of the current generation of players, 63.5 per cent of Academy players in the four provinces are continuing their studies, with previous research by RPI indicating that 80 per cent of players aged 30 or over have a third level qualification.
Better again, 77 per cent of current players are actively seeking to develop a career outside of rugby, while 95 per cent believe that having an interest(s) outside of rugby is good for their game. The most striking figure, however, is that 90 per cent of players now believe team management supports them developing a career outside of rugby. Back in 2014, when a previous survey was taken, that figure stood at 55 per cent.
"In my case, it definitely helped that I had plans in place," Trimble says of his start-up, a sports tech firm called Kairos, which helps sports clubs, and athletes, streamline their scheduling and maximise their performance.
Launched in January, Kairos raised £700,000 in investment, and has grown from a two-man to a nine-person team, with Ulster Rugby, the Northern Ireland football team, Down GAA, Old Belvedere and Oxford University Rugby clubs among its clients. Trimble also confirmed they are in talks with two Premier League soccer clubs.
"It's a hard market to get into," he says, "but look, I'm confident in what we're doing. Sure, with start-ups, there's stress because we've all seen the percentages of start-ups who fail but it's a level of stress I'm comfortable with. We're confident we will make this work."
In any case, Dr Lyons suggests, the bigger stress comes to those who don't plan for the sporting afterlife. "In this sport, it's rare for a player to be earning a particularly good wage before they are 20. From our survey, the average career length (for a professional Irish rugby player) was 10 years. Compared to football, the wages are way smaller. Players know they have to go into another career after they have finished playing. Those who adjust better are those who start their planning earlier."
And yet no matter how good their intentions are, no matter how strong their income streams remain, nothing will test their emotional resilience more than the events in Japan over the next five weeks, because you can't reproduce the suspense of an 80-minute game in the world of nine-to-five. "That may be true but you have to live in the present," D'Arcy quietly says.
The past, like Japan, is a faraway place.
Garry Doyle
This article was reproduced here with the kind permission of the author.
Back to News
Latest Posts