News
A WHOLE NEW WORLD
22nd May 2019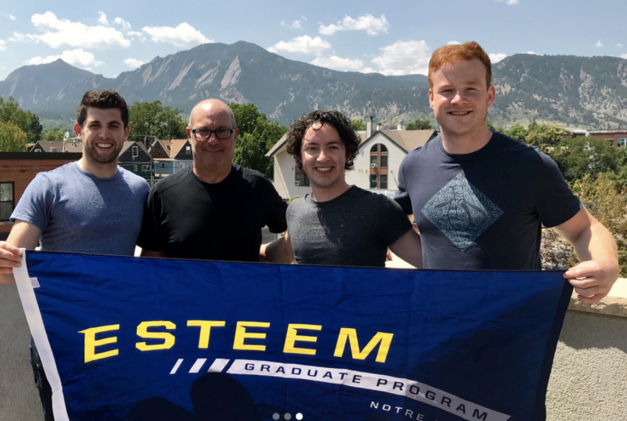 Peadar Timmins nonchalantly sips on his tea as he chats on the phone before going about another day at one of the best universities in the world.
Notre Dame admits individuals whose intellect is matched by their capacity to make a meaningful contribution to the world. A litany of political figures including Condoleeza Rice, the US Secretary of State during the Bush administration, have roamed its corridors. You get the impression that Timmins could become a world leader too if he put his mind to it.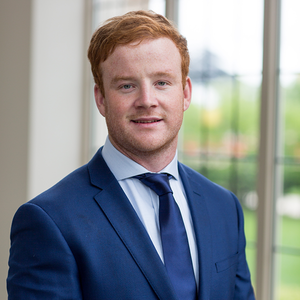 The Biomedical Engineering graduate has certainly packed a lot into his 25 years. A high-achiever both on and off the field, the Baltinglass native was offered both a rugby and Academic scholarship by UCD upon leaving Clongowes Wood with maximum points in 2012.
The former Leinster backrower now finds himself on Notre Dame's Esteem Graduate Programme – an initiative to enrich people from a scientific background with an entrepreneur's sensibilities.
But sometimes, for people of Timmins' ilk, having a lot just isn't enough.
"Looking back, I don't think I put myself under enough pressure if I'm honest," he muses. "Balancing my training with Leinster and the academics wasn't easy, even though the time was there. It all came down to motivating myself to go to the library after a tough day on the field and there were days when that just didn't happen.
"When you're giving so much to rugby both mentally and physically, it has to be your number one priority. This can be to the detriment of other things. Sometimes I think it would have been nice to come away from UCD with a higher GPA, but then you look at it from another point of view and you realise there are other benefits to my time in Dublin that you can't really quantify."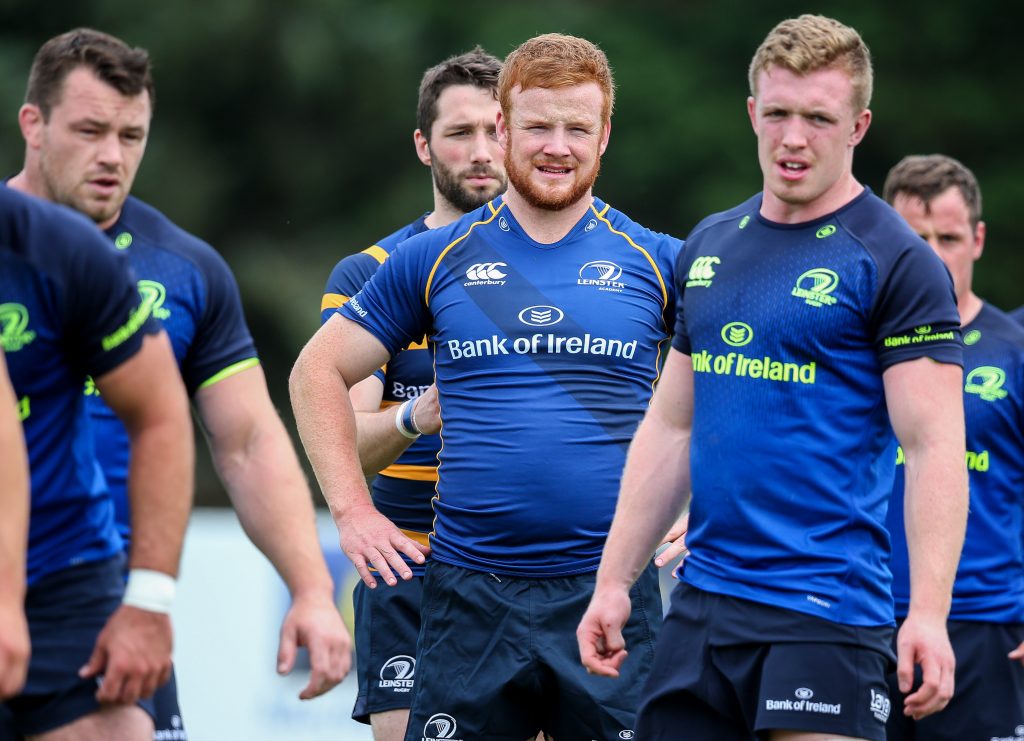 Throughout his time with Leinster, Timmins would often be seen cycling through Clonskeagh pedalling from team-meetings and weight sessions to lectures on electromagnetics and kinesiology. Yet despite a jam-packed schedule, he never seemed vexed.
"It was my choice to approach it the way I did. Who wouldn't enjoy the opportunity to be a professional rugby player? Rugby can be all consuming if you allow it to be, I tried not to. Even throughout school I was always aware of broadening my horizons and not getting too bogged down in things. Given the way it has all turned out, I'm glad I did!"
In March of 2018, Timmins was summoned to Leo Cullen's office. He knew what was coming. Despite being a well-respected voice within the squad, Leinster's embarrassment of riches in the backrow department meant that his involvement in the senior side throughout the season was limited. Injury to Sean O'Brien and Josh van der Flier may have opened doors, but an injury of his own came at the wrong time and others on the conveyor belt took advantage.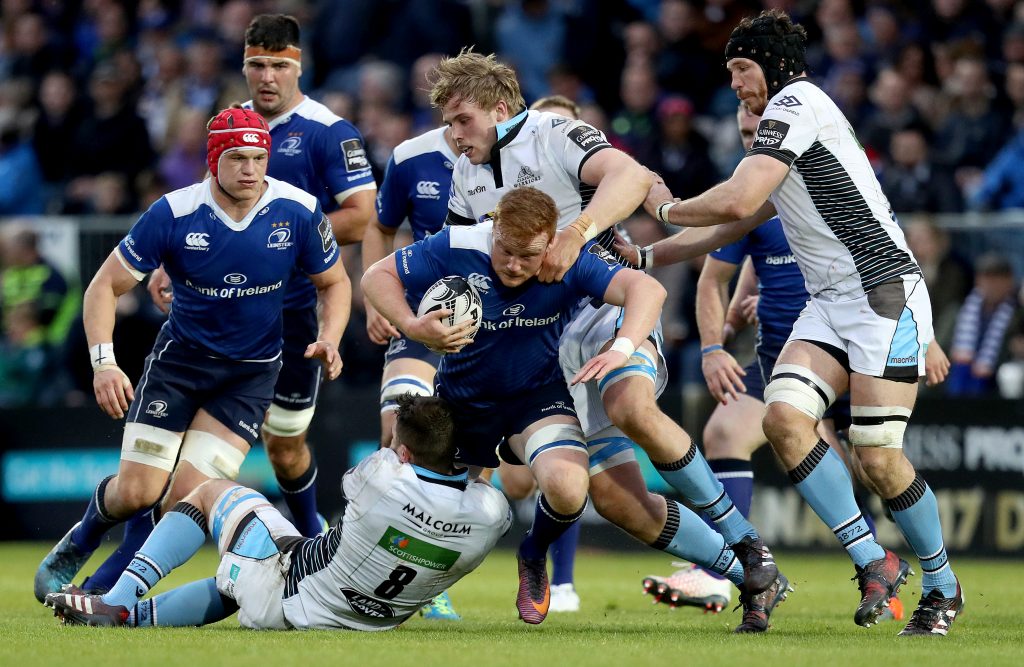 "It was obviously difficult to move on, but I had been mulling things over with Ella [McCabe – Player Development Manager for Leinster Rugby]. Initially, I was just looking at courses to take up once I got through my finals at UCD. But as the season went on I kind of had a feeling that my time at Leinster was up owing to my positioning in the squad. Ella flagged the ESTEEM programme with me, and it seemed to have everything I was after, so we explored it a little more.
"There's an argument for saying you should 100% focus on rugby and I get that, but you must be realistic and keep an eye on options. If I had waited for Leinster's decision, it would have been very late to line things up either within rugby or outside. It helped having an idea of what the landscape would be whatever the outcome of that meeting was going to be.
"Ultimately, I had opportunities to remain in rugby both within Ireland and abroad, but once the chance to take the position at Notre Dame materialised it made the decision a little easier."
Within weeks of his final training session at Belfield, Timmins' bags were packed, and he was headed for Indiana. Now, just nine months later, he is working with manufacturers of industrial chillers, investigating pharmaceutical and laboratory markets, devising strategies and getting a feel for entrepreneurship and the working world. He's also involved with an Irish Sports Wearable start-up, Output Sports, which allows him to combine both his passion for sport with the learnings gained through his Masters.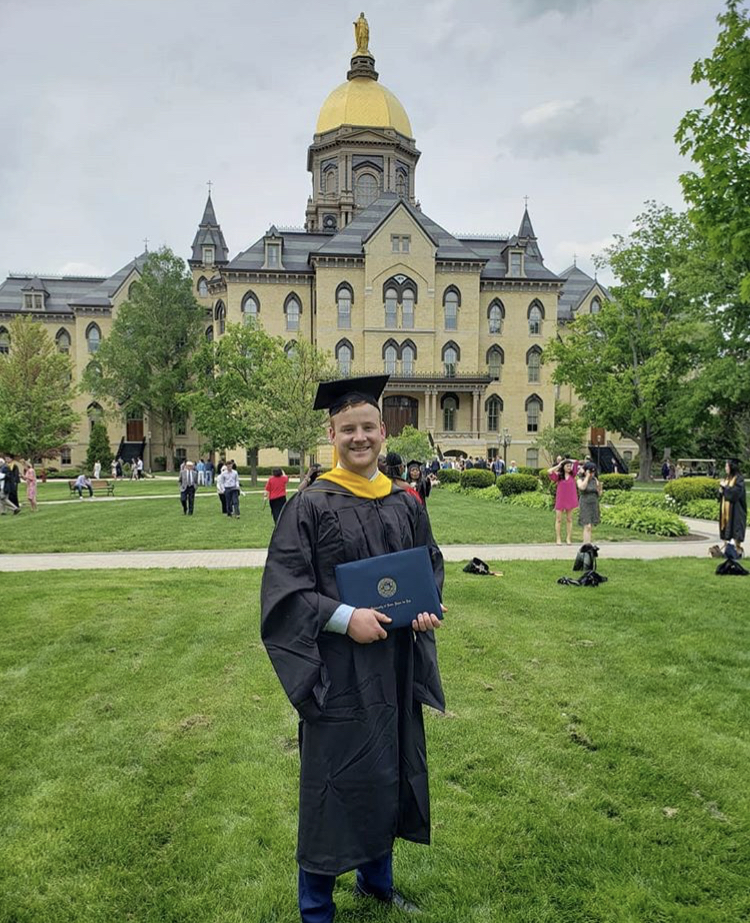 "From my experience, I think the busy nature of the course helped with my transition from the game. I was immediately thrown into an environment where I had to push myself. It was actually quite refreshing to be able to attend all of my classes, stay on top of my work and embrace the whole college side of things.
"With so much going on I didn't really have the time to think about what the lads might be doing at home and because I was so far away it didn't pop up in conversations inadvertently. Naturally enough, my mind did begin to wander back home when you know the season is kicking in.
"You miss the competitiveness and the buzz around games and that came home to me watching a few football games. But if there was a choice between pre-season or being here, I know what I'd pick every day of the week!"
Given his professional rugby background and his status as a foreign student, USA Rugby denied Timmins' application to play rugby for the university. Frustrating though it might have been, it wasn't a big issue. Rugby was not the priority when Timmins decided to leave Ireland. In any event, Notre Dame have made use of his natural aptitude for coaching while he has become a frequent visitor to the gym.
"I have a 3-year visa post-studies. I've made a commitment to myself to see that out and I already have some wheels in motion for some business plans. I want to get as much experience as I can from that time and then I'll reassess. If rugby falls into that, then so be it. I'm staying in shape.
"I had the option of playing for a team in Chicago this year, but I didn't want to spend 10 hours in my car every week. For the sake of a few months I decided to put rugby to one side and focus on my studies. There have been some major strides in rugby terms over here and I have been watching that closely. It has always been at the back of my mind that Major League Rugby could be an ideal avenue for me to pivot back into the game if I want to."
For now, Timmins seems happy to soak up the experience of life well beyond the Irish rugby bubble. He has fond memories of the game in his home country. Lining out at the RDS for Leinster, a Junior World Championship semi-final for the Irish U20s, living out a few people's boyhood dreams. But sometimes, having a lot just isn't enough…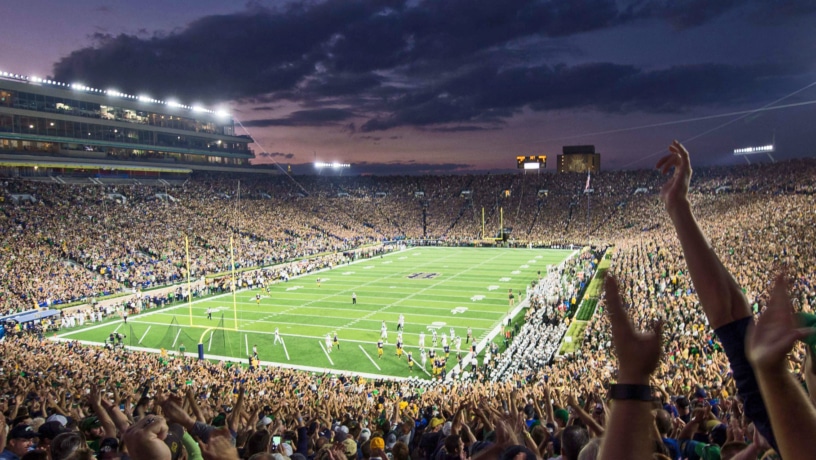 "Notre Dame were playing Michigan in their first football game of the season. There were a couple of hundred thousand people milling about with 80,000 packed into the stadium to watch 18/19/20-year olds. The scale of things in America is crazy. Everything is so big, and it put things into perspective for me.
"With the greatest respect, the second you go beyond Ireland you realise that professional rugby is just a tiny little fish in a massive pond, there's a whole other world out there.
"But on the other hand, rugby also equips you with the skills to do well in this world. It taught me the importance of work ethic, attention to detail, teamwork, humility and discipline – I'll take these values with me wherever I go."
Back to News
Latest Posts