News
A SUCCESSFUL CONVERSION
10th November 2016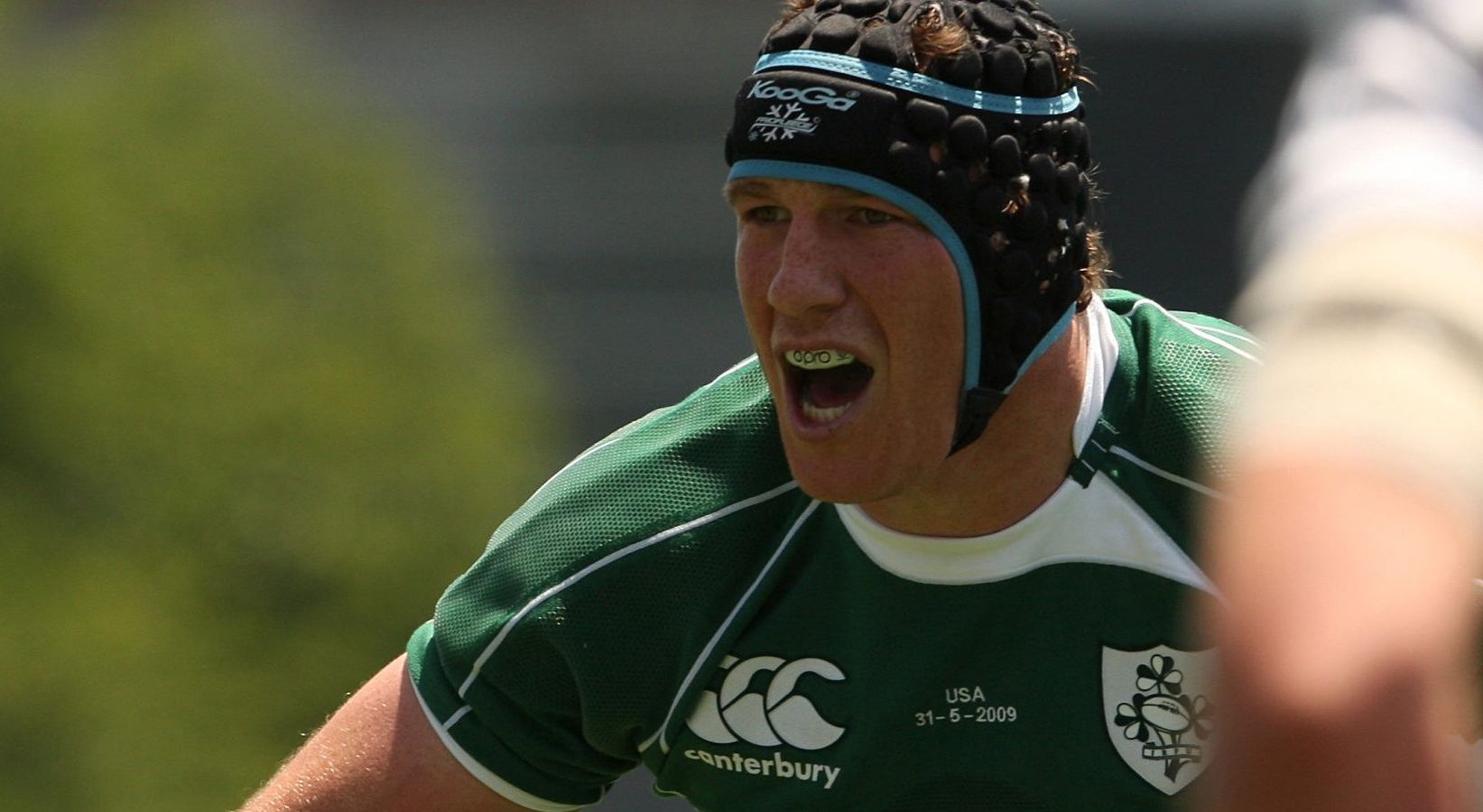 It's a far cry from being tackled by a 19-stone rugby player, but former Ireland international Bob Casey is relishing his new Dublin-based corporate role.
After 15 years in Britain playing for London Irish, captaining the team and then moving upstairs as chief executive of the club, 39-year-old Casey has packed up and moved home with his family to pursue a career in senior executive recruitment with Korn Ferry at its first Irish office.
"The time was right," the former second row says. "When I retired from playing in 2012, it was too soon to come back. The opportunities weren't here yet. Also I was building something in the UK and wanted to bridge the gap between the scrum and the boardroom."
The Maynooth native was educated at Blackrock College, like many of his peers, rooming with Leo Cullen, and went on to play for North Kildare RFC and Leinster, winning seven caps for Ireland before moving to London in 2002.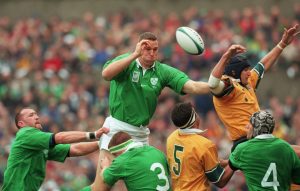 "Looking back, I would have loved more Irish caps. I never really got into my stride, but I don't regret my decision to move to the UK," he says. "The unwritten rule in rugby meant my chances of playing for Ireland were lessened by the move."
World-class players
Professional clubs across Europe offer more lucrative contracts and, recently, Simon Zebo announced his departure from Munster to pastures new in France. In return, he was axed from the Irish team and his career stalled on 35 caps.
"The door for him is firmly closed in the nation team," Casey says. "That's the way it's going now. When I was still playing, I got some opportunities with Ireland, but at the time I was also up against world-class players with Paul O'Connell and Donncha O'Callaghan, among others."
After Casey, who has a commerce degree from UCD, hung up his boots, he completed an advanced management programme at Ashridge Business School, before testing the uncharted waters of life outside the lineout by taking on a role as senior business development manager at a Powerday recycling facility. With that under his belt, it was back to London Irish to reinvigorate their rugby programme.
The implications of a hard Brexit were part of the reason for the move home in March, he says, but so was the fact that Ireland is a great place to raise children.
"My wife and I have two kids under four and another on the way. We had a great life in southwest London, but we wanted them to be schooled here and be closer to their nieces and nephews."
A lot of the diaspora who have done well abroad are coming back – "But don't blame us for the housing crisis. There's not that many of us," Casey quips.
Casey admits he got lucky finding a house and Montessori close to where his family bought a home in south Dublin.
"Now I walk into town or cycle to my Mount Street office. There's only so much Tube a 6ft 7 guy can take," he adds.
Casey has thrown himself into his role at Korn Ferry. The international executive recruitment firm has offices in 45 countries, engagement data on six million professionals and management data in 114 countries.
A good indicator of a burgeoning economy is a well-performing executive search market.
"We didn't see or hear much from executive search firms during the recession, so the fact that Korn Ferry saw opportunities in Dublin is a great thing, for sure. Good executive search firms serve a purpose. Finding the right person for the right role is time-consuming and picking the wrong person can be costly," he says.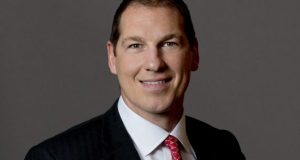 Commercial leader
Casey works as a commercial leader, operating at senior management and board level both in Ireland and internationally, recruiting chief executives, chairmen, non-executive directors and other senior executives specialising in consumer, hospitality and retail industries.
"What attracted me to the role was the fact Korn Ferry comprises three main groups under one umbrella: executive search; the Hay Group, which helps you align your organisation to its people; and Korn Ferry Futurestep, which delivers professional talent that builds up leadership," he says.
But going from being a professional player to sitting in an interview room can be tough. "As a professional sportsperson, you're pretty much told what to do in every aspect of your life. Even your days off aren't your own.
"When you stop playing, it's a weird thing. I played over 200 times for London Irish, then my career in Ireland before that. Basically, since childhood, I was told what to eat, drink, wear, what I could do at the weekends and suddenly it's over from one day to the next."
Some sportspeople go into a state of shock, as they are ill-prepared for the tumult the change can bring to their lives. "It's important to be proactive so you don't get caught off your guard," Casey says. "I laid a lot of groundwork in London to ensure I wouldn't be caught out.
"The correlation between being on the pitch and executive search is larger than you might think. I work with high-performance teams, seek out excellent leaders and have a good understanding of what makes a team successful," he adds. "It has been a very smooth transition."
So does he still play rugby in his spare time? "Ha, no I've no interest. I don't know if I'd be good enough to play professional rugby now if I were to start. The competition is so fierce these days. The standard is incredibly high across the pitch."
But that is all behind him now as he welcomes a new chapter. "I'm back and it's a really exciting time to be home."
Back to News
Latest Posts