News
A New Term
06th November 2020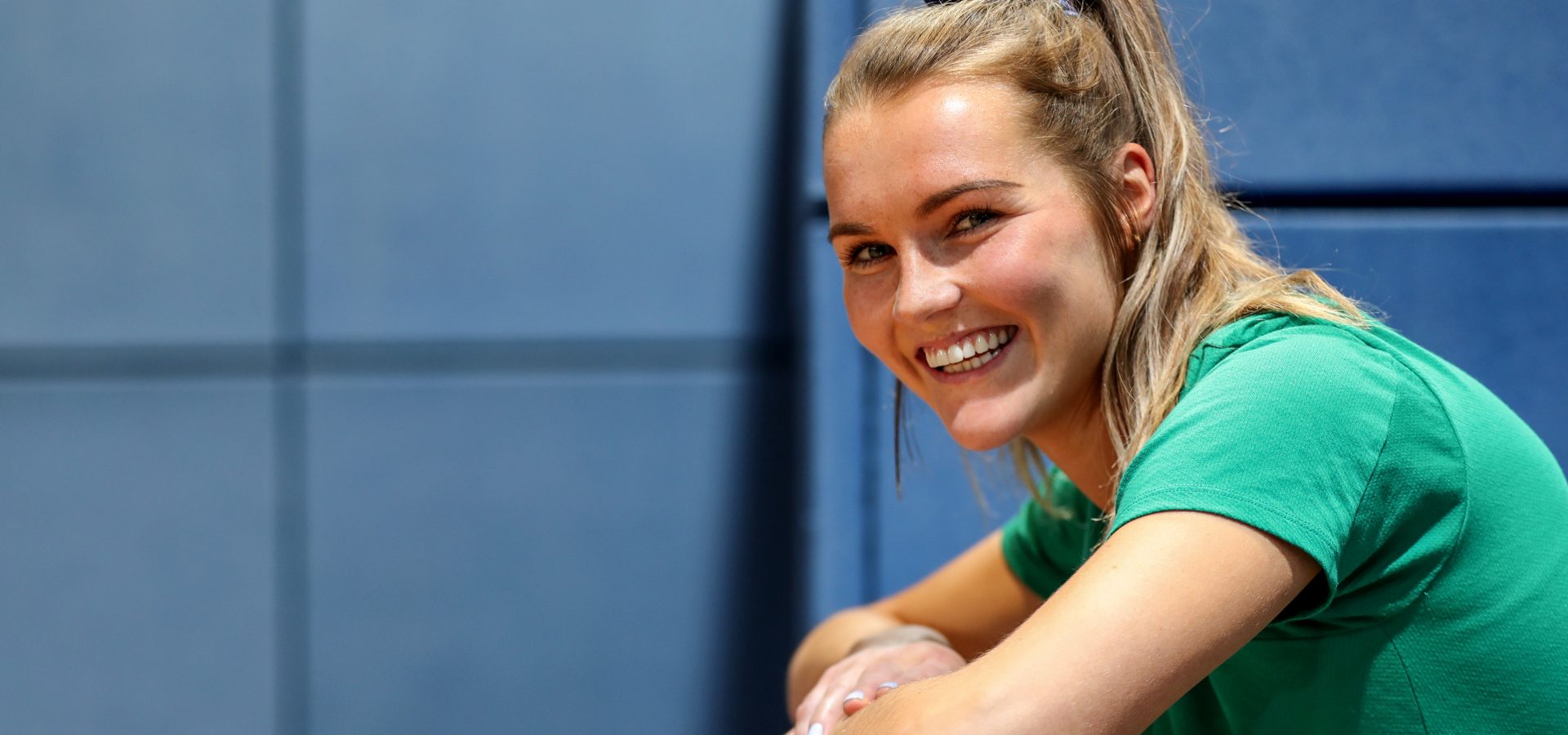 You had to spare a thought for those returning to school in September. After months at home, it might have been conceivable to many that they may never need to return at all. Alas, as per Malcom X's quote that adorns the classroom at Rugby Players Ireland HQ: "Education is our passport to the future, for tomorrow belongs to the people who prepare for it today."
A number of years ago, Aoife Doyle briefly sampled college life. Already an Irish international when she left Limerick for Dublin, it was inevitable that her focus was more likely to veer towards playbooks rather than textbooks. Now though, having given her all for the Irish Sevens, she has returned to her studies.
"I never really felt I missed out on college," Doyle admits. "I started out in St. Pat's in Drumcondra. The first few days were great but then Freshers week started and you realised you couldn't get involved. On top of that I was doing a course I didn't really want and we'd arranged to spread it across six years. That meant that any friends I'd bother to make would move on!
"All of my best friends were involved in rugby. Some were doing other bits and pieces, but for the most part we were all consumed by rugby and I couldn't see past it either. I dropped out of college. I've no regrets about it but I guess as I've gotten older, my eyes have been opened quite a bit."
Still only 25 years old, Doyle has accomplished enough to put any academic misgivings at bay. Having won a Six Nations title with a Niamh Briggs-led Ireland in 2015, she spent the next five years travelling the world as part of an evolving Irish Sevens programme. She believes many of the lessons learned therein were invaluable.
"Amee-Leigh [Murphy Crowe] and I joined the Sevens at the same time. The two of us were scared of our own shadows at that age. We were young and new to Dublin so to suddenly land into a high-performing environment was quite a change for us. In the first few days we used to cling to each other but the other girls used to split us up to force us to branch out!
"We weren't that quiet afterall. It turns out that nobody in the squad is and I'm not sure you can be. It's quite an exposed environment on and off the pitch because there aren't many involved. Everyone has to give their all so you have to be able to stand on your own two feet. I think I became a little more resilient and confident in myself because of it.
"Obviously, we did a lot of travelling and met plenty of people too. I began to really enjoy that part of it. At every destination we'd visit a school in the locality and teach them a little about rugby and where we were from. That was something I really looked forward to. It all brought me out of my shell."
Hailing from a family of teachers, it should come as no surprise that the school visits resonated with Doyle. Neither should the fact she is now embarking on teaching career at the Marino Institute of Education with help from the Goodbody Rugby Players Ireland Bursary.
It'll be another significant change of pace for the former full-time athlete who leaves a permanent job with the Drug Treatment Centre to facilitate her studies. In her capacity as Irish Women's XVs Player Development Manager, Aoife Lane acknowledged the potential difficulties that lie ahead and directed Doyle towards the Bursary application form.
"It was always my plan to go back to college. I took on a job last year primarily to see if I could survive in Dublin and support myself away from the programme. It was mainly clerical work but it was absolutely brilliant for me because I had no work experience and I needed that reality check.
"Obviously, I'm now giving up full-time work and pay to become a student. Living and working in Dublin is one thing, living and studying in Dublin is something else. My parents have been hugely supportive of me but I didn't want to turn to them and expect they foot the bill so I looked for additional help. It's a massive adjustment on many levels but the Bursary will go a long way."
Though keenly aware of the challenges to come, not least by the Covid-19 pandemic, Doyle is nevertheless happy with her lot. She continues to live with her former Sevens teammates on Lansdowne Road and plays her rugby with many of her XVs colleagues at Railway Union.
While any prospect of international rugby in 2020 has been canned with the postponement of the Women's Rugby World Cup qualifiers and the cancellation of Ireland's Six Nations fixture with France, she is prepared to bide further time for the opportunity to add to her tally of Irish caps, the first of which she earned almost six years ago.
"It's frustrating but that's the world we're living in at the moment. We put a lot of hard work in over the past few months to make sure we were ready and we only had the Italy game to show for it. It just means that we'll be even more determined to make every game in 2021 count.
"Every game is special but I'll always remember my first cap against France in Ashbourne. It really stands out because I had never been so nervous in all my life! It was freezing and the pitch was in darkness too… I think the floodlights went out about three times! I remember two of my friends came to support me and their cars got stuck parking in a field nearby. Not sure I've seen them at a game since!
"There has been so much change in terms of infrastructure," she continues. "I was lucky enough to start my first game back earlier this year against Scotland. There was a big promotional drive, RTÉ were covering it and Energia Park was packed so the atmosphere was great! It was like our own little place to share with our own fanbase. There's no comparison to the set-up a few years ago.
"The main difference for me personally though was how I was able to savour it. You have more experience and a greater understanding as an older player. Making my debut at 18 was definitely an achievement I'm proud of, but back then you think you're already a well-rounded player and know it all. Far from it.
"I realised I've learned a lot over the past few years. I want to keep that going!"
Back to News
Latest Posts