News
A Natural Leader
12th August 2019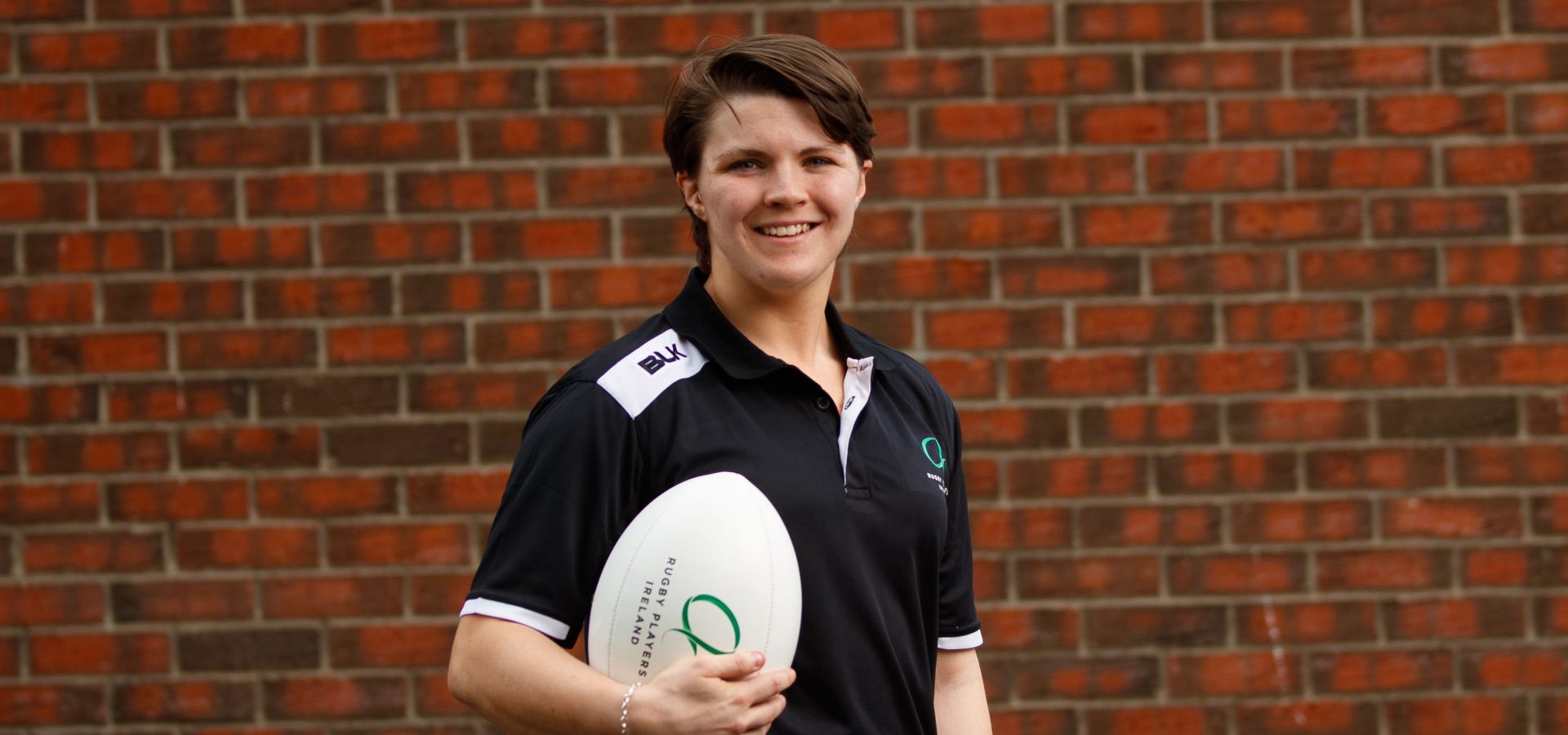 According to ancient Irish folklore, the River Maine in southern Kerry burst into life during the reign of Fíachu Labrainne when he was High King of Ireland.
As she ambled by the same waterway near her Castleisland home in the aftermath of the Six Nations earlier this year, Ciara Griffin no doubt wished that the floodgates would one day open for the Irish women's side during her captaincy.
"It was a tough campaign, that's for sure!" admits Griffin, who was voted Player of the Year by her Irish teammates at the Zurich Irish Rugby Players' Awards in May. "You go out to do a job for every match and put everything into that jersey. It didn't go the way we wanted, but every single one of my teammates played with great heart.
"Of course, it was challenging. We didn't set out to perform as we did," she adds categorically. "But we all gained valuable experience from what we went through. Every year throws up something different.
Another chapter in the Irish captain's rugby career will open this weekend, as the Women's Interprovincial Series kicks off. Munster will face Ulster at Irish Independent Park (Saturday, 15.00) as they seek to regain the trophy following Leinster's success last year. Griffin will be taking plenty of learnings into the new campaign.
"Personally, I've started to read the game a little better. It gets a little harder as you get older: the hits, the carries, getting up and going again. But I don't need to hit every ruck or get stuck into anything that moves. My energies can be better used elsewhere. I can read that now."
"I have so much more to learn though. You're never the complete player and if you begin to think you are, you're in trouble. I can't wait to learn more and keep developing. It's something that I love about playing rugby."
There is no doubting Griffin's passion on the field. Neither can it be questioned off it. A member of the Executive Board at Rugby Players Ireland, Griffin brings an extensive skillset to her representative position. A teacher by day, Griffin is a part-time farmer while she has also set about establishing a Strength & Conditioning business.
"I'm a very dedicated person," Griffin says. "I keep going until I get the result that I want. It's a work-ethic that has been instilled in me since I was young. I hope to apply myself in the same way on the Board. I think it's important that everyone has a voice so that if any issues are to arise, we can solve them as best we can both for those involved and for the game going forward."
Since her interest was first piqued as a 14-year-old in Ballymac, Griffin has seen the women's game grow considerably in Ireland. Now, girls across the country not only have aspirations to play the game, but to do so at the highest level. This was something Griffin first realised in the 2016 Six Nations. Less than two years later, Adam Griggs looked to 'Junior' following a disappointing World Cup.
"I think that my ability to lead is something that I've always had, without really realising it. I would put it down to my farming background. From a young age you are given responsibilities on the farm and have to throw your hand to different jobs. You bring that with you in life – I'm not afraid to take on a role.
"I don't think about it too much on the field, it's just the way I play. You're not going to expect somebody to put their head in a ruck if you won't do it first. The same applies to the Executive Board: if I'm not going to do it, then why should I expect someone else to?"
Griffin's relationship with Rugby Players Ireland has developed considerably over the past 12 months. Earlier this season, she was named as a recipient of the Goodbody Personal Development Bursary which is to aid the development and progression of her off-field career. Despite being based beyond the usual rugby hubs, she has been able to avail of the plentiful services on offer.
"To be honest, I didn't really know where Rugby Players Ireland sat in terms of my own requirements. But from my experiences and the vantage point I have now, I can see all that is going on behind the scenes. They have given me advice on a number of different issues, there are endless opportunities and supports.
"Now that we are being assimilated into Rugby Players Ireland more and more, less worries come to the fore. In the past, if an issue came to light from a players' perspective, a group of senior players would sit around and try to think of what to do. It can take away from your performance because these things can weigh heavily on you. Now we can go to Simon and his team, share our concerns and put the appropriate steps in place.
"I hope to take some of my own learnings from it too!" Griffin confesses. "There are some big hitters on the Board. You have Peter O'Mahony in there, Rob Kearney, Jonny Sexton and now Ciara Griffin! They have years of experience and so it will be useful to get a player perspective on things they might have already come up against. I'm looking forward to what lies ahead!"
Back to News
Latest Posts