News
A Family Rollercoaster
14th January 2020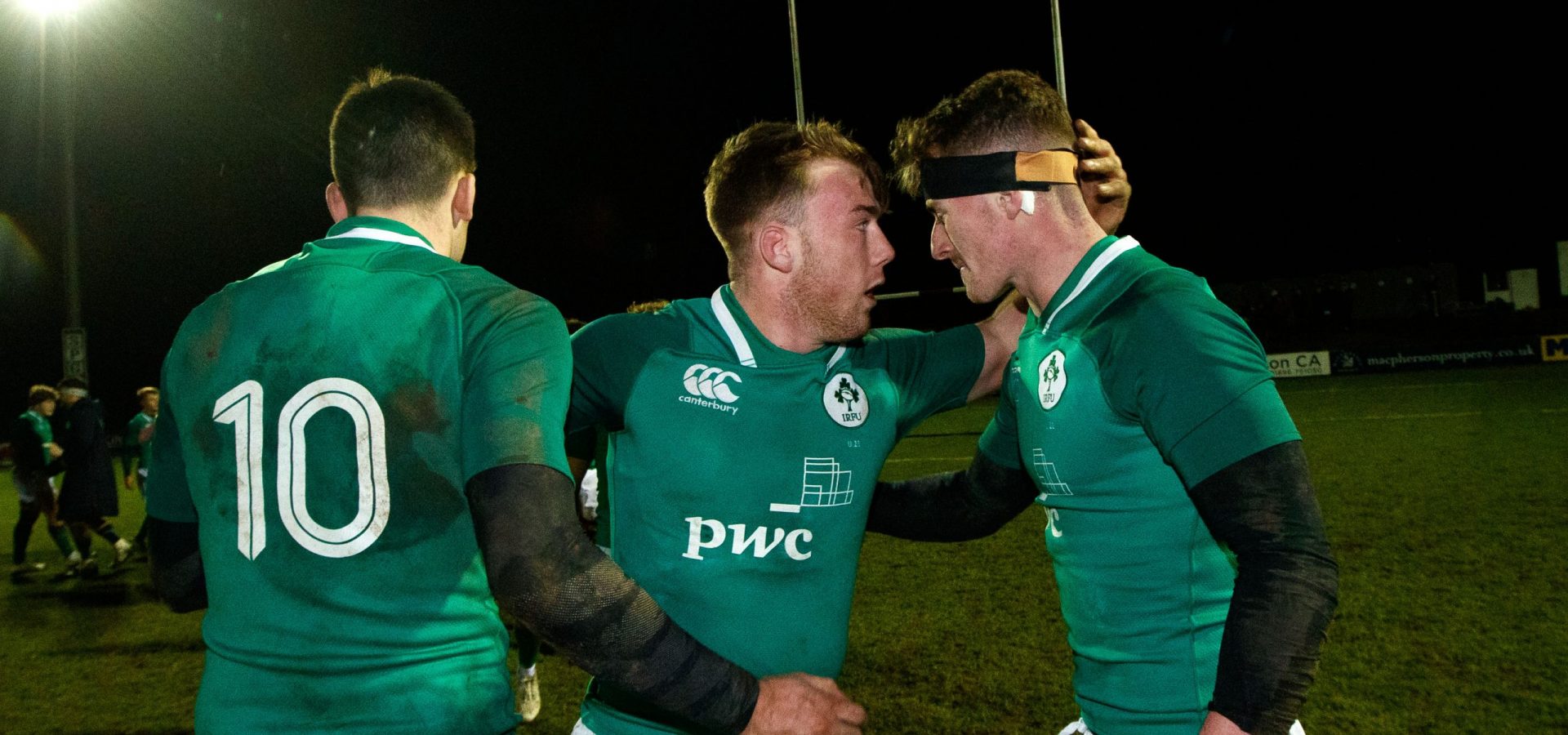 With peaks of joy and valleys of heartache, life is a roller coaster ride, the rise and fall of which defines our journey, that's both scary and exciting at the same time.
If that's the case, the Hawkshaw household must resemble something of a theme park.
2019 began on a spectacular high. In January, David was named as captain of the Irish U20s for the forthcoming international season. Not long afterwards, Sarah made her debut for the Irish women's hockey team against Chile.
In early spring however, all eyes became oval-shaped as they tracked on the Six Nations. Following victories over England, Scotland and Italy, Ireland were in pole position to win their first Championship since Rhys Ruddock's class of 2010.
While Ireland built up a head of steam, David was flourishing in the leadership role bestowed upon him by U20s coach Noel McNamara. However, as the Leinster academy player set his sights on a championship defining clash with France, his season came crumbling down in excruciating fashion.
"You hit rock bottom from a sporting perspective," Hawkshaw says of the ACL injury that precluded him from leading his country down the final straight. "One minute you're preparing for the biggest game of your career, the next all can think of is operating tables, rehab and months on the sidelines.
"It took me a while to get my head around it."
Despite the injury, McNamara was insistent that his captain remain part of his plans. While surgery meant he could not be in Cork for the crucial win over France, he accompanied the squad to Wales. Though an undoubtedly disappointing time on a personal level, Hawkshaw reflects on the experience with impressive maturity.
"It was tough at first because you don't know how much you want to be involved. You almost think you're in the way as the lads are togging out and getting ready to go and win a Grand Slam.
"But even from my crutches, Noel knew that I could bring something to the table. That has been key for me throughout the past few months – controlling what I can. If I spent all my time worrying about what I was unable to influence, then the things I could still make an impact on would be affected.
"Looking back, it was great to be there on the night we won the Grand Slam. It takes time, but you learn to appreciate that you were very much part of the journey. It was a special time and something I hold onto."
After a difficult few months, things began to come full circle for the Hawkshaw clan. In November, Sarah was part of the Irish women's hockey team that defeated Canada in Energia Park to secure qualification for Tokyo 2020.
"I don't think I've ever experienced such an intense atmosphere at a game," her brother surmises. "I don't think I've ever been soaked as much in my life either, but it was all worth it to be there.
"Sarah has been away for the past few years on a sports scholarship at the University of Massachusetts. So, it was only when she came back and began to get involved in the Irish set-up that we could even begin to appreciate what has gone into the sport in Ireland, especially in the time she has been away.
"Some of those girls have been there for over a decade, hoping that one day they'd make it to the Olympics. Shirley McCay collected her 300th cap for Ireland on the night. She made her debut back in 2007 or something! Imagine all the work that went into that win!"
It was a memorable night for the family. Steeped in sporting heritage, it should come as no surprise that it had come to this point. Both Hawkshaw parents boast strong sporting backgrounds, indeed Anne is a former international badminton player. The genes were duly passed on. Growing up, Sarah and David also played GAA in various codes for Dublin while brothers James and Daniel are involved with Clontarf's 1st XV and Belvedere College's SCT respectively.
"Sport is important to everyone in the house. Aside from the badminton my mother was also keen on camogie, so practically as soon as we could get our feet underneath us she had us running around in helmets to get used to them!
"It's great that we all have a mutual interest and love of sport. When you have the good days, like Sarah's, you want to share the moment with those closest to you. But on the bad days too, after an injury or a loss, it's the same people you want around you. They are a huge motivating factor for me to get back playing and are the reason why I play at all."
As they grow older and the memories of kicking lumps out of each other in the garden fade a little further, their sporting paths have taken different turns. But from time to time, they'll share notes and latch onto new insights. That said, in the lead up to the crunch qualifier against Canada, David gave his sister a wide berth.
"The last thing she needed was me in her ear!" the young centre says. "She's the one with senior caps so she's obviously doing something right. Of course, if we're chatting away and she asks, I'll offer something. But as for motivational conversations, I know where she'd tell me to go…"
As a beneficiary of Leinster's much envied rehabilitation programme, Hawkshaw has plenty to offer in the physiology regard. His recovery has been stepping up of late. He's back out running and enjoying the fresh air once again. However, it is a slow process. Guided by Darragh Curley, Hawkshaw is on track, but it's much too soon to be distracted by return dates just yet.
"Darragh has me thinking in the shorter term. That's the way it has been right the way through. I have testing sessions every few weeks, so I put everything into them. If you think any longer, you end up getting frustrated and annoyed.
"Leinster work hard to keep you involved. I pop my head into meetings to make sure I'm clued in. It was also nice during the World Cup when the senior and academy lads were in the gym together to make up for the numbers away in Japan. It was a nice opportunity to get to know some of the older lads who I'm not meeting out on the pitch.
"The big thing for me is seeing the likes of Michael Milne and Harry Byrne kicking on, getting their senior debuts. It shows that we can do it. I want to be in their shoes, so I'm putting everything in to make sure that one day I will be."
The rollercoaster is set to continue!
Back to News
Latest Posts