News
A Band of Barbarians
06th January 2020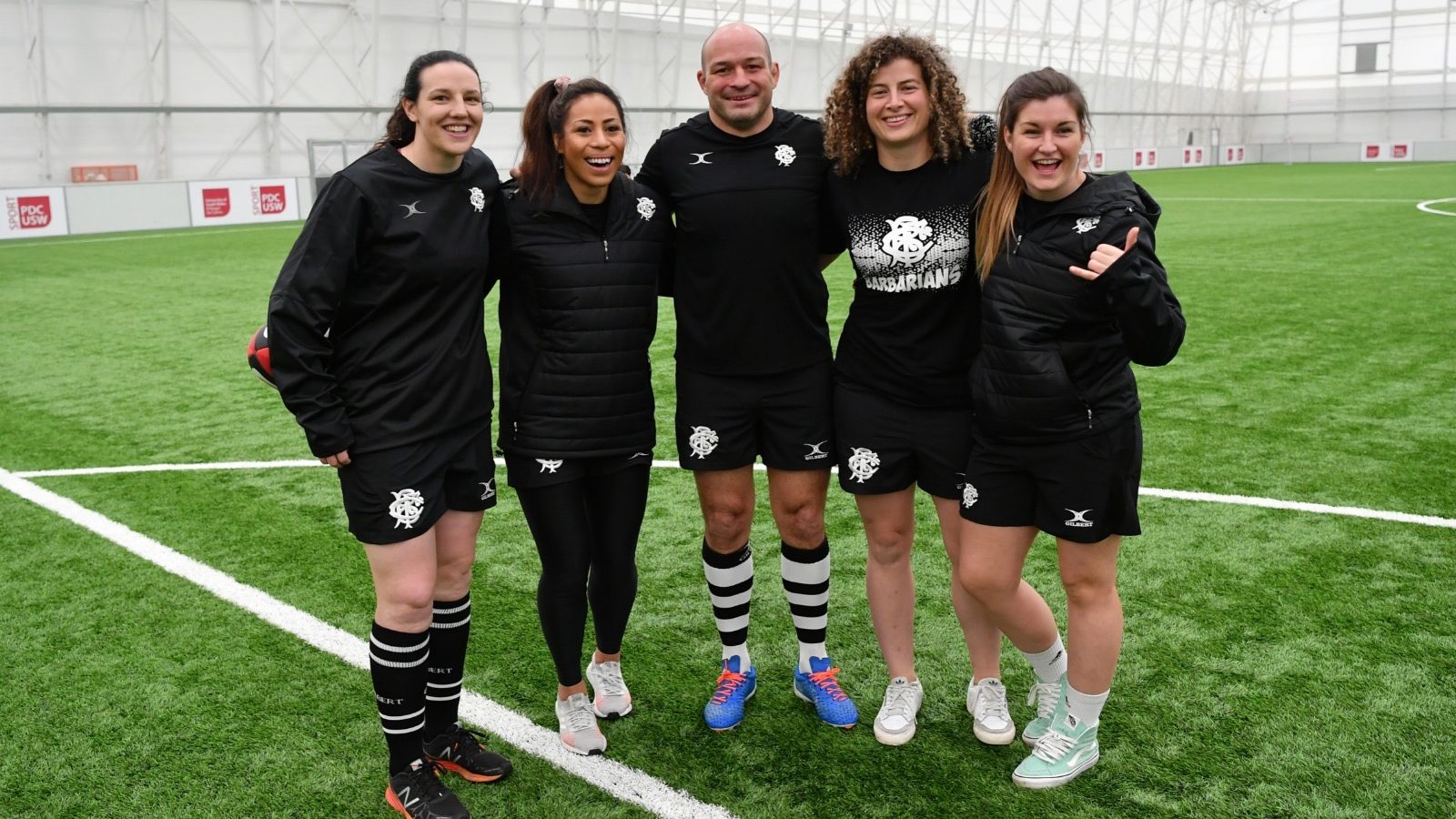 As those less familiar with the women's game trawled through the squad list for the Barbarians clash with Wales before Christmas, they will have immediately noted the presence of an Irish contingent. Solid Irish names like Fitzpatrick and Murphy featured, while Sene Naoupu of the Galway Naoupu's did too.
Caplice was a new name on the list.
"My dad is a historian, so he's done a bit of research on the name," Anna Caplice informs us. "You'd be surprised but there's actually a few Caplices about the place, or so I'm told. I never come across them. We thought it came with the Normans, although that's pretty long ago so even if it did, we can't really say we're that close to them anymore!
"I wondered about it myself so I did a DNA test a while ago and I was really excited to see a bit of a diverse return. It came back with less than 1% British, less than 1% Scandinavian and 98% Irish. So I guess I'm just a plain old Irish girl – there'll be no getting rid of me!"
While she may be a plain little Irish girl, Caplice has certainly spread her wings in recent years. Now living in London, the Mallow-born flanker plays her rugby with Harlequins while working with the famous club's Foundation. Although happy to return home for Irish camps and fixtures, it seems her future lies in the Borough of Richmond.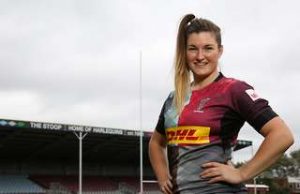 "I came over here first in 2013 to do a postgrad in teaching. I was a languages teacher – French, German, Spanish. After a few years at home for the World Cup, I came back last season. I've put the teaching to one side now, but I still touch upon those experiences in my coaching. I think I've found my true calling though. I see myself sticking around for a while."
Aside from her good work in using the Harlequin network and brand to help change lives and enable those in the community to fulfil their potential, Caplice has also been making waves on the pitch. Recently she was invited to play with the famed Barbarians as they took on the Welsh at the Principality Stadium.
"It was just incredible. Coming back into work, everyone has been asking me about it and I've so few words to describe it. They were an amazing group of people and then to play with them in the Millennium Stadium – where I've seen Munster win two Heineken Cups and Ireland in the World Cup – it was a dream!
"It was funny because when I got back home, I noticed that the What's App group went quiet for a while. You began to realise that a lot of the group had to travel the world to get home. It's nice to know I've got a new network of friends in every corner of the Earth now!"
It would seem that Caplice does not need much help in the art of making friends. A bundle of energy, she generally seems to be at the heart of any antics. Indeed, while the American girls shared their Thanksgiving traditions with the group, Caplice responded by leading her Irish pals in a performance of the 'Siege of Ennis'. Albeit with a little less refinement.
"It's a very special time. You know that the group will never be together again. It's refreshing because nobody is on their phones, everyone tries to make the most of their time with each other. For example, in Irish camp I'm happy enough to take a bit of time for myself. I can see them when I want! But with the BaaBaas everyone embraces every second."
The Barbarians retain a special place in rugby. Remaining true to their ethos throughout their 129-year history, they continue to play free-flowing, attacking rugby on the field while taking conviviality as far as it will go afterwards. However, for Caplice, it was an opportunity for to enjoy a week entirely dedicated to the sport.
"The social media puts a funny slant on it. Everything is in jest! We actually had quite a few sessions. We didn't need any conditioning, so we focussed on getting used to the people around us and playing heads up rugby. It was fun, but it was full-on! When they're putting together a squad it's both player and person led. You need to be prepared to give of yourself away from the rugby, but you also need to be a bloody good player.
"Of course, if you want to enjoy yourself you can fire ahead. But you have to accept that you're going to make your body suffer. As long as you train, it's done to the best of your ability and with a smile on your face, all is good!"
Amidst the novelty of putting on the black and white strip, the teacher turned student. With players from ten different countries represented in the group, there were many insights and learnings to be shared. But above all, she was reminded that win, lose, or draw – rugby is meant to be fun.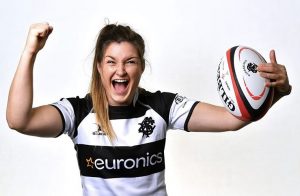 "It was nice to remember why I fell in love with the game in the first place. It reminded me why I play the game, why I take so much pride in representing my country. I really enjoyed being able to express myself.
"For instance, there is a lot of emphasis placed on organisation and structure these days. Obviously, structure is important, but it's easy to get caught up in it. We're all good footballers and here on merit, only we tend to forget it. It's something we need to check in on more regularly.
"With the Barbarians, everyone was encouraged to express themselves, whether in the tackle or in open field and running into open spaces. When the shackles are off, every individual has a different way of being expressive. Of course, there is a balance to find, but if you can pull on all those individual traits you create a good team!
"When I get back with the Irish girls, it's something I'm going to emphasise. Everyone has something to bring, so we shouldn't be afraid to bring it!"
Back to News
Latest Posts