News
A Flood of Focus
18th January 2023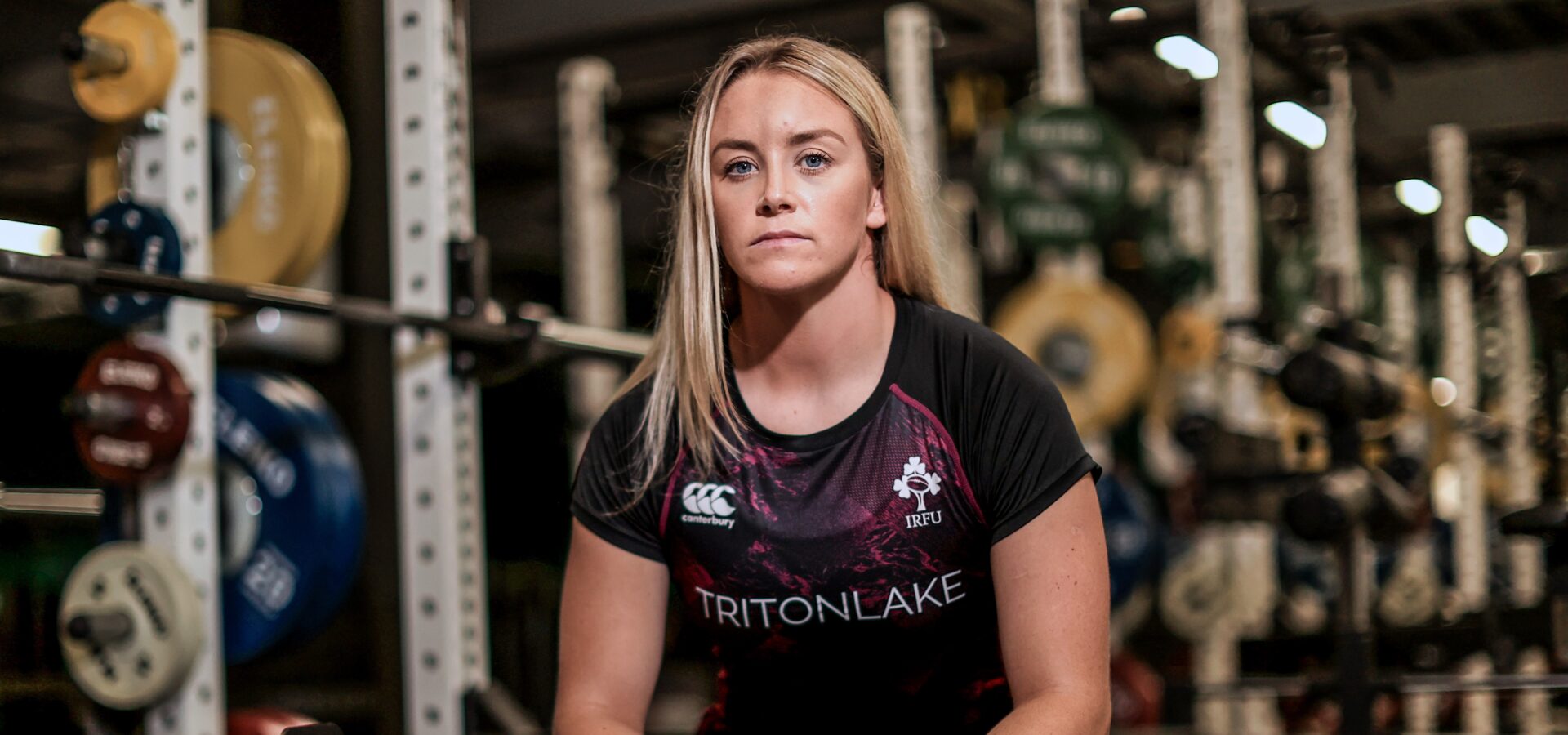 Not many of us can claim to have visited Dubai, Cape Town and Hamilton in New Zealand over recent weeks. For Stacey Flood, all represent familiar territories. In her eighth season travelling the world with the Irish Sevens, the Dubliner continues to relish the challenge with the same determination that might have been expected on her first outing for her country.
"I'm one of the crusty dusties," she informs us. "[Amee-] Leigh [Murphy Crowe], Lucy [Mulhall] and I have been around the block a few times at this stage and that's what the young ones call us. I'm their Auntie Stacey."
The youngest of six children, it's certainly a new type of role for Flood. First capped by the Sevens in 2015, for years the talented Clanna Gael Fontenoy footballer had been accustomed to assuming the mantle of plucky youngster in any squad of which she was a part (not to mention the RPI Tag Rugby team), but now others are turning to her to lead the way.
"I'm not sure the younger crew take much guidance from me…" she says, throwing her eyes to the heavens. "Lucy is the real motivator but I'm happy to help where I can. Use my experience.
"In fairness, we're probably taking more from them," she continues. "The new girls that have come into the squad have brought great energy to the set-up. I think that became really important to our identity last season. There's quite a mix of people in there now which also demonstrates how the programme is growing.
"I mean, you have someone like Erin King who is the maddest person I know. You can't help but bounce off her enthusiasm. Then there's Béibhinn [Parsons] who is an unbelievable athlete and will only get better learning from the likes of Leigh who is the best at what she does. It's a good generational mix and even though only a few years separate us, there are more differences than you'd think!
"It's hard to explain but it all just clicks. The young ones make you feel their age and you start living your best life again! It's great fun and feels very fresh. We enjoy each other's company and want to work for each other. It's not just a team, it's a friendship group.
"As fun as Sevens sounds, it can be a very challenging commitment at times so the group that surrounds you becomes very important."
Now a multiple medallist on the World Series stage, Flood is proud of how the team has progressed over the past year. Silver in Seville 12 months ago was followed by bronze in Canada, consolidating their status on the Series. While the squad has benefitted from the influx of talent, the dual player also believes that the new-found perspectives of the group's elders have played their part.
"It's not a popular opinion but I believe that the pandemic did a lot of people a favour. Like, I had a great lockdown experience. Obviously, I was conscious of what was happening but on a personal level it felt like the first time since I joined the Sevens programme at 18 that I got a total break.
"I enjoyed having that time at home to revaluate things like my values and priorities. I got to figure out who I am a bit more, think about what I want to do with my career. It opened my eyes to the realities of the world and that one day I want to be able to pay a mortgage and all the things that go with it.
"Don't get me wrong, I was delighted to get back training and call myself a professional rugby player again. Rugby remains of huge importance to me, but life isn't supposed to end when it's over. Covid-19 took it away from us in an instant and that can happen at any time in our careers. I've learned to savour it while I'm still in there."
It's also a year since Flood first started working with Deep Pool Financial Solutions. A chance introduction through the game has led to her enjoying a new lease of life off the pitch in her Sales Development role. Her confident and chatty demeanour certainly lend themselves to the position, traits that she believes have been well honed on her extensive travels.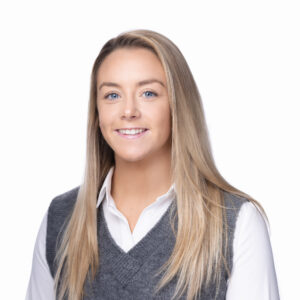 However, despite a series of influential displays on the XVs stage to go along with her Sevens medal haul, Flood doesn't necessarily believe that a woman's rugby profile yet has the power to open doors to new clients. Instead, she is proud of how her value to Deep Pool has been established on merit.
"It was my first proper job but I wasn't that scared," she reveals. "I'm the kind of person who goes with the flow, goes with what's going. It's a bit like how I play the game. I jumped in and hoped people would like me and that I'd be good at whatever jobs they gave me. It has worked out really well.
"I really appreciate the value that they [Deep Pool] see in me. They see me as a high performer: an individual who is focused, resilient and motivated. If you're in elite sport you're bound to have those attributes, otherwise you won't survive. It's great when people see all the things you can do as opposed to the things you can't.
"At the same time I think it's important to tack it [rugby] onto my professional identity," she continues. "My role is about building relationships. Rugby is very important to me as a person so I don't see why I should shy away from it. I don't feel it takes from my work. If anything it adds key competencies to my skillset."
Recently Flood was one of several players to be offered revised terms by the IRFU, meaning there will be further demands placed upon on her time going forward. However, such has been her application to her desk job that Deep Pool are keen to keep her involved, enabling her to work to her own schedule where possible.
"Some people might think it is a lot to take on but it's something we've all been used to," the technology management graduate says. "A lot of the girls are studying and a lot of the older crew are holding down jobs. If you are infatuating on one thing, you can become obsessive and that ultimately goes against the nature of Sevens rugby and enjoying the game for what it is.
"It's about striking the right balance. When you take a break and switch focus, you start looking forward to getting back out onto the pitch again. That enthusiasm means you'll perform better at training and in turn that brings about the results we're after on the World Series.
"My hope is to push onto the next level now with both Ireland and Deep Pool. For me, they both go hand in hand. You get out of it what you put in.
"Focus on what you can do, not what you can't."
Back to News
Latest Posts