News
'Players are Humans like Everyone Else'
03rd November 2021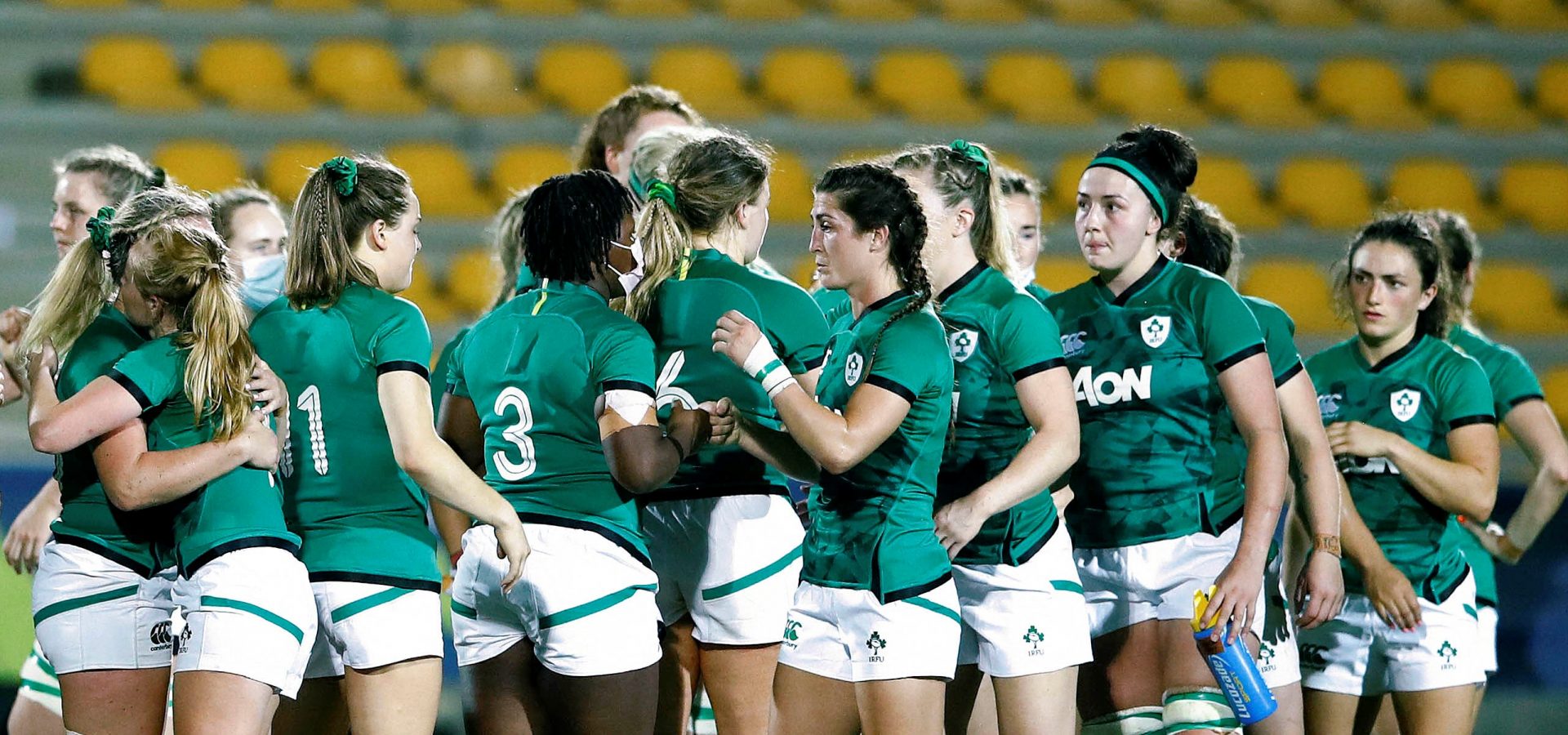 Meet Mark Smyth, Clinical Lead for Rugby Players Ireland's Mental Wellbeing Service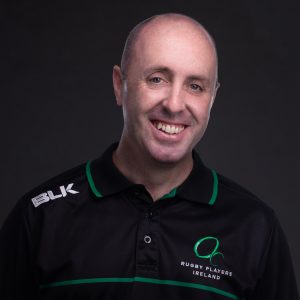 I had been aware of Rugby Players Ireland as a keen rugby fan but I first came into contact with the organisation through Dr Ella McCabe who was a Clinical Psychologist and managed the Mental Wellbeing Service. I was previously the President of the Psychological Society of Ireland and had come to know Ella quite well. She asked me to cover on a few occasions and when she ultimately left the post, Rugby Players Ireland asked if I would be happy to continue in the role and over two and a half years later I'm still here!
Initially I wasn't sure what to expect from the role. There was some anxiety from my own perspective as I also had my own practice and other roles to manage. I was a little unsure if I might be overwhelmed by the workload. In the beginning it was somewhat slow but over the past 18 months and through the lockdowns there has been an increased awareness of the Mental Wellbeing Service and the available supports. I feel a major factor in that uptake has been Rugby Players Ireland members speaking to each other quite openly about their experience of the service. That is hugely impressive role modelling by a lot of players across the different teams and as a result more people have been accessing the service for early intervention which is key.
While Tackle Your Feelings has done great work to reduce mental health stigma in the general public, there has nevertheless remained a belief amongst the players that because they are in a privileged position, they believe that they shouldn't feel the way they're feeling. As far as they're concerned, they are provincial players or national players and so someone in their situation shouldn't ever struggle with their emotions. Therefore, the most important piece of this service is reminding squads that there is no threshold to seek support. Players are humans like everyone else. Emotions will impact them irrespective of their job.
It's the same with the injuries they seek out a physio for. Just like having a sore muscle, if there is something impacting on your wellbeing, notice it, get some help and we can get to it before it develops into something more significant. When we get to the issue early enough we can manage most situations. Some scenarios will need more support than a primary care intervention and we can liaise with those supports too. The main thing is not to feel they shouldn't need to access the service because they are professional rugby players, it's a service for them irrespective of what reasons are a source of stress for them.
As there is no minimum threshold for accessing the Wellbeing Service it means that anything that impacts on a player's wellbeing, whether it's linked to the field or not, can come through the service. To be honest, it's almost impossible to differentiate anyway. It doesn't matter whether they are having issues with their relationships, stress, anxiety, mood or anything that is preoccupying their mind and making their day a little more challenging.
We have screening calls which are designed to help us to identify the best fit in terms of supports that particular player needs. They'll be speaking to me on that first call and I'll always assure them that they have made the right decision in seeking support and no matter what they're going through it's relevant, important and worthy of support.
Traditionally, encrypted referrals will come through their PDM but the service can also be contacted via email or through the number provided by Sporting Chance in the UK. Once I receive the referral, I will contact the player to arrange a call via zoom, phone or in person – whatever suits them best. Generally, it's a short conversation to get an understanding of the challenges they are experiencing and to identify where the best source of support would be for them. We have a network of counsellors and psychologists based across the country and I will seek to identify the best fit for that player. I'll draw up a short encrypted report to summarise their particular difficulties and a recommendation for where they can access the support.
In my experience, pressure of expectations and anxiety would probably be the most common issues that players report. As part of their role as a professional rugby player they are expected to achieve to a really, really high standard and there is a constant pursuit of excellence. Sometimes a player brings those standards and expectations of perfection into other aspects of their day to day lives or into their relationships. That can be extremely difficult to achieve.
More recently, players have also got a little tired of talking about rugby all the time. It's a difficult balance because it's also their job but when they're in their bubbles they're not socialising with family and friends where conversations diversify. Many also live with their teammates, so they go to their job to play and train together before going home together too so there's no escape or respite! Of late, players are looking for places to go so that they don't have to think or talk about rugby. They need to switch off.
"We know that a moderate level of anxiety increases performance. So no anxiety – poor performance, really high anxiety – poor performance.

"So it's about taking it and embracing it."

Breakdown: Ireland's Mental Health Battle.

Tonight at 11pm on Virgin Media One. pic.twitter.com/gNzGom9WMK

— Virgin Media Sport (@VMSportIE) October 13, 2021
Living with teammates does have its advantages though. Opening up and feeling a little vulnerable to your emotions can be a difficult task but one that is absolutely necessary. Players might feel comfortable opening up to those closest to them and they in turn encourage that player to seek out help but ultimately the person needs to make that first step. They have to take ownership and make that decision to allow themselves to be vulnerable. The biggest role teammates have is being open about their experience and sharing of access in positive terms which has helped to break down barriers and preconceptions about accessing support.
Thankfully that tide has been changing. Through initiatives like Tackle Your Feelings players have been happy to share their stories that have had an impact in the public sphere too. They recognise that they are role models and that they be a source of inspiration for people to open up, to notice their feelings and to move towards them and tackle them. There have been some great ambassadors in there who have been willing to help the wider community but all players can help a little closer to home. Talking about your feelings is not a weakness.
In my 19 years as a practicing psychologist I've worked with athletes from a variety of sports through my private practice and other avenues. What I've noticed within rugby is the bond and sense of collegiality and support that exists within the sport tends to be stronger than a lot of other disciplines. There is a definite collegiality between teammates and opponents on and off the field. Encouraging others to seek out help is the ultimate respect.
Back to News
Latest Posts