News
Tipp for the Top!
27th April 2020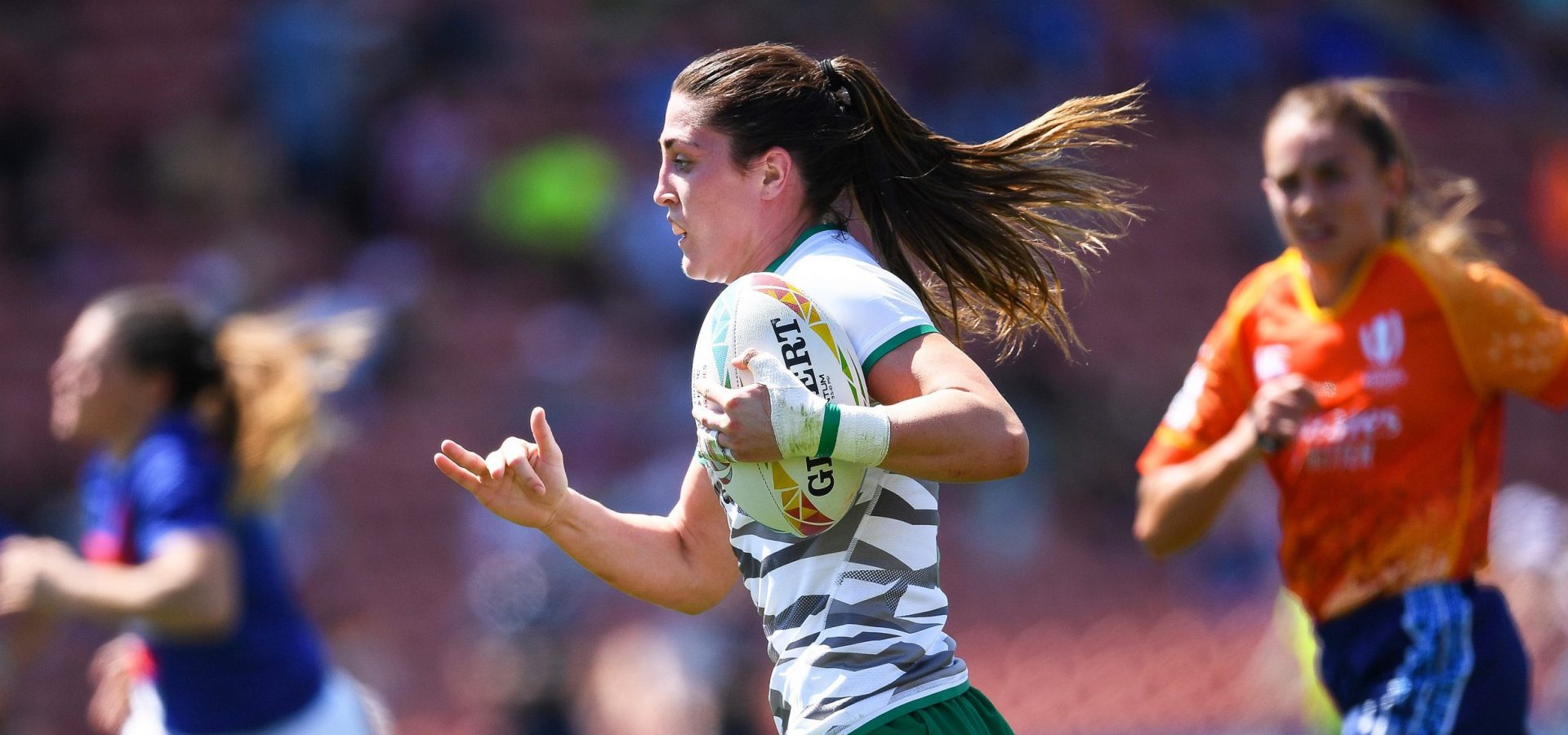 Amee-Leigh Murphy Crowe probably struggles for space to house her individual accolades. Rugby Players Ireland's Women's Sevens Player of the Year in 2016, 2017 and 2019 deservedly added international accolades to her cabinet of domestic awards last year.
But despite being named in the World Rugby Sevens Dream Team having topped the try scoring charts on the world series last year, Murphy Crowe took just as much pride in being named the South East Sports Star of the Year in January.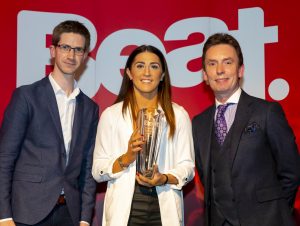 "To be recognised locally was massive for me," she acknowledges. "I appreciate that not many people know much about Sevens rugby, particularly in my part of the world. So, it was significant that it was registering on the local radar.
"To be honest, I went down there just looking forward to a nice night out because I don't get many of them! The Tipperary hurlers were also nominated for the award and like most people I genuinely thought 'c'mon, they've just gone and won an All-Ireland!' This is hurling country afterall!
"It really took me aback how much they were aware of my own story and the history of the team and the influence they felt I was having on young girls in the region. When you're going about your rugby sometimes you don't realise that there are people looking in and taking an interest in you."
The way 2020 is panning out, Murphy Crowe is aware that there might not be much of a season to celebrate when the next awards ceremony comes around. The Irish try machine is making the most of the downtime at the moment and ensuring sure that it doesn't go to waste.
"It's been ok actually but I'm sure it'll get harder the longer this continues," she appreciates. "We were due to have a few training camps which I suppose is bound to impact on the development of the team. Above all you miss the pure fun of playing matches and just seeing the girls.
"It's going to be a test for us as a team but strangely enough it might bring us together in a way we might not have realised. We have to trust that everyone is taking their own individual responsibility, and they are. We speak a lot about the extra 1% and those little wins will be huge in the greater scheme of things once we come out of this situation."
While some will study match footage and others will rehab niggles, the Tipperary woman is availing of the fresh country air as she works her way through the programmes set out by management back at Abbotstown. This has been further complimented by her learnings from her course at Setanta College.
"I think it puts me at a great advantage," she says of her studies in Strength & Conditioning at the Thurles facility. "For someone from a sporting career, you come armed with a lot of knowledge already. As a result, I think there is a greater appreciation for the content and the study materials. When you're in the gym, you have a better understanding the body – how it works, the importance of rest and recovery.
"As I've said, everyone looks for that additional 1% so while I'm in the course I'm trying to soak up everything I can. The same goes for when I'm at HQ and working with our S&C coaches and physios. Not many people can go into that world on the back of career in professional sport where you are thinking along these lines every day."
"Yeah she has the speed but she has the passing, she has the game play, she has the communication…"@IrishRugby's Amee-Leigh Murphy Crowe is box office. She's your @HSBC_Sport one to watch at the #Dubai7s #HSBC7s pic.twitter.com/BHOPQMymhJ

— World Rugby Sevens (@WorldRugby7s) December 2, 2019
Despite making her Irish debut six years ago in Guangzhou, Murphy Crowe has just turned 26 (yesterday, incidentally). Naturally, she hopes her life beyond the game doesn't have to take off for some time. Nevertheless, she is grateful to have something to turn her attention to so that her rugby doesn't became all consuming.
"I haven't quite decided what the future holds," she admits, acknowledging that Dr Vincent O'Flaherty has been helping her to look at her options. "I may continue my education but if something crosses my path before then I will have to consider it. For now, Sevens rugby is my main focus."
Her commitment over the years cannot be questioned. Last year was an extraordinary one by any standards. While this season may never be realised on the same scale, it is unique in its own way.
"It was a surreal year for me personally" she reflects. "A few awards came my way alright, but I always take a step back and recognise that they don't come off the back of my work. The girls and the backroom staff are the ones who have manoeuvred me into this position. A lot of work goes into me scoring tries! What I cherish the most is what the team can do for me. What I give back is something their work enables.
"Unfortunately, we don't know what's on the horizon as everything changes so quickly at the moment. Hopefully when the restrictions lift we'll all be hitting the ground running again! I'm looking forward to it!"
Back to News
Latest Posts