News
INTO THE EAST
12th October 2018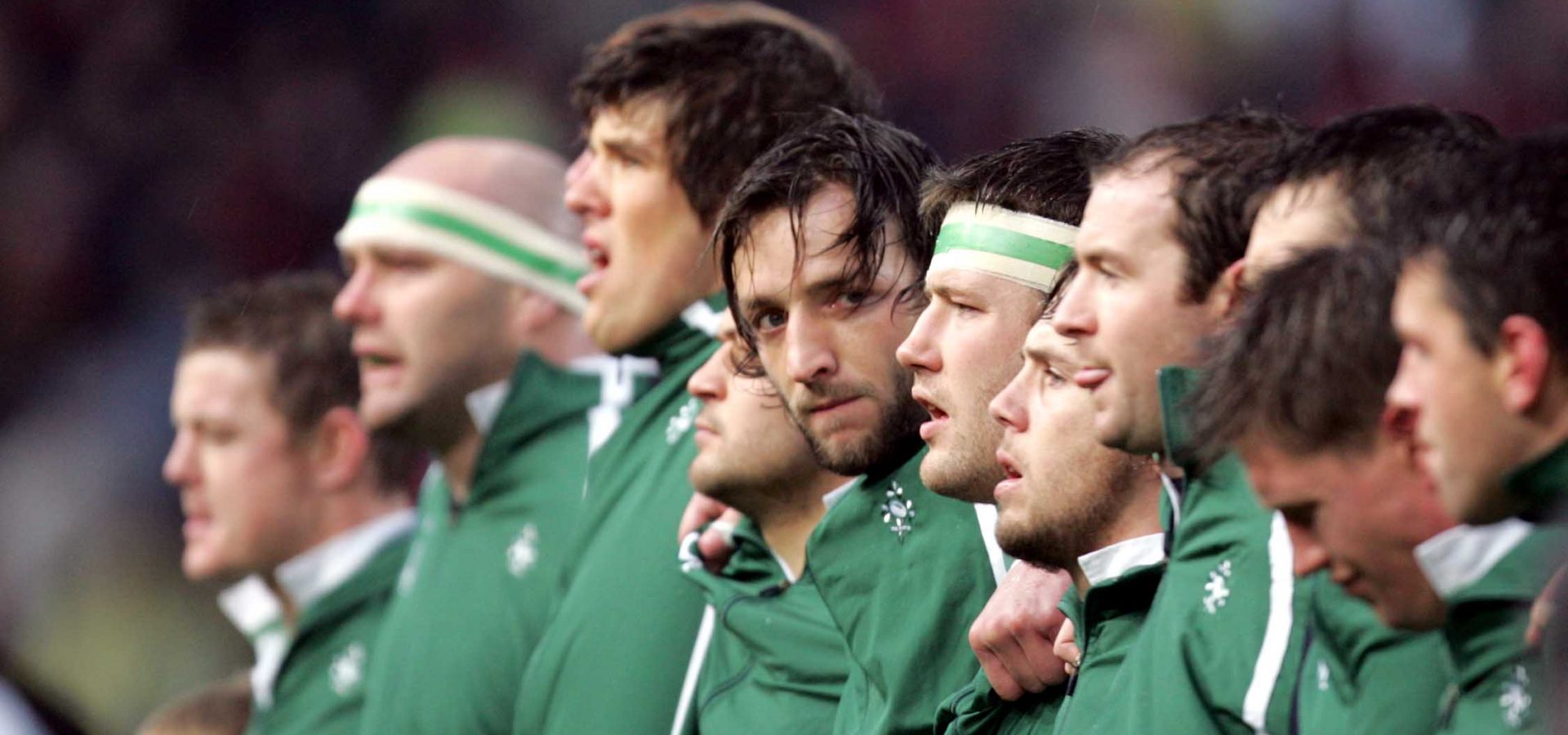 We have chosen to wipe much of the game from recall, but many of us still remember Neil Best's abrasive introduction against France in 2007. With 15 minutes to go, the Ulster flanker replaced Simon Easterby at Croke Park as Ireland neared a historic victory.
Best made a spectacular impact, turning over rucks, making huge hits and generally giving rise to hopes that he'd be the Irish enforcer for years to come. As Keith Wood succinctly put it, "[he] looks slightly mad. He was literally tearing into everything."
Cult status probably awaited Best until Vincent Clerc's late, late intervention. Having flirted with the Grand Slam dream, it was a stab to the heart of Irish rugby. Barring an enjoyable jolt against England two weeks later, Eddie O'Sullivan's side largely struggled to recover their true form.
Individuals also paid the price. Following an ill-fated World Cup later that year, Best returned to Ravenhill to find that Stephen Ferris had latched onto his No.6 shirt and was reluctant to part ways. It was one example of a wider changing of the guard. At the end of the season, Best joined Northampton Saints.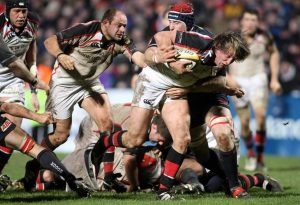 "I would have loved to have played for Ulster again," Best says with a hint of regret. "I left at the same time as guys like Roger Wilson and Tommy Bowe, but they were lucky enough to get to return to Belfast to finish their careers. I loved my time in England and playing with Ireland, but there is nothing quite like winning with your hometown club in front of fans who are your friends, your neighbours, your people."
Today, Best is at a far remove from his kin. Based in the Far East with his family, the 18-times capped international works as a Loss Adjuster with Braemar Adjusting. Having firmly settled into his new surroundings with his young family, he has set about building another familial network through Singapore Irish Rugby Club.
"We're starting from scratch, so it will be a great learning experience overall. We've been involved in everything really, from getting a location to designing and sourcing kit, securing sponsors, putting effective communications in place and recruiting players. We want to help grow the sport and levels of participation in the region, so we haven't been taking them from elsewhere!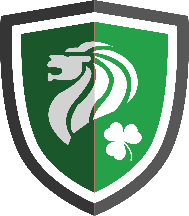 "There are a lot of Irish families here and with Irish rugby going so well there has been a lot of interest. Thankfully, the branding hasn't put others off and we've added kids from the UK, India, Taiwan, the Philippines, Russia, Vietnam, Australia and Singapore to our ranks. In a few months we may have the most diverse team ever to play the game!"
Diversity was always something Best embraced. A late starter in the game, he played soccer at school before beginning to dabble in some rugby with Malone and Belfast Harlequins for "a few quid in beer money." At the time he was completing a master's in chemical engineering at Queen's University because he didn't want to finish up with 'rugby union player' on his CV and nothing else.
His ferocious intensity quickly marked him out as a potential recruit for Ulster Rugby who were struggling to fill gaps in their back row. Best did that and more, making some of the toughest players in the game seem like pacifists by comparison – a style that seemed completely at odds with his persona.
"I never thought too far ahead. I just worked to tick off the next objective as they came by. At first, I wanted to play for Ulster, but as I made progress my ambitions grew. I've no doubt that David Humphreys' influence got me into the Irish squad. At the start, he literally talked me through games. He accelerated my development, my understanding, my positional sense. He didn't teach me to tackle though – I had that one sorted!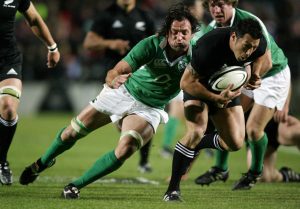 "I was always keen to learn but when I began to get a bit of notice people always seemed surprised that I had any academic background because of my reputation. I'm glad I continued to study while I played because it has proved important to me in my own transition. Maintaining income and paying bills brings pressures and those pressures don't disappear.
"I began to think about life after rugby when I moved from Worcester Warriors to London Scottish. I was coming to the end. But the right move didn't materialise, nothing that grabbed me. Then I got a call about the role in Singapore and I just thought, why not?
"Sometimes you don't find the interesting opportunity, it just finds you."
After three years, Best is firmly settled in Singapore and takes great pleasure in how his children enjoy their new environs. Shorts, t-shirts, lots of opportunities and next month, the opening of Singapore Irish RFC means that they too will develop the values and skills that Best took from the game that made his name.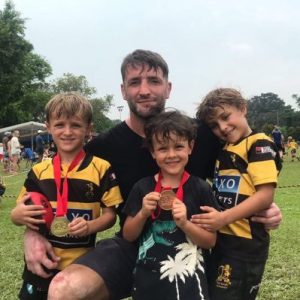 Richard McElwee
Back to News
Latest Posts