News
THE DALY BALANCE
04th October 2018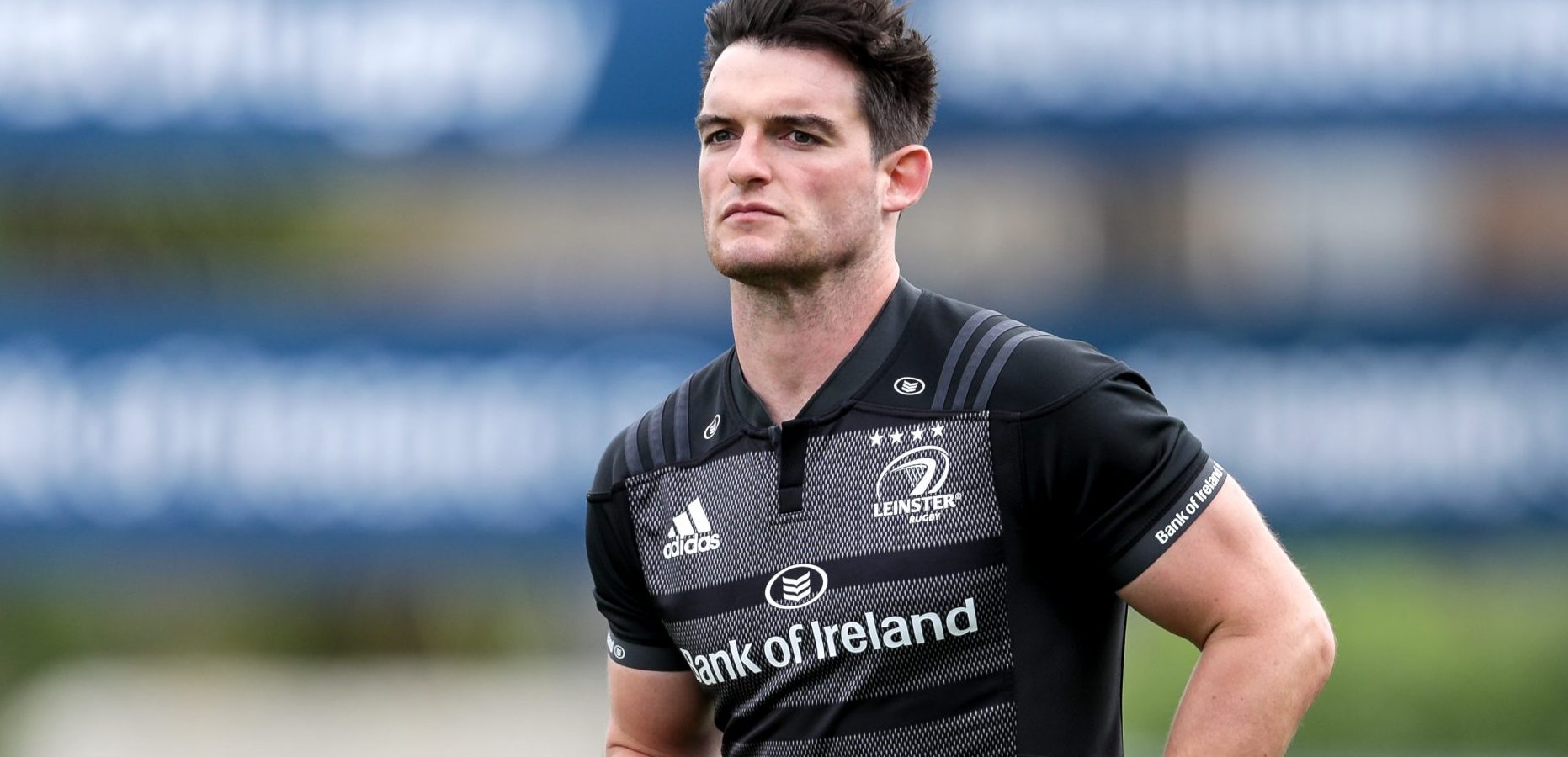 He might not have come from a rugby stronghold, but now that he's here Tom Daly is determined to make the most of every opportunity. The physiotherapy student is one of 12 recipients of the Goodbody Rugby Players Ireland Bursary which will aid the development and progression of players' off-field careers and academic studies.
Hailing from Carlow, Daly attended Knockbeg College where he carved out a reputation for being a decent footballer. The school's sporting tradition, widely recognised throughout the country, has seen several past-pupils thrive across a variety of codes but it is Gaelic Football with which the school is synonymous.
While honing his kicking skills near Graiguecullen, Daly was also raising eyebrows in other fields. Lining out for Carlow RFC, then flying high in Division 1 of the All-Ireland League, Daly was quickly identified as one to carry-the-can into the future as he progressed through their juvenile ranks. Whether Felipe Contepomi was reporting back to base is unknown, but in time Leinster Rugby came knocking.
"It's a bit of a weird one," Daly makes of his chosen career. "When you tell someone you're a professional rugby player from Carlow, they don't really think that it's a proper job!" Currently, Daly and the Byrne twins ensure that Sean O'Brien is never too homesick at Leinster, while aspiring to scale the same lofty heights as the Tullow man. Pragmatically, the former Men's 7s captain acknowledges that such careers are few and far between. Several irons have therefore been cast into the fire.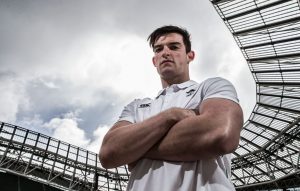 "When I'm working at college, I give the time that I have and go hard at that. When I'm with Leinster and training, my full focus is on rugby. I have time to switch off aswell when I'm at home chilling with the lads. That's important – to take your mind off everything, forget about rugby, forget about college. I try to split my time as evenly as possible between them all and work as hard as I can when I need to.
"I've been chatting to Felipe was has been telling me about his time at Leinster when he was studying medicine. He did a similar thing in going in on days off or half-days. Obviously he had to spend a lot of time in hospital on placements too. He did as many hours as he could. It takes a bit of extra effort, but it can be done. Hopefully it'll pay off in the end."
Having completed his Sports Science degree at UCD, Daly set his sights on making inroads in Dublin. The awarding of a senior professional contract in 2016 heightened his prospects, while some promising form ahead of 2017/18 suggested his turn was imminent. However, damage to his ACL placed a steep roadblock in his path. A long period on the sidelines awaited.
"Physiotherapy was always something I wanted to do, probably only once I retired. But with my injury last year I was going to miss the majority of the season. I decided it might be a good time to get some modules done. With the help of Ella McCabe and Rugby Players Ireland I applied, and we met with UCD so we could make a plan that we could fit in around my training schedule.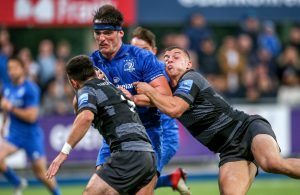 "While I was in the Leinster Academy, I did the Sports Science undergrad. I got it done in three years which was a bit of effort to cram in while doing full-time training, but it showed me it could be done. With the injury I got a bit of a kick up the arse and said to myself 'listen, you've a year here to get some stuff done.' The year went pretty well so I thought I'd stick at it this year and try to get through as much as I can."
Out of action for a year, Daly returned to Leinster action in August. Standing at an imposing 6'4'', the centre operates both as a physical ballast and creative influence in the midfield. Never far from the action, Daly has also never been far from injury. But even in the most challenging of circumstances, he manages to see a silver lining.
"I pick up little bits of information in the physio room," he says. "Having spent the year in there I learned quite a lot – I think I'm an expert on knees at this stage anyway! I pick their brains. When they're telling me to do things I'd be asking them how this is going to help, why we are doing this or that. It's not ideal but it's a nice environment to be in if you're interested. There's so much going on."
The same applies to Daly's life. Rugby, studies and even fitting in time to get home to his parents in Carlow can prove to be a struggle. However, the Goodbody Rugby Players Ireland Bursary may prove to alleviate some of those challenges.
"It's going to help me bigtime," Daly says. "Obviously this is my second degree so I'm paying full fees and they can be pretty expensive. Along with living in Dublin and paying rent which everyone knows are sky high at the moment, it can be tight. But UCD have been very helpful and working with Rugby Players Ireland we can see how I go for the first semester. If I'm struggling, I can cut back a few modules and extend it, but I'll work as hard as I can."
Richard McElwee
Back to News
Latest Posts