News
TO LIMERICK THROUGH LANSDOWNE AND LLANELLI
24th July 2018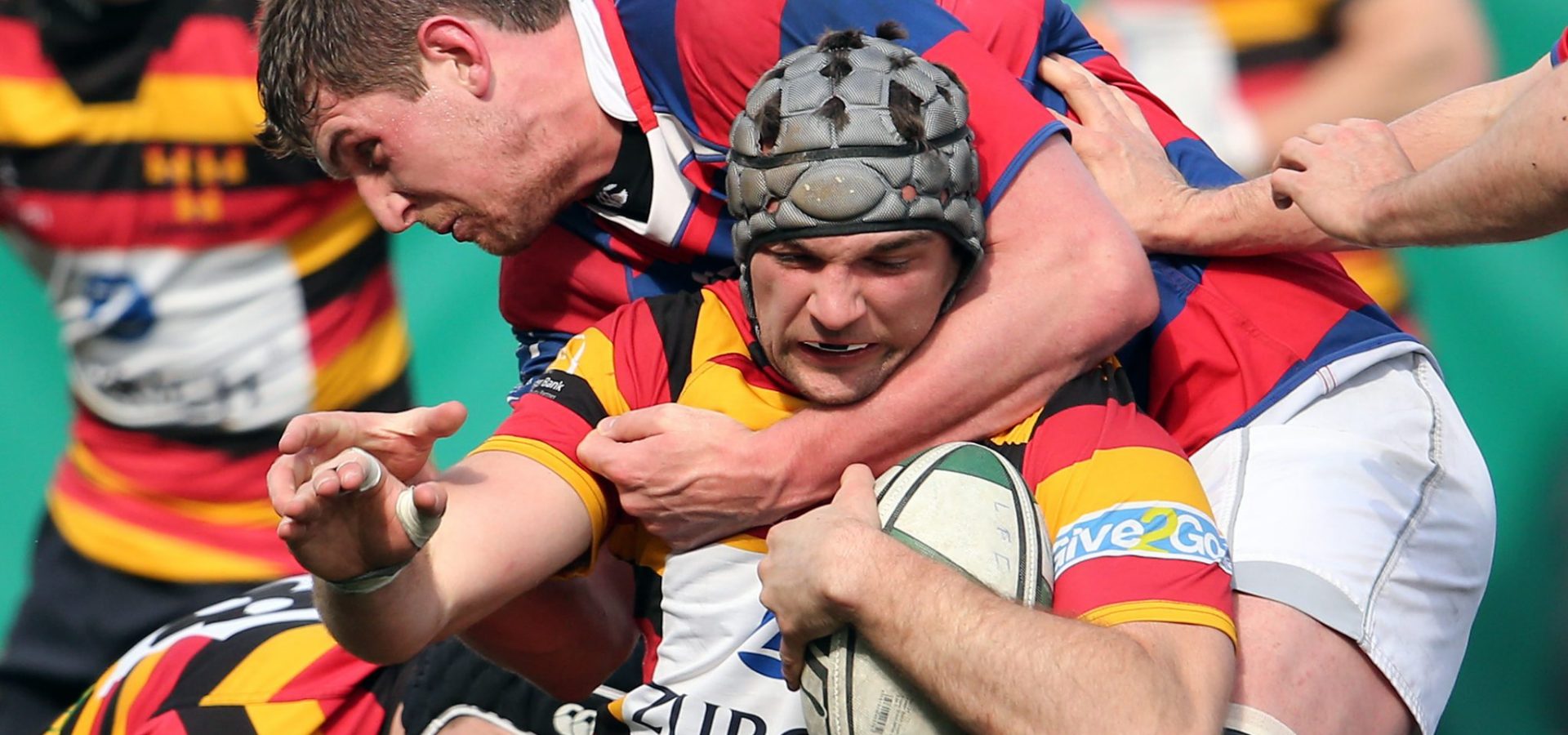 It's not often that people get too excited about a scrum-cap. But the appearance of a luminous blue one on a wet Melbourne evening in June was eagerly awaited. Despite plying his trade outside of Ireland, Tadhg Beirne was instantly recognisable to the Irish faithful looking on from sunnier climes in the Northern Hemisphere.
Ever since wreaking havoc against Leinster in the Pro12 last year, Beirne's first international cap has been something of an inevitability. A colossal performance in the subsequent Grand Final further cemented his burgeoning reputation which continued to blossom into 2018. Although the Scarlets came up short in May, Beirne's own performances were never anything but impressive. His international debut against the Wallabies was yet another moment to cherish on his meteoric rise, but he is quick to acknowledge the wider benefits of the tour.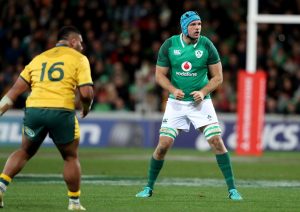 "It was actually a great way to meet a few of the Munster boys," Beirne says of his time in Australia. "I'd known a few of them through the Ireland U20's and I knew Andrew Conway from when he was at Leinster. But when I might have gone to Limerick in the past, I wouldn't have been comfortable picking up the phone to them, if that makes sense. Having gone on tour though, I'd be happy to catch them for a coffee when I get down there – and I intend to. That is going to be huge for me in terms of settling in at Munster."
While Beirne's future lies down south, his star remains on a northward trajectory. It is an entirely different place to that in which he found himself just two years ago. Travelling to Llanelli in the hope of resurrecting a flagging career, Beirne knew nobody and was undoubtedly daunted by the prospect. Scarlets were similarly unsure. His reputation as a talented but injury-prone lock preceded him and stints in the Welsh semi-professional ranks awaited.
But this was nothing new to the Eadestown forward. With his progress at Leinster severely hampered by injury, the imminent expiration of his contract became a serious concern. To salvage his career, he acknowledged that he was in dire need of game time – a stark contrast to the 2,268 minutes he amassed last season.
"I was clinging to my professional career at that stage. I always seemed to get injured at the wrong time and when I'd get back, other lads would be ahead of me in the queue. I wasn't getting much of a look-in. Time was running out and it wasn't a great place to be in.
"At Leinster, you could tell early on whether you were going to be involved at the weekend. Some lads were a bit disappointed when they were released to play with their club, but I had to see it as an opportunity to play well – so getting up for those games was never an issue. The more you play the greater the chance is of playing well.
"Lansdowne knew what I could do so they were more than happy to use me whenever possible and I managed to rack up a few games with them. Leinster obviously kept an eye on me and I managed to get a short-term contract on the back of my form. Ultimately, that put me in the shop window for Scarlets, so I've a lot to thank the Ulster Bank League for."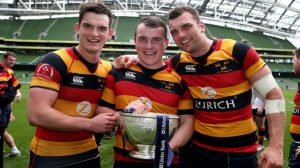 With the disbanding of the B&I Cup announced in April, many believe that the domestic game will be the chief beneficiary. Although provincial A-team fixtures will remain part of the rugby calendar, there is a determination to avoid clashes with AIL games.
"With provincial players playing with their clubs on a more regular basis, the standard is only going to get higher," Beirne maintains. "The B&I Cup was a nice avenue for lads already in the system to impress their coaches, but there probably weren't enough games there for them and they were parachuted in for AIL games which wasn't easy for anybody.
"From a broader perspective, it's also a chance for others to impress as the provincial staff will be out and about keeping an eye on their players. During my time at Lansdowne, several lads got picked up at what might be considered a late stage in their career – the likes of Craig Ronaldson, Matt Healy and Marty Moore. Mark Roache and Foster Horan are playing for the Ireland Sevens now too. Their experience and performances at AIL level got them to where they are now."
Indeed, a number have availed of the platform provided by the Ulster Bank League. The latest to profit is the Ulster Bank League's Division 1A Player of the Year, Neil Cronin. The Garryowen man had a brief taste of top-level rugby while at Munster in 2014/2015, but his development stalled, and he returned to his teaching studies. Three years on, Cronin has been given a second chance by the province with some outstanding performances bringing him back into focus.
While there is an undoubted step-up, Beirne believes that one of the greatest challenges in his career was in asserting himself on the domestic stage. Playing against players who never had a shot at a professional career, Beirne often felt the brunt of a few tough encounters. But it's all part of the game.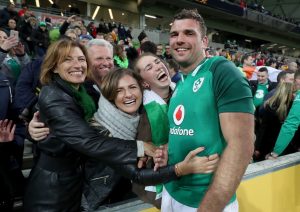 "In my second year at Lansdowne we began to do a bit of training with the senior side. For some reason, Mike Ruddock (head coach) spotted me and began to pay some interest and from there he began to bleed me into the senior side. I think my first game was in Limerick and there was a moment's silence before the game. I remember looking across and a lot of the boys were twice the size of me. The physicality was something I had never experienced before, but after a few games you get used to it and brace yourself!"
The Thomond Park roar is another new experience that awaits Beirne. He may have heard it before, but from now on it will be willing him on. It is an exciting time. "I'm heading to Limerick this week to sort a place to live," Beirne tells us. "It's going to be a big change for me. The culture down there is unique and I can't wait to see it and feel it for myself as a Munster player. I can't wait to get going."
Richard McElwee
Back to News
Latest Posts