News
DUNCAN CASEY EXCELLING IN THE COMMUNITY
05th May 2018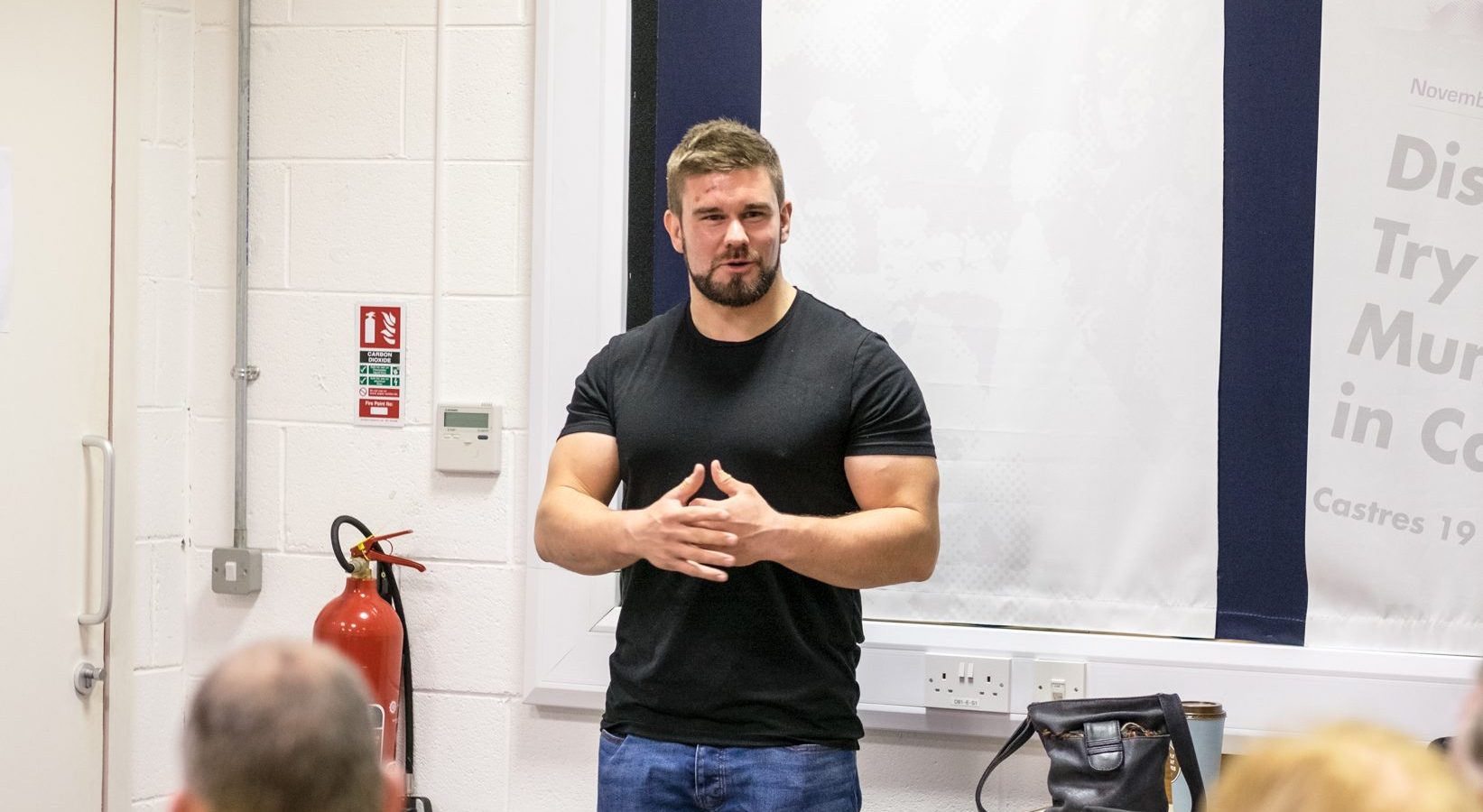 IN THE SPACE of two weeks in January, Duncan Casey went from having decided to retire from professional rugby to agreeing to a move to the Pro D2, France's second tier league.
Although there has been some homesickness involved in settling into life in France – his girlfriend, Sorcha, works in Cork and won't be moving over – Casey has agreed to stay with Grenoble next season, having initially joined on a short-term deal.
Just four months ago, the Cork man was set on walking away from the pro game at the end of this campaign, frustrated at not having played for Munster's senior team for over 14 months after a string of unfortunate injuries had left him down the pecking order.
Deflated with his rugby career, but halfway through a Master's degree in Politics and enjoying that, Casey turned down an offer from Munster to extend his contract into next season.
But Casey, who calls himself "an open-minded sceptic," visited hypnotist Enda O'Shea and everything swiftly changed.
"I got a notion one time and I went to a hypnotist in Limerick," explains Casey. "I had been interested in hypnosis in sport for a while but I'd never really looked into it much. I came across Enda and said I'd go and see what happened.
"There isn't much to it, it's not as mental as it sounds! It's essentially just imagery and visualisation like you would get with a lot of sports psychologists. I did one session with him and he gave me some stuff to work on.
"The next few days I trained, I felt way better and I was training well. I was actually enjoying it again. Completely on a whim, I got in touch with Bernard Jackman and asked him if he knew of anything going in France, if anyone was looking for a hooker."
Dragons boss Jackman, formerly the head coach of Grenoble, passed on a number for the French side's forwards coach, Dewald Senekal, aware that they were looking for a hooker on a medical joker basis and everything quickly fell into place.
"It was a funny one because I'd gone from having my heart set on retiring to being in France within the space of two weeks," says Casey, a native of the village of Carrignavar, north of Cork city.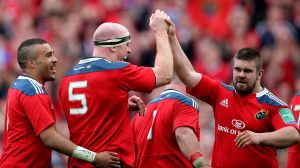 Munster were happy to see Casey getting a chance to play and released him, with the former Glenstal Abbey student going straight into Grenoble's starting team and going unbeaten for his first five games.
While Casey's experience with hypnosis doesn't sound as off-the-wall as might have been the case, the simple switch in mindset that O'Shea helped to bring about was vital for the hooker.
"My confidence was completely shot, just from being injured and then being surplus to requirements for such an extended period of time," says Casey, a Shannon club man who hopes to return to the Limerick club in the future.
"I never allowed it to affect the outward image that I gave to the lads and the coaches, I just got on with it, but I did find it very tough. It's hard when things don't go your way to keep motivated.
"I was essentially fifth-choice and if everyone was fit I wouldn't have been in the B&I Cup squad; that was the reality of the situation."
Back in 2014/15, it would have been almost impossible to predict that Casey would have found himself in that situation.
He started 16 games for Munster in that campaign, including six in the Champions Cup, leading to him winning the province's Young Player of the Year award.
Casey wonders if that heavy workload was too much too soon for him as he subsequently suffered physically, but at that time he looked set for a successful career as a frontline player for Munster.
He has "overwhelmingly good memories" of his time with the province, even after the difficult final period, and chief among them was coming off the bench in 2013 for his Heineken Cup debut against Perpignan.
A clash with Leinster at the Aviva Stadium the following season, when he was the starting hooker, stands out too, as does the home win against Saracens at Thomond Park in October 2014.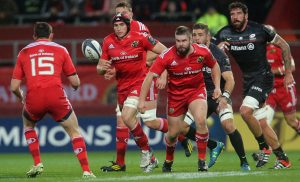 "There are few enough of those moments in professional rugby that make you stop there and then and think, 'Fuck, this is pretty class' but that was definitely one just in the moment right before kick-off."
Casey could have been forgiven for thinking that his career was only going one way during those times – before pectoral muscle and knee injuries cut him down and essentially cost him two seasons – but he did his best to keep grounded.
"I've always been hard on myself and I've never set my expectations too high," explains 27-year-old Casey. "That's probably down to the fact that I've struggled with confidence a lot from a young age as a player.
"There was some chat about Ireland but I never thought I should be playing for Ireland or would be playing for Ireland in a year. I don't work that way and maybe that's a fault of mine but I was quite happy to enjoy it.
"I did get carried away in one sense – as happens to every young guy breaking in – I thought I was a pro rugby player and it would last forever. I put my college degree on hold and ended up taking a leave of absence for three years which was stupid.
"I injured my pec and missed the rest of that season, then did my knee the next season and I realised I needed to cop myself on. I started to get my shit together outside of rugby a lot better at that stage."
Casey completed a Law and Sociology degree at UL and went on to the Politics Master's – which has been paused because of the move to France – but he has always been active away from rugby, even if his studies took a back seat at one stage.
An intelligent, engaging character, Casey has been active on issues such as homelessness and the marriage equality referendum in Ireland, while he is now doing his best to be as involved as he can with the referendum to repeal the Eighth Amendment.
Casey's nomination for the Medal for Excellence – given to "the individual who has shown exceptional commitment to the game of rugby both on and off the field" – at this month's Irish Rugby Players awards comes as no surprise to anyone but himself.
"It was a nice gesture from the lads at Munster," says Casey, having been nominated after a vote by professional players in Ireland. "It's good to know that I'm in their thoughts."
Casey's Twitter page is very different to the vast majority of rugby players', with his views on issues like those mentioned above making for interesting reading.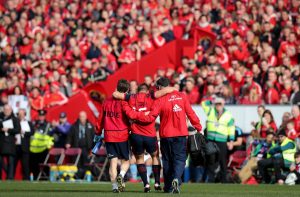 It's certainly been an outlet for him in taking his mind off rugby, but Casey has realised that whatever status he has as a professional athlete can be used to good effect to raise awareness.
"Anyone that's known me all my life knows that I have opinions about a lot of stuff, maybe too many opinions, some people would say," says Casey. "I've always been madly interested in current affairs and politics, that's been close to me since I was a teenager.
"I didn't plan it, but I found once I became a senior-contracted player at Munster, I had the opportunity to deliver messages that other people who are potentially far more qualified or experienced than me didn't have the platform to do. That's not necessarily right but that's just the way the world is, I suppose.
"It's stuff I'm really interested in, I'm not a saint or anything like that. It's stuff that I like talking about and participating in. I'm lucky that people can utilise the fact that I'm a professional athlete to help spread the word like that."
Casey's work as an ambassador for the Mid West Simon Community – an organisation that works with people who are homeless, at risk of homelessness or experiencing housing difficulties – is what led to his nomination for the Medal for Excellence.
He recalls seeing the "visible homelessness problem" in certain areas in Cork as a youngster, and although it wasn't as obvious when he first moved to Limerick, it has developed into a major issue in recent years.
"It's no secret that there's a national homelessness crisis but the problem in Limerick, in particular, has gotten rough and you see a lot of sleeping rough and begging on a far greater scale.
"I've been involved for four years and the situation has deteriorated the whole time, so it's been about meeting people who are going through a host of different experiences and getting stories first-hand from them and people who are on the frontline trying to combat the situation.
"It made me want to keep as involved as I could. As I said, I'm not a saint, I really enjoy doing whatever Simon ask me to do, it's just a very small part in helping out with a wider cause."
Casey also has a deep interest in Palestine. Having become aware of the situation there as a teenager, he began to read about it and, after moving to Limerick, attended Ireland-Palestine Solidarity Campaign events.
His first trip to Palestine as a 22-year-old led to some trouble in his rugby career.
"It came up at a press conference and I said something innocuous about how I had been to the West Bank and how I hadn't expected it to be as bad as it was. That was more or less it, but then I got a call the Friday before that game to say there had been a load of complaints made to the IRFU.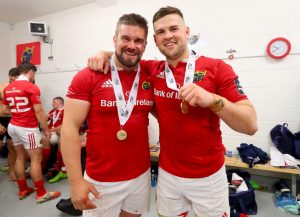 "I think the Israeli embassy had complained to the IRFU about it, sent screenshots of my Twitter and Facebook to the IRFU, said that I was in violation of my contract because there is seemingly some clause in the standard IRFU contract that says you're not supposed to get involved with political movements.
"There was a bit of a shitstorm about that but, eventually, it blew over and I carried on. After that, I realised that people were actually listening."
Murray Kinsella
Back to News
Latest Posts