News
INTO AFRICA WITH JAMES DOWNEY
30th April 2018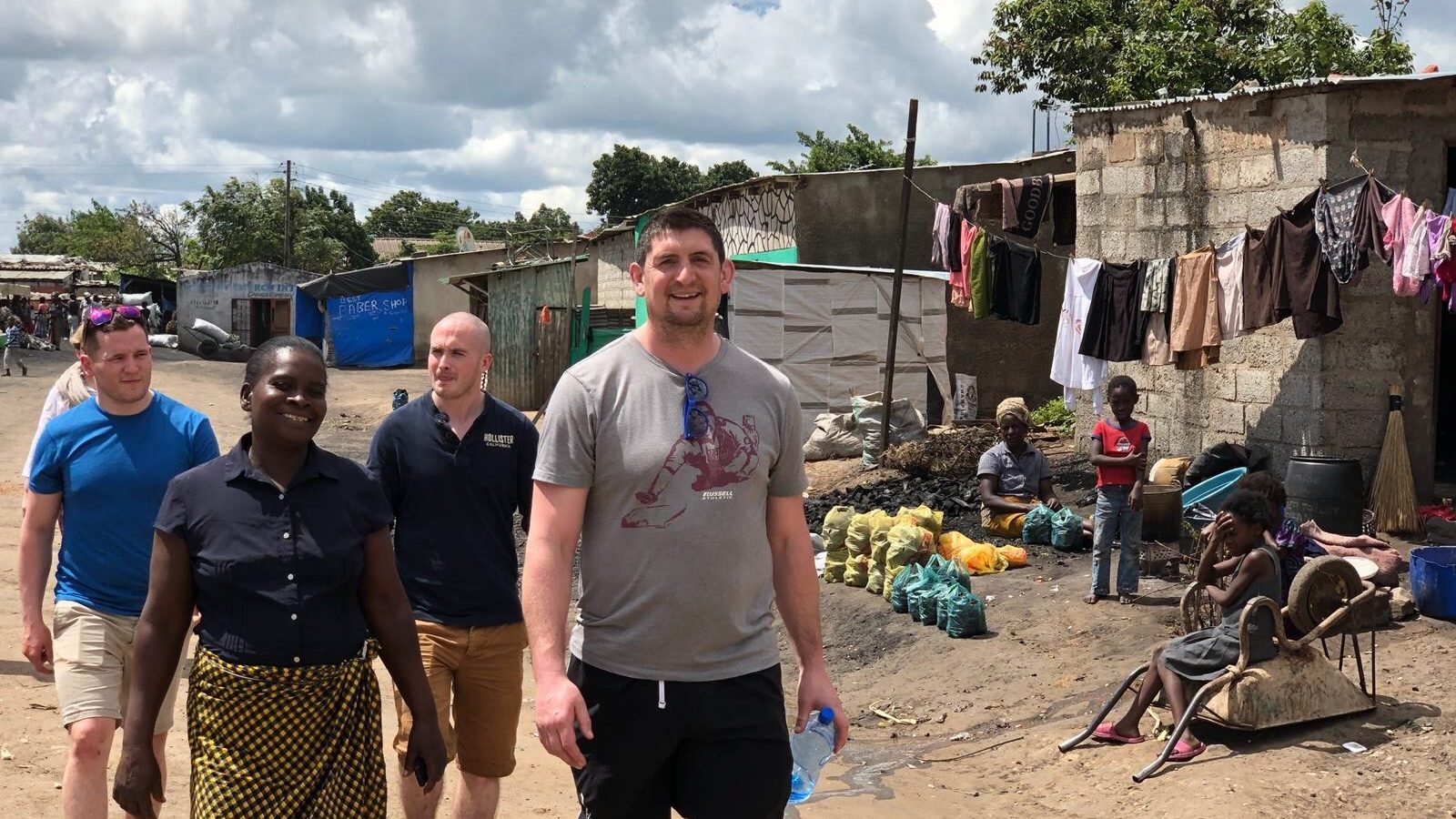 As one of Kaoma's dangermen streaked past James Downey and bore down on goal, the former Leinster, Connacht and Munster centre despairingly cried 'offside!' in attempt to somehow put his opponent off. Remarkably, the whistle blew, and Downey's wish was granted. But instead of protesting the belated decision, the would-be scorer stopped the ball with his bare feet, picked it up, and ran back to the Dubliner whom he had left in his wake.
"The respect that they have for each other is quite astounding," Downey says of the people he encountered on a recent trip to Zambia with the Alan Kerins Projects who are now in partnership with Self Help Africa. "I mean, the ref was no more than 10 years old and he was blatantly giving ridiculous free-kicks in our favour all day. But nobody said a word to him – they just got on with it! They were a much better side so I probably took advantage of it where I could but we came away with a draw so it was worth it to some extent!"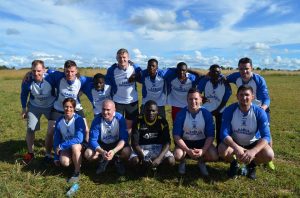 That competitive streak is something inherent in a professional sportsman, or one who lives his life as such. The team that lined out to face the local villagers in Western Zambia had it in abundance. Alongside Downey in defence was Seanie Buckley, a former captain of the Limerick footballers. Dublin dual-star Dotsy O'Callaghan was in the engine room, while Ronan Kennedy led the attack in much the same that that he hopes to do so for Leitrim this summer. Foremost amongst them however was Alan Kerins.
An All-Ireland winner with the Galway football team in 2001, Kerins was also a regular fixture in the Galway hurling side from 1997 to 2011. But following a significant loss to Kilkenny in 2004, Kerins needed some time away from his all-consuming sporting commitments. He hoped to travel to Africa and a chance meeting with a Capuchin brother led him to the Cheshire Home for Children with Physical Disabilities in Mongu in the Western Province of Zambia. Following a three-month placement as a physiotherapist in the facility, Kerins was moved to such an extent that the Alan Kerins Projects came into being. To date, Kerins has raised over €5m (and millions more indirectly) for an area devastated by AIDS, drought and poverty.
"Meeting the children in Mongu was one of the most moving experiences of my life," Downey continues. "Some of the kids are marginalised from society and others are even unwanted by their families because of the costs that any treatment will incur. Everyday they face enormous challenges, but I'd be grateful to have even half of their love for life. We had a bit of a party on our last night with them and I swear, even though they have distorted or missing limbs, they could move a great deal better on the dancefloor than you or I!"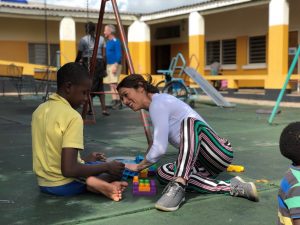 "That was a theme of the trip" Downey adds. "The people might not have very much but they don't let that stop them. They have an unbreakable human spirit and love for life and each other that is infectious. As we travelled to the children in the Western Province, we stopped off to meet George, the chief of a little community. It was like something out of a movie. He was such a happy man and was extremely proud to be welcoming us into his village. We all sat down in his home, which was no bigger than a bathroom, using an iPhone for light as he dished out all of the day's produce: nshima (maize) and lots of nuts!
"By the end of our visit, the whole village had called in and had been offered some food – once they felt we'd had our fill. Everyone seemed delighted to see us, so much so that before we left they were all singing and dancing! We tried to muster up our own song in response but the best we could do was 'I Still Haven't Found What I'm Looking For' which was quite ironic. They were so selfless and prepared to give you all that they had!"
Upon returning to Ireland, Downey has reflected upon his time in Zambia and the perspective the trip has given him. Not without his own challenges since retiring from rugby, the former Northampton Saint appreciates that, all things considered, he remains very lucky. Some time away on this trip with people from other industries further embellished that belief.
"When I first finished up, I thought I knew what I wanted to do. I worked towards it and was as prepared as I thought I could have been, ready to go. But everyone deals with it in different ways. I'm often amazed by the lengths the GAA lads go to in their careers. The time and resources that they invest are often at the expense of an education or career. One of the lads on the trip decided he had to get away when he packed in his playing days. He came back from travelling and took the first job that was offered to him and he's still trying to find his feet. We took very different paths but are at a very similar crossroads.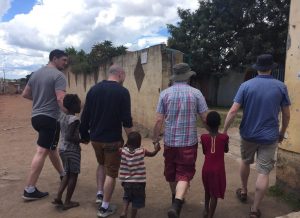 "Of course, that transition is not just exclusive to sportspeople either. There were business people on the trip who were selling-up, exploring new ventures and looking for clarity as to the direction in which they were headed. There was a lot of relevant learnings for us all, regardless of our background and this is compounded by the workshops that Alan provides throughout our time in Zambia."
It would seem that no amount of words or descriptions could ever adequately capture James Downey's experience of his trip to Zambia. However, through Rugby Players Ireland's link with Kerins' Inner Winner Institute, the opportunity is will not be an exclusive to the former Irish international.
Designed to give athletes and individuals more clarity, a new purpose and identity as well as leadership and life skills, the programme has served to provide many with the courage to take their lives down a different path. Following the London 2012 Paralympics, Mark Rohan opted out of competitive sport and now brings the Real Madrid Foundation Clinics to Ireland to promote social development through sport.
"I'm hugely appreciative that Rugby Players Ireland pointed me in this direction," Downey says. "It came to me at a time when I was having itchy feet and looking for something different. It's not something I'd normally do and I knew I'd be taking myself out of my comfort zone, but at the back of my mind going into disadvantaged communities in Africa was always something I wanted to do. I always talked up a great game, but I'd never acted on it. I felt it was the right moment in my life."
"Now I have a greater idea as to where I want to go and it has given me the conviction to follow through on that."
Back to News
Latest Posts