News
BALANCING ACT
29th March 2018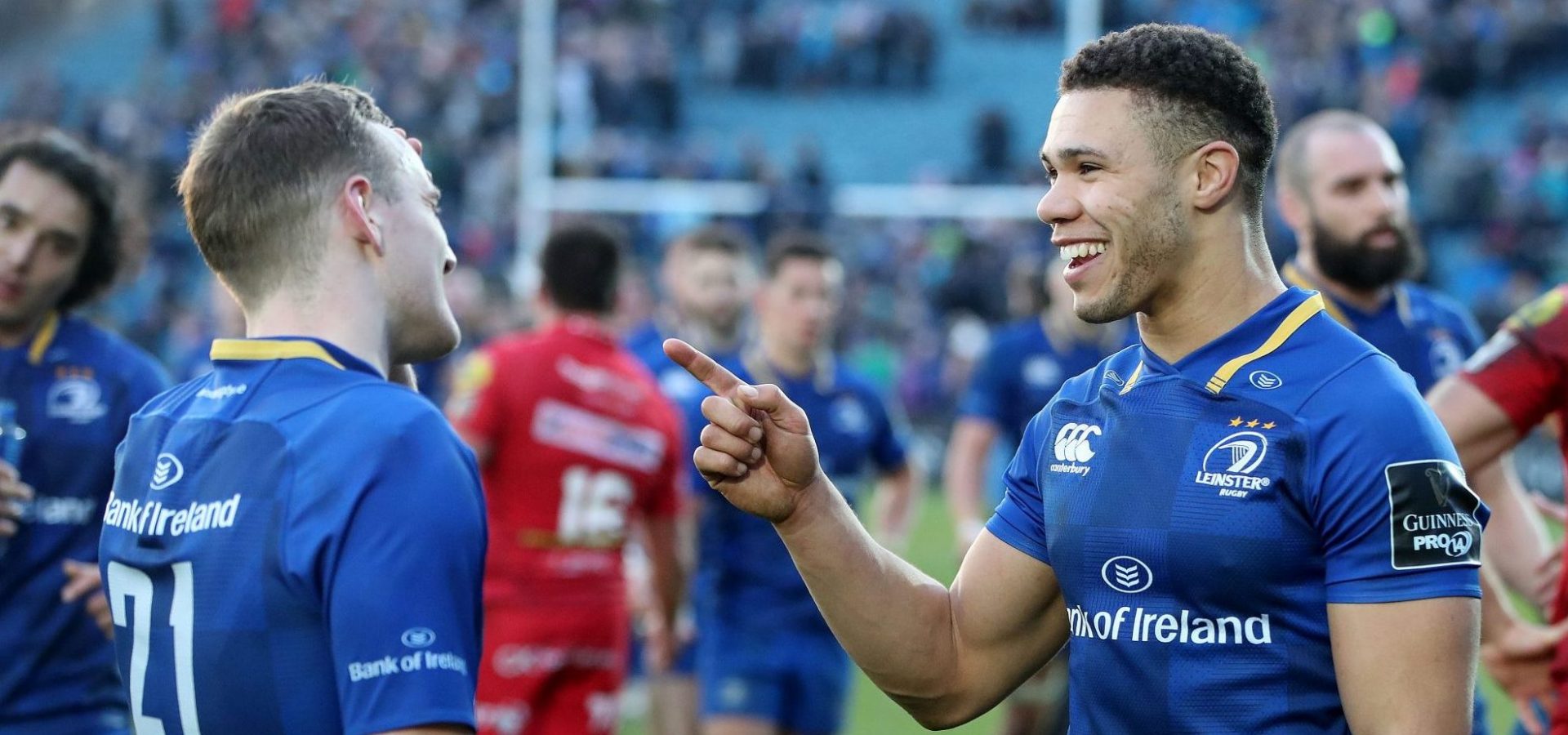 A freezing Saturday evening in January is never really something to write home about once the frostbite abates. But for one man it marked a significant milestone in a fledgling career. Starting on the Leinster wing opposite Nemani Nadolo, Adam Byrne tormented Montpellier in the Champions Cup at the RDS last season. As a key protagonist in the 57-3 demolition job, Byrne finally announced himself on the European stage over four years after his Leinster bow.
Sitting in the Angelsea Stand beside some club members from Naas RFC, a cackle of laughter greeted another retelling of how a 15-year-old Byrne would swot several would-be tacklers aside as he made for yet another try. It may have only been juvenile rugby, but the signs were clear. As we joined them in waxing lyrical over another searing break in adult form, the only thing that surprised them was that it was only now that the rest of us were seeing it.
As an 18-year old debutant in December 2012, we all assumed that Byrne had potential. We just didn't see him very much thereafter.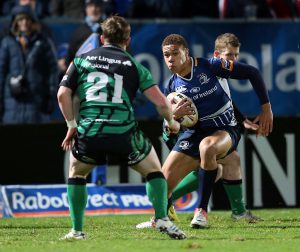 "Everything happened so quickly," Byrne remembers of his first appearance for the province. "I was training with the sub-academy but the IRFU's Player Management programme and a few injuries meant I was called in for a few Leinster A games and senior training sessions. It was all a bit surreal – from walking out to training with Brian O'Driscoll to getting a call from Joe [Schmidt] during my Christmas exams to say I was in the squad to face Ulster that weekend. I just thought 'wow!' Unfortunately, a couple of weeks later I broke my leg."
Byrne failed to feature again for the senior side for three years. To compound his misfortune, the likes of Garry Ringrose and Rory O'Loughlin had emerged on the scene, adding to an already extensive array of backline talent. No doubt injuries played their part, but questions were also posed of certain aspects of the Kildare man's game. Inevitably, with little outlet to prove his detractors wrong, the winger began to doubt his own physical and technical abilities.
"I wish I had more self-belief as a young lad," he says. "While I always had the drive and desire to become a professional rugby player, I never truly believed that it would happen. Some people have an innate confidence and a mental toughness, they can delete and move on from mistakes in the moment. But a lot of people, including myself, don't think the same way."
Despite several prominent showings once again this season, some media outlets continued to suggest that Byrne fine tune his game away from the senior side. Having been knocking on Joe Schmidt's door the previous season to no avail, it seemed as though another international campaign was set to pass the youngster by.
"For years, if I made a mistake on the training pitch or during a game it would play on my mind. I'd retreat to the wing and worry about making a mistake the next time I got the ball. But through working with some great coaches, I have learned that the toughness that so many of my teammates had was a skill – a skill that can be trained and improved upon just as I would go out and practice my tackling. I began to use physical triggers and started to write down my worries no matter how silly they might have seemed before tearing them up as if to symbolise that they're gone from my mind."
On his international debut against Argentina in November it certainly seemed that Byrne was free of any shackles. A trademark meandering run, followed by a shuddering hit on Ramiro Moyano helped him to settle into the Test environment. Then, when Chris Farrell was forced to take his leave, it was to Byrne whom Joe Schmidt turned to fill the void in the midfield.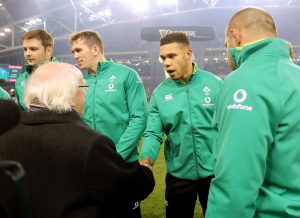 "Joe has always trusted in me and my abilities. He gave me my first taste of professional rugby with Leinster and the first real belief that I could make it at this level. I'll always be grateful to him for that. Nevertheless, I thought I had missed my chance when the Fiji match came and went so it was incredible to get the nod for the Argentina game. I was just trying to make sure I knew my detail as much as possible for the wing and was probably a little bit naive not looking at 13 as much. But that's the thing with the team, Joe felt I could do the job and everyone rallied behind me. The whole experience from the moment I was called into the squad was great opportunity to learn as much as possible in a new environment with a great coaching staff and the best players in Ireland. I tried to take as much as I could on board."
As he pursues a Masters in Biomedical Engineering at UCD, Byrne is well accustomed to processing new information. With words of warning from his grandmother ringing in his ear ("sport, school and socialising – you'll only be able to manage two, so choose wisely!"), Byrne's sporting aspirations have always been balanced by the books. Despite harbouring ambitions of becoming professional sportsman (incidentally, his brother Sam is on the books at Everton FC), Byrne was intent on becoming a physio and travelling the world with a sports team. However, exposure to the reality quickly made him realise that it might not be for him.
"I think it's extremely hard to know what you want to do for your life when you're so young. A lot of jobs and courses aren't what you imagine them to be. My mother was great for getting me to experience as much as I could. I was never academically gifted, I just worked hard and tried to get as many points as possible in the Leaving Cert. I suppose it fed into my competitive mindset and ultimately led me to UCD.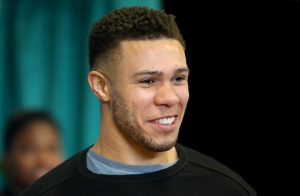 "Personally, balancing my college work and rugby has been great. I feel the two compliment each other in certain ways. That doesn't mean to say it's easy – it's quite the opposite, especially now in my first real year of consistent action with Leinster. It's easy to get bogged down in the sport so helps to have another focus to occupy my mind and a different group of friends. Both can be particularly helpful when I'm injured or not getting a look in with the first team.
"With so much going on, I have to be efficient in all that I do. I often cycle into training so that I can catch the last 20 minutes of a lecture in UCD – it might save me two hours trying to learn it myself. If I find an hour at Leinster, I'll do some extra passing or video work. I do my best to train hard, I work hard in college but make no mistake, I enjoy my time off when I can get it!"
Back to News
Latest Posts