Yet, sometimes the road less travelled leads you the right way, even if you don't realise it at the time. It might take a little longer and be a little less smooth than the conventional route, but, in Marshall's case, it served to sharpen the mind and nourish the ambition.
This evening, the 25-year-old will run out at Thomond Park as Munster renew their long-standing and colourful European history with Leicester Tigers in the first of the pivotal back-to-back games. It will, he says, be one of the biggest occasions of his young career on what will be the hooker's 36th appearance for the province and second Champions Cup start.
It has been some journey to this point.
Born in Tikorangi, a region of New Zealand's North Island, Marshall has played rugby for as long as he can remember, the love and obsession for the game filtering down through the generations. He attended the famed New Plymouth Boys High School and as he showed potential, everything pointed towards a career in rugby.
But unlike many of his peers, his life didn't revolve around the oval ball and the pursuit of the illustrious All Black jersey. That's not to say he didn't harbour those dreams too, it just wasn't the be-all and end-all in Marshall's world. Farming took priority.
"I grew up on a 500-acre property just north of New Plymouth," he tells The42. "After school, rugby wasn't measuring up and I decided farming was my number one priority. I probably wasn't big enough or strong enough to get the selection decisions at that age so I went over to Hawke's Bay over the other side of the island and worked on a 5,500-hectare station as a shepherd. Five days a week, 12 hour days."
One of 22 working on the station, Marshall was responsible for 28,000 ewes and lambs and spent two years learning the trade — how to break a horse, how to train a dog, how to shear a sheep and pretty much 'everything agricultural' — in rural isolation.
It was an unforgiving existence, the 5am alarm call and hours of manual labour only intensified by the fact time for food and drink was practically non-existent until they returned home at 7pm. But Marshall relished and enjoyed it.
"The best years of my life," he says.
Rugby contributed to that, too.
The town consisted of the farm, a pub and a rugby club and Marshall played for the local team on a Saturday afternoon. It wasn't anything serious and each game was followed by an evening in the pub to switch off after a tough week on the land. Rugby provided the outlet.
"I'm glad I went the other way and pursued farming," he reflects. "As I probably learnt life skills that I didn't know I needed until later. A bit of hard work, mucking around with the boys. We worked and lived on the station so you learn a few hard lessons along the way.
"You get to a point on the farm when you rely on the blokes you work with and it's no different to rugby, you rely on the men you run out with. You've got to put a certain amount of trust in them and they put a certain amount of trust in you. As far as work ethic is concerned, you come to Munster and it's part of the deal. The more work you put in, the more you get out of it and that work ethic comes from the farm.
"As I said, they were the best years of my life. Playing rugby with your mates and having a couple of beers afterwards. I loved every moment of that and I'm not sure what the boys are like when they come through the traditional rugby academies but I'd say my passion for the sport lifted by playing at that level and for a club with your mates."
It couldn't have been further away from the professionalism of the pathway systems New Zealand is renowned for, but life in the wilderness was Marshall's rite of passage — both on a personal level and in his rugby career.
Such was his raw talent and level of performance for his club side, Marshall — without any structured training, gym work or coaching — was, in his own words, somehow selected for the Junior All Blacks training squad ahead of the 2012 Junior World Championship.
He admits: "It was a bit of a surprise.
"In so many ways playing at that level helped me but when I went to some of the sessions with the national team, I was thrown in at the deep end. I was pretty useless in the gym as I hadn't spent a lot of time in there. I wasn't sure about the professionalism of rugby, as far as the analysis goes, but you pick that up and learn it.
"It probably took me a little bit longer to learn it and how to do those things but it was a trade-off for getting to play rugby. The enjoyment and love of it got rid of the stuff I didn't know.
"I was thrown into the squad and I didn't really know any of them and I was lifting big weights. I was kind of just on the periphery trying to do my best whereas everyone else knew each other having come right through from U16s or U18s. I went into these camps not knowing a bloody soul. It was different. I felt like an outsider."
Plucked off the farm, Marshall's entry-way into the system and his background were unique and for that reason, he felt he had a point to prove. To prove that he belonged there and deserved the opportunity just as much as anyone.
"The first day I went in and I was 90 kilos and the others in the front row were 110/120 kilos. I took it upon myself to prove them wrong as a little hooker who hadn't had all that academy coaching. It was like me versus the other blokes.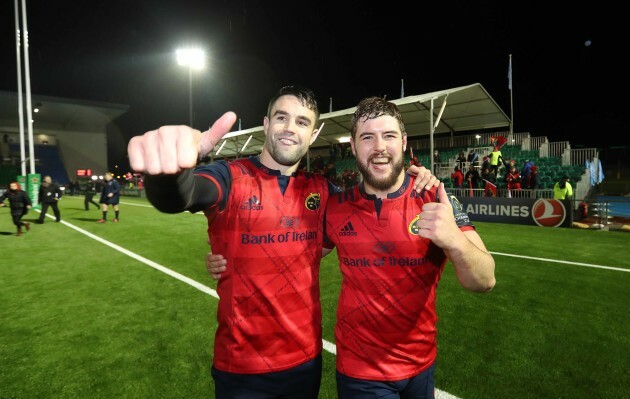 "Going home after that first trial I spent pretty much every waking moment I had eating. Trying to put weight on when you're working as a full-time shepherd is pretty hard so I used to have my lunch in my bag and have my snacks and be constantly eating. I was sick of creamed rice but it's the things you do.
"I went from not really thinking about rugby to knowing I would be devastated if I missed the selection. But I knew I couldn't have done anymore."
In fact, he pushed himself too hard.
Not only was he working long and demanding hours on the farm, but Marshall now had gym programmes and training schedules to follow as he looked to bulk up and give himself every chance of being selected for the trip to South Africa.
Finding the time and balance to combine the two proved onerous and it was only a matter of time before something had to give. Work, gym, match, work, gym, match. And repeat. In the end, it was his body that gave way.
"By trial two I was in the hospital with an infection and I was heavily run down," he explains.
"I ran myself into the ground, working and gymming and trying to eat. I spent 10 days in hospital before the second trial so I missed that entirely. I was my own worst enemy by burning the candle at each end and it was another setback you look back on now and laugh at but at the time I was pretty devastated.
"I learned that you can't work during the week, play rugby at the weekend and do it all again over and over."
Yet, Marshall, despite everything — his rugby background, the illness and the level of competition within the trial squad — was selected. He represented the All Blacks as that team, which also included the now Connacht duo of Jake Heenan and Pita Ahki, went all the way to the U21 World Cup final only to be beaten by the hosts, South Africa.
"To be honest with you, I burst out crying when I was selected. It was a massive shock because I had been ill," he continues. "I was pinching myself, I had to take a month off work and luckily I had a good enough boss to let me do that. To spend a month away with that group was amazing and I came back and wanted more. I was part of a team I could never have dreamed of playing for.
"And once you've had a taste of high-level rugby, it's a little bit addictive but I came home and went straight back to the farm. My attitude towards rugby had naturally changed and I was planning how I was going to get back into rugby through my province, Taranaki."
From there, it all fell into place.
A matter of weeks after returning from South Africa, Marshall received a call from the Chiefs offering him a one-year contract to go straight into Super Rugby.
"It came out of nowhere," he laughs, but he was thrown into the deep-end with little or no experience of professional rugby. He found it tough to adapt to that environment and lifestyle, to meet the demands and live up to expectations. It was a steep learning curve.
"I got there not knowing what to expect. I didn't know what I should be doing and my ethos is always go back and do more which isn't always a good idea. More isn't always the answer and at one stage, I'd be doing countless amount of throws in a week thinking I was getting better but actually I was just digging myself a hole and teaching myself bad habits. It took me a while to work that out, maybe two or three years. Less with a bit more attention and coaching is much better than doing as much as you can.
"At the start, I thought I could do it all myself and be a superstar but it's about who you get around you. For me, it was a throwing coach, a bit of psychology work and stuff away from rugby. You have to step back and take a breath and say 'hey actually I don't know how to do that', which is hard for young men to do that. You've got to take a step back and get someone who does know or who has done it."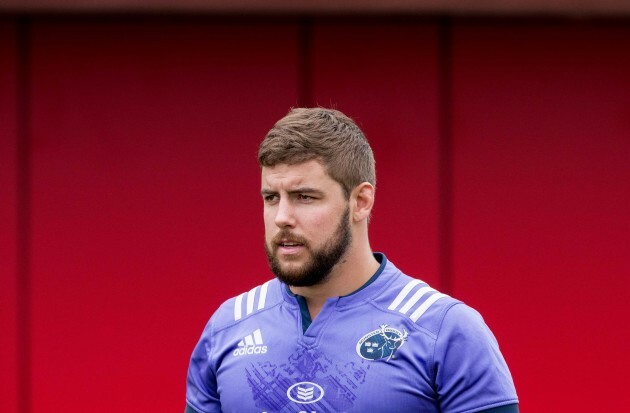 It took time, but eventually, Marshall hit his straps. A contract extension followed. He worked on his throwing and all-round game and went on to play 28 times for the Chiefs during three years in Super Rugby. He was going nicely, constantly developing and growing as a player. And then came another setback. Another reason to think it wasn't meant to be.
"It was the end of the 2016 season and I hadn't been notified about my future," he recalls. "They were thinking about it but weren't sure as they had another young guy coming through. There were just a few complications which came up and they annoyed me because I hadn't been notified.
"My plan was to go back to my province and just regroup to get ready for the next season. I had finally got my throwing right and a few other things in my game to where I wanted them so it really pissed me off that I had worked hard and to go back and they were like 'well actually, we're going to go with a young 'fella'. That's the nature of the beast, I suppose."
It's a funny old beast. One door closes, and a completely different one — on the other side of the world — opens.
Out of the blue, a call from his agent and the offer of a fresh start in Ireland under Rassie Erasmus at Munster. An offer too good to be true, and a once in a lifetime opportunity. He didn't give it a second thought.
"It was pretty surreal that Munster had touted me or had seen me. I went down and told my Grandad and we made a decision there and then. It was very fast but it was an offer of a lifetime. Dad misses me at home and not being on the farm but it's an opportunity to play for one of the greatest clubs in the world. There was no way that was going to pass me by.
"My Grandad was chuffed. We had been through the Chiefs stuff as a family and then realising there wasn't an opportunity there, he was just delighted when he heard of Munster. He was actually pretty speechless when we told him. It was Grandad's blessing that made me confirm or commit to this."
Marshall is now well settled in Limerick with his girlfriend and certainly feels at home having felt a real connection to the club and community during his 18 months here.
On the field, he has had to bide his time having found himself behind Niall Scannell in the pecking order but the Ireland international's recent injury layoff has given Marshall the chance to stake his claim with an extended run in the side.
His first European start came against Racing 92 at Thomond in October, an experience he struggles to find the right words to describe. He was a little overcome with emotion and certainly every time he pulls on the famous red jersey he thinks of his Grandfather back home in New Zealand who first told him of the history of Munster and their famous win over the All Blacks.
Now, he's an intrinsic part of the club and his aggression, work rate and passion have endeared himself to the Red Army faithful and the local communities, many of whom have welcomed the Marshalls with open arms.
"I've just been in awe," he says. "The people you meet and how helpful they are. My partner had been looking for a job and you just tell people and they find ways to help. She is now working in a veterinary clinic in Limerick and the overall response we've got has been fantastic.
"That's as important as anything else because if you were to come home and your girlfriend isn't having a good time then you're going to be struggling as an individual and it's going to be tough. But we're both loving it."
Off the field, Marshall has maintained his agricultural interests, too.
With the help of Rugby Players Ireland and Marcus Horan, the association's player development manager for Munster, the hooker has been able to continue his studies through a university back in New Zealand and will, all going to plan, graduate from his Bachelor of Agricultural Commerce degree next year.
"It's been great as it's important to get your head out of rugby for a day or two. Donnacha Ryan's father actually takes us out around a few farmers to see what they're up to which is really helpful. You meet a couple of blokes who get you a trailer or help you get in touch with someone else who can be helpful."
Marshall hopes he can repay the kindness and warmth of the community on the pitch, no more so than this evening when the Tigers rock up to Thomond for the third successive year [KO 7.45pm, BT Sport].
Since making his debut against the Ospreys at Musgrave Park in November 2016, Marshall's performances have been on an upward curve as he nears the halfway mark of his initial three-year contract as a project player.
He will, of course, become eligible to play for Ireland in the not too distant future although that's not something he's considering at this stage, rather the focus remains on doing right by Munster.
"I'm content with where I'm at," he adds. "To be honest get that starting spot which Niall stills hold even though he's out at the moment is goal one and anything after that is a little bit irrelevant at the moment. It will start coming into the thoughts next year but for now head down, bum up and being the best player I can be for Munster.
"I just want to get grounded at Munster and play well in a red jersey. It has taken awhile, I've had good weeks and bad weeks. If I can do right by Munster then the rest of it should look after itself.
"Saturday is a great chance to do that obviously and is one of the biggest occasions I've ever played in. That excites me but I'm a little bit nervous. To play in that jersey, in that stadium and for that team is a real honour and privilege. I'll do everything in my power to help Munster win."
A million miles from Hawke's Bay, but still playing with the same values.