News
VAN DER FLIER:
"IT MAKES YOUR REALISE HOW LUCKY YOU ARE TO PLAY SPORT FOR A LIVING"
02nd December 2017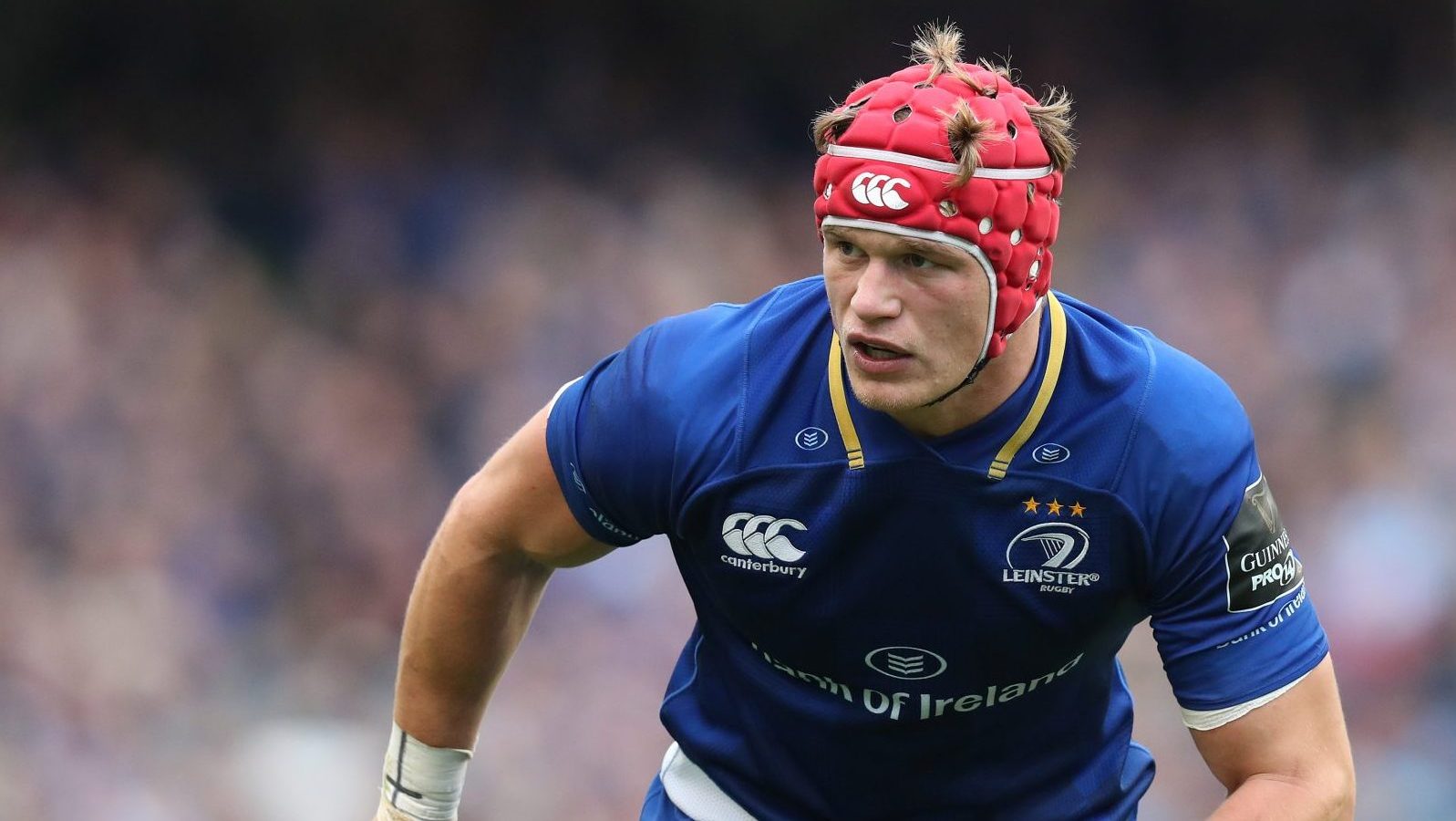 Recently, members of the Leinster Rugby squad have been taking to the streets of Dublin's city centre to help tackle the capital's homeless situation. Here, van der Flier chats with Ryan Bailey of The42 about his voluntary work.
NEVER HAS THE issue of homelessness been discussed so vehemently, as the deepening of the crisis has accelerated at such a rate that it has now plunged to epidemic proportions.
The statistics are frightening and, alas, unforgivable; there are now a record total of 8,492 people homeless in Ireland, and recent figures show more than one in three people experiencing homelessness nationally is a child. Overall, that's an increase of 24% in the last 12 months.
There are real people, and real lives and real names, behind those numbers — fathers, mothers, brothers, sisters, sons, daughters.
Two rough-sleepers died in Dublin this week alone, bringing the number of deaths on the capital's streets to seven in just 12 weeks.
Crisis? A national emergency, and one which requires much more than expressions of concern and perfunctory statements of good intent from those in a position to do so.
All of this has passed that critical juncture, as evidenced not just by the numbers but the occupation of every doorway, at every turn around Dublin's inner city. Not just those struggling with addiction, as is often wrongly assumed, but increasingly, young families with young children.
Sleeping on the street is no way for anyone to live, not least children.
But we've become accustomed to it and been hardened by it, even if we can't get away from it. Homelessness is staring at us every day, yet it's easier to turn a blind eye and ignore the uneasiness of the situation. It's now the way it is, the reality of modern Ireland.
Because, by day and night, we see the hopelessness of the situation. We see the hundreds of people exposed to the full force of winter and the assumption that one act of kindness will barely make a ripple as the scale of the crisis is laid bare.
But it still begs the question, what if?
What if those of us not directly afflicted by the homelessness crisis were suddenly directly afflicted by it? What if the extent of our sympathy extended past dropping a few coins into a vulnerable pair of hands on Grafton or O'Connell Street? What if those of us in a position to help in any way actually did?
A couple of weeks ago, Ella McCabe, Rugby Players Ireland's player development manager with Leinster Rugby , asked that very question in the players' Whatsapp group.
What if we could make a difference?
"The lads know that we are in a privileged position and with that comes certain responsibilities," Josh van der Flier says.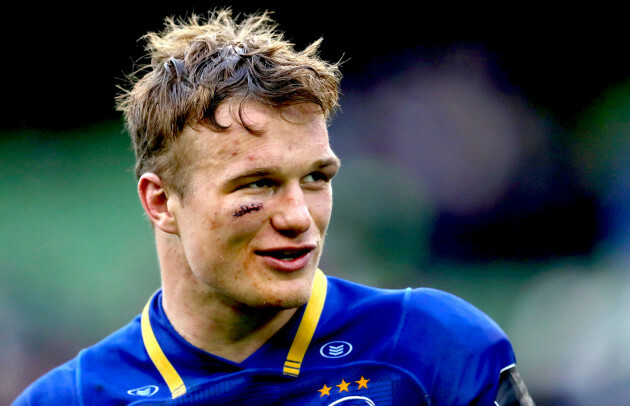 "A few of us were in town shopping and we just noticed the amount of people sleeping and living rough but also the work being done by the volunteers at the stands. We thought it would be something good to do with our spare time."
So on the evening after the province's Pro14 victory over Munster at the Aviva Stadium, members of the Leinster squad — including van der Flier and fellow Ireland internationals Garry Ringrose and Dan Leavy — joined the army of volunteers on their nightly expedition around the city.
It's one thing being witness to the situation during the day, but something completely different seeing it first-hand when night falls and temperatures plummet.
"It's eye-opening," van der Flier admits. "It's sad and incredibly unfortunate but what the volunteers do is inspiring. They're out there every night and deserve unbelievable credit for what they do."
Working with Natasha Morgan and Tony Walsh of the Feed Our Homeless service, van der Flier and his team-mates have been able to lend more hands to the cause and, at the same time, raise awareness of the invaluable work the various charitable organisations are doing to fight against the rising tide.
"Sometimes I would think we have it tough, we train quite a lot and it's tiring but when you're in that situation you quickly realise how lucky you are to play sport for a living," the flanker continues.
"I'm having fun and I get paid to do what I love. I don't really work, I just play a game which puts things in perspective. It's sad to see so many people hungry and cold."
A sad and damning indictment, heightened only by witnessing the scale of the crisis through the eyes of those in the middle of it.
On an average night, Feed Our Homeless serve 300 people in Dublin, ranging from rough sleepers, families with no access to cooking facilities, old-age pensioners and those who simply cannot afford rent to sleep with a roof over their head.
The names, faces and lives behind those numbers. Everyday people who have fallen on hard times.
"They don't know we play rugby," van der Flier says. "That's irrelevant when you're out there because all that matters is you're helping brighten up someone's day by bringing them a sandwich or a hat and having a chat. Giving them some company.
"The whole stereotype thing of them all being drug users and whatever is completely false. They're all really good genuine people and we always have a bit a craic with them. I got slagged for having a black eye on the first night and they joked someone punched me for not giving them tea. A few wear football shirts so we'd wind them up about that and it's great we can give them that laugh because I can't imagine how lonely it is.
"And that's what struck me most; they're not all drug users or people who had problems with alcohol. That's just the stereotype and when you chat to them, you realise that. Nobody is rude and all are so grateful for anything they are given."
The hope is that the Leinster squad can continue to work with Rugby Players Ireland and Feed Our Homeless going forward, with van der Flier acutely aware of the importance of not getting wrapped up in the rugby bubble.
The 24-year-old has always been academically tuned-in and last September graduated from UCD with a degree in Sports Management and has now started a certificate in Sports Psychology in IADT.
"They've been brilliant for me, helping me try and find courses and also offering financial advice," he says of Rugby Players Ireland. "It's brilliant to have that support there as I wasn't sure what I wanted to do after UCD, whether I should do a Masters or not, but they put me on the right path.
"I'm doing a short course to keep me going until I've fully decided what I want to do because I understand the importance of having something other than rugby.
"Having chatted with players who have retired, they're always talking about how tough they find the transition so as long as college isn't affecting my rugby it can only be beneficial."
As a player who meticulously works on his game, van der Flier is fascinated by the psychology of elite athletes and conversations with Enda McNulty piqued his interest further. It's an area he'd like to specialise in further down the line.
"I've always been fascinated by it," he explains. "I find it fascinating not just from an academic point of view but also because it can be helpful in my day-to-day rugby career. It's interesting to study how we think and approach it from a different angle."
Van der Flier has had more time than he would have liked over the last four weeks to concentrate on his studies after an untimely ankle injury sustained in the Champions Cup win over Glasgow Warriors required surgery and ruled him out of Ireland's November series.
"I heard it snap and played on for another two minutes or so," he describes. "Then the pain hits you and unfortunately the medics decided it needed to be repaired after a scan. It was an unfortunate injury and not great timing to be honest."
Having started the season strongly, van der Flier was poised to be in contention for a starting berth in Joe Schmidt's side for the three Autumn Tests. Instead, he had to watch on as Ireland recorded a clean sweep of victories.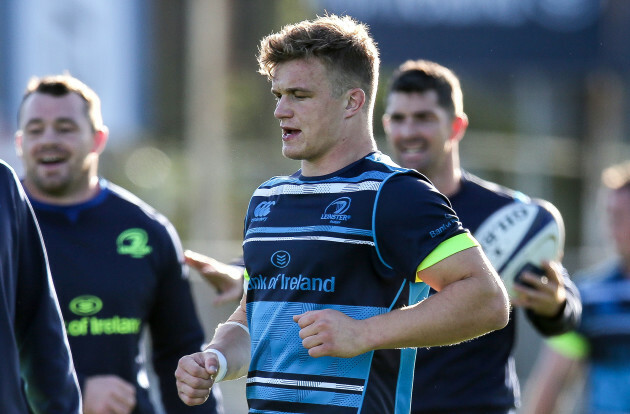 "It's tough to not be involved in any way. Everyone wants to be involved in those games, but especially having tasted what it's like before. You really want to be a part of it so it's tough to watch."
That frustration fueled van der Flier's desire to return ahead of time, and his involvement in this afternoon's Pro14 trip to Treviso comes just five weeks after he went under the knife.
"Getting into the Leinster team is just as hard as getting into the Irish team," he laughs.
"I kind of go into every game thinking if I don't have a really good game, there's a pretty good chance you won't be playing next week. Unless you get man of the match, that's the one time you can kind of be like 'I'm probably playing next week' but the competitive edge pushes you on.
"I've played better than I would have if there was no competition and it really focuses your mind on improving and getting better as a player because you have to be at your best.
"Specifically I'd work on a lot of breakdown work. There are always areas to work on like my linespeed in defence this year, that's been a major focus. I've been trying to get better in every really and I think that's the way you have to be."
It's the only way van der Flier knows and an environment he relishes.
"I'm absolutely loving it this year, it's probably my most enjoyable year so far," he adds.
"The longer you know lads, the better you get on with them. I'm really enjoying the season so far even if training has been tough. It's just a great bunch of lads, there's no one I wouldn't want to be stuck rooming with is a good way of putting it.
"I absolutely love Leinster and love being in Leinster so it's a really good place to be. We all get on so well and it's great when we can make a difference outside rugby too. Playing well and getting results is obviously our priority but we don't lose sight of other things that are important."
Back to News
Latest Posts