News
MARCUS HORAN:
"AXEL IS STILL PULLING US TOGETHER"
12th October 2017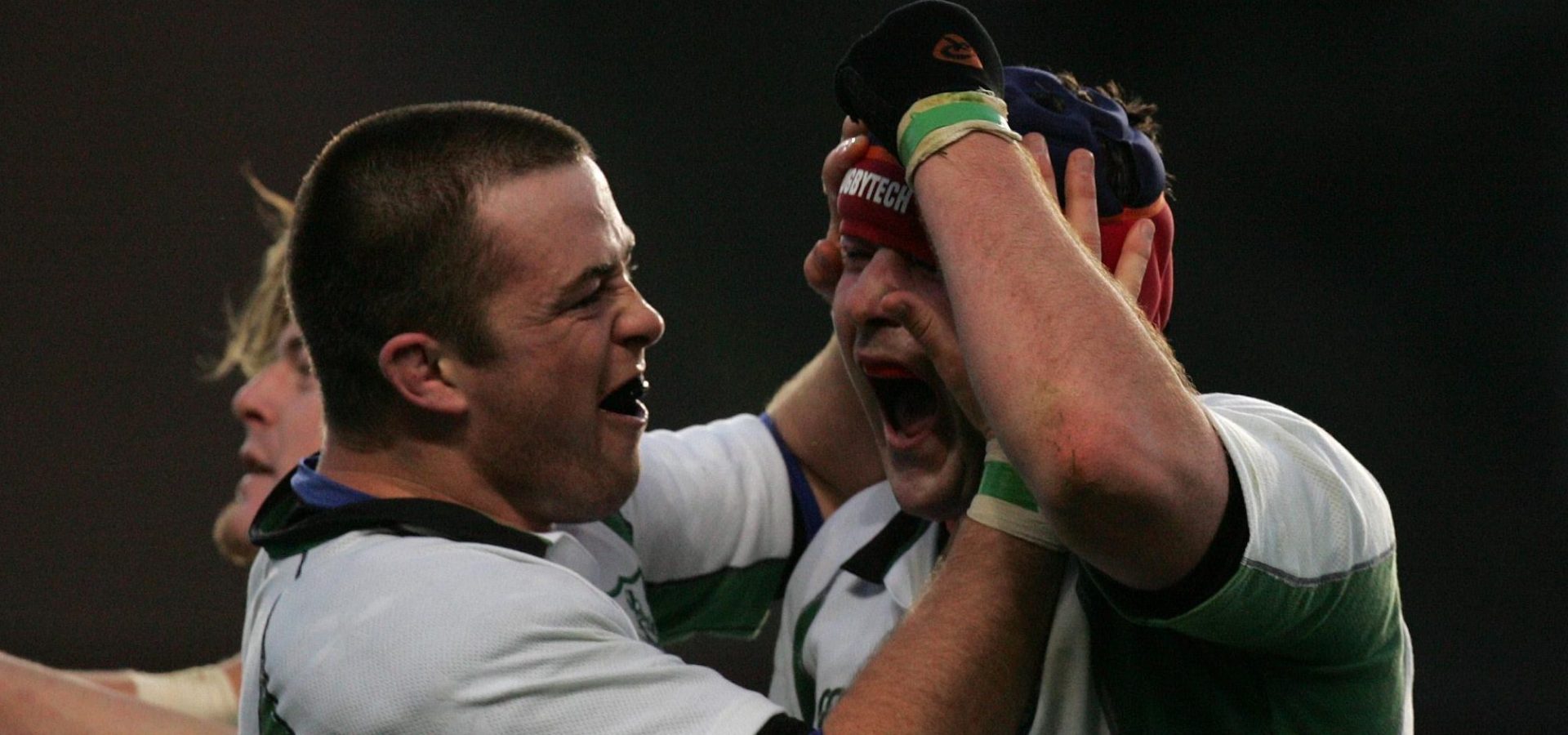 As we made our way out of the Aviva Stadium on Saturday afternoon, we counted ourselves lucky not to have bumped into Peter O'Mahony. Having heard his interview in the aftermath of Munster's defeat at the hands of Leinster, it wouldn't have needed much extra-sensory perception to imagine what was going on in the Cork man's mind. The intensity of his team had been called into question.
O'Mahony was bristling.
The same charge had been made of the red army following their previous visit to play Leo Cullen's side in Dublin. Indeed, a sense of déjà-vu pervaded the home of Irish rugby as on the eve of the Champions Cup opening round, Leinster secured another convincing win, O'Mahony and Robbie Henshaw made their seasonal bows, while Jonny Sexton set off for home with another Man-of-the-Match accolade in tow.
"I think the expectation of the players is huge because they got to a Champions Cup semi-final and PRO12 final last year," former Munster prop Marcus Horan muses. "The lads know that the game in Dublin wasn't up to scratch from a performance point-of-view, but from a results perspective it was better than last year.
"They were disappointed to give away so many penalties, but they still managed to score three tries, secure a losing bonus point and take it to the finish – all against a very good Leinster side. No matter what, with the week that is in it, they'll also have had Axel at the back of their minds."
With all the similarities between the fixtures that abounded in Ballsbridge there was, of course, one significant difference. On that day in October last year, Anthony Foley took up his match-day position amongst the Munster coaching staff for the final time.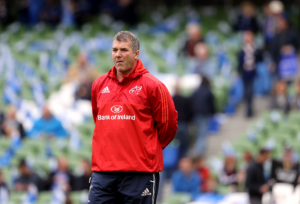 "I had just started back with Rugby Players Ireland when it all happened," Horan reflects. "I was trying to get back in with the boys in what was a new environment at the High-Performance Centre. With Axel's passing, it was really, really, tough on the lads. I was just so impressed with the way that the squad pulled together. It was special to see. I think they earned great admiration for that.
"But everyone was affected in some way. Even though the players were very close with him, you also had guys like Niall O'Donovan and Jerry Flannery in the background – two big Shannonmen. 'Niallo' would have coached him too before he worked alongside him at Munster. It was a very difficult time but the way that those two guys and everybody involved handled themselves with such dignity that week and throughout the season was just incredible."
In his role as Rugby Players Ireland's Player Development Manager for the province, Horan is well placed to provide comment on how they have coped. Now based out of the HPC at the University of Limerick, Horan is a familiar face, even to those who might not recall many of his 225 caps for the province. "I'm very passionate about what our organisation does in terms of helping players to develop dual careers and prepare for life after rugby. The fact that Munster are now based out of one centre has also improved the whole set-up for us.
"While I schedule meetings with individual players, I'll pass them in the corridor or they'll pop their head in the door. Those conversations are nearly better because you know they want to chat. Once you've successfully helped a player, they pass it on through word of mouth. I suppose Munster have been hit with a few long-term injuries in recent years too and then, with Axel's death, guys start to realise that something can be taken away from you in the morning. They're really buying into it."
In what is an eerie coincidence, Racing 92, who were due to face Munster on the day of Foley's passing, once again feature in the same Champions Cup pool this year. The French side will return to Thomond Park on October 21st and Horan will host almost 30 former Munster players as part of Rugby Players Ireland's Heineken Clubhouse event.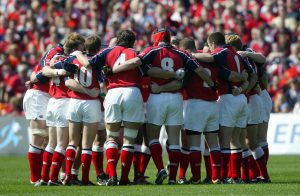 "Rugby Players Ireland have successfully run their Clubhouse on a national level for the past few years, but we're now keen to roll it out on a regional basis. From a Munster perspective, one of the important things that has come out of Axel's passing is that it pulled a lot of ex-players together. There was always the odd text between one or two lads but now we have a group What's App with a whole gang of us in it and we try to see each other more often.
"The Clubhouse is getting massive support from the players and I think it's really important to have that relationship. We all know the struggles that past players face and Rugby Players Ireland have been working really hard to build up that network which has been cut off in the past. We want to let them all know that there are supports there for them, both within the organisation and also in the guys around them. The Clubhouse is just the social side of it, we'll enjoy it, but there'll be more elements to the service in time."
A long-time teammate of Foley for Shannon, Munster and Ireland, Horan will take some time this week to reflect upon some great memories that he shared with his great friend. Many of those will have been while wearing the blue, red or green of their jersey. In his programme notes last week, Leinster head coach Leo Cullen remarked that "whether it was with Ireland or Munster or Shannon, he [Foley] always seemed to put the team first."
That he did, so too Horan and O'Mahony does likewise for club and country. It is the Munster way.
"He was so much part of the place and did so much here that everywhere you look in Munster, you're reminded of him," Horan reveals. "Every day I'd think of him and I still can't believe that he's gone. It has come around again very quickly. I'll find it tough this week when all those memories come flooding back. I think a lot of the lads would feel the same way as I do. This weekend they'll go to France and it will be at the back of their minds. But it'll help focus them, to ensure that they honour the man again. They have shown great respect to him and his family throughout this time.
That's the most important thing – the human element of it."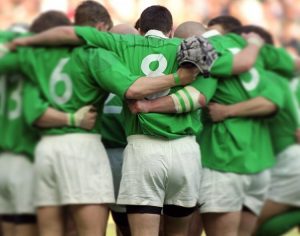 Richard McElwee
Back to News
Latest Posts