News
HOMELESS NOT HOPELESS
10th October 2017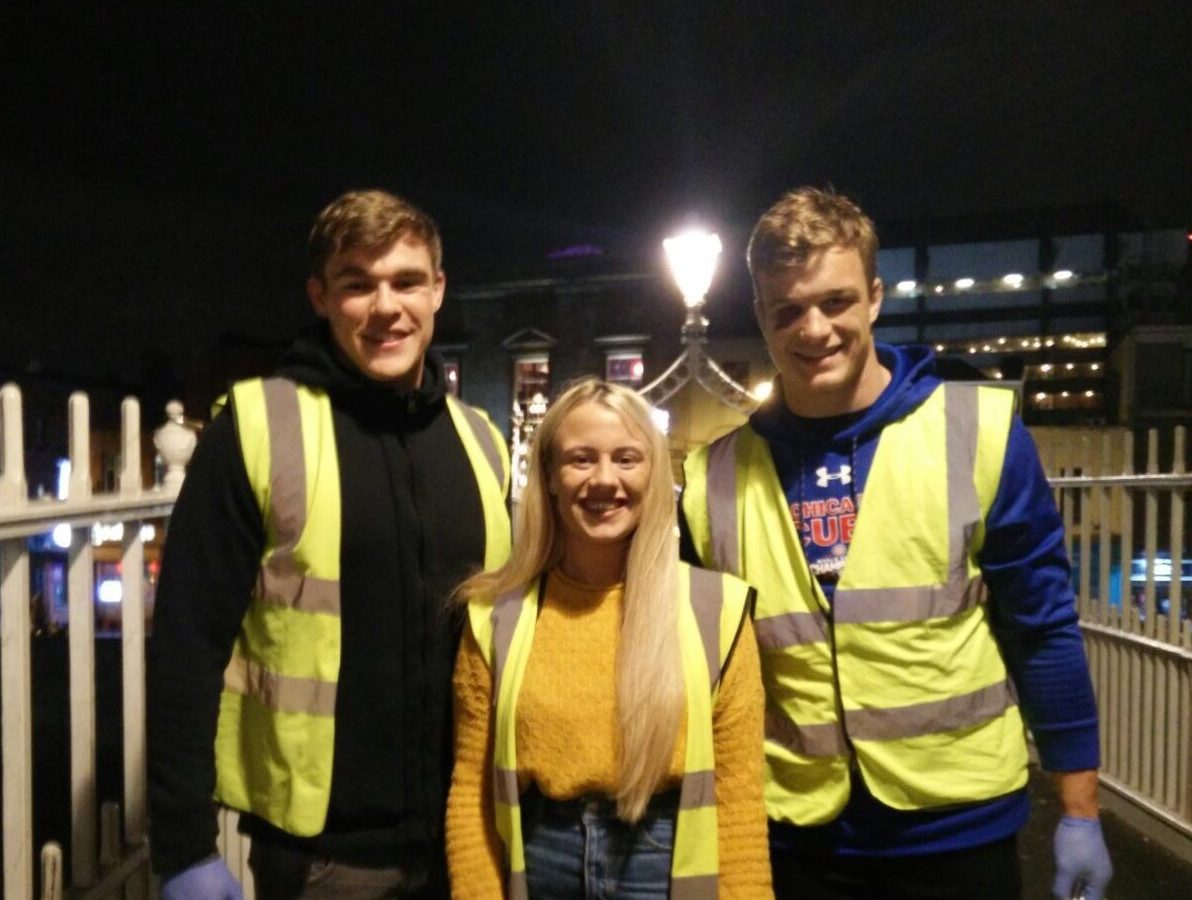 All we can do is try to remember that summer in Dublin. The young people walking on Grafton Street and everyone looking so well – It's a lovely image as Bagatelle remind us. But as the longer nights creep in and the rain begins to come down in torments, many of us hide away behind our curtains, warming our cockles by the fire. A far remove from the streets of Dublin's inner city.
Yet, that is where you will find Natasha Morgan and her partner Tony Walsh on most evenings. With the number of people sleeping rough on the city's streets up by more than 50% in the past year, the duo felt compelled to act. Starting with a soup run last year, Feed Our Homeless Inner City Dublin now operates on four nights of the week and has become a literal godsend for the homeless contingent in the capital.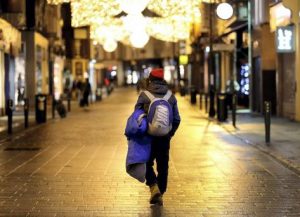 "On any given night we serve about 300 people," Natasha tells us. "They range from rough sleepers, families who have no access to cooking facilities, old-age pensioners who struggle when it comes to food and even people who are in full-time work but sleep on the streets because they can't afford the rent. You wouldn't believe what we have seen."
Having experienced the scale of the problem on the city's main thoroughfares, the couple quickly realised that their service provision required a significant expansion. While Tony heads up the operation on a full-time basis, Natasha has returned to college to ensure that she has all the necessary skills to meet the demands of their growing organisation. "There's a lot of work that goes on in the background. You're linking in with solicitors, accountants, trying to find premises, linking in with shops, trying to get donations, doing paperwork, managing the volunteers – it's all go."
Of course, at the root of all their work remains providing for those in need, many of whom wait for them to set up their stall to get some food or simply for the company. "You do become attached, especially when some are so vulnerable. We have an elderly man who always drops by to share a laugh and a joke, if he didn't appear you begin to worry. But you can't dwell on who isn't there. Many may have moved on or availed of an opportunity. For instance, one of the lads who I would see on a regular basis in the same spot went missing for a while. Eventually I got word that he had a place. Next thing, I was sitting in my college course and there he was!"
Despite their expansive plans, Natasha acknowledges that they would not survive but for the team of volunteers on the front-line. Yet while they regularly boast sufficient numbers, they were no doubt boosted by the presence of several members of the Leinster Rugby squad recently. Having helped out a number of weeks back of his own accord, Peadar Timmins subsequently got onto several of his teammates. A troop of players duly followed his lead and they took to the streets of Dublin the night after their win over Munster.
Speaking on his own involvement, Timmins explained that "homelessness is such a big topic these days and is compounded by the housing crisis which we can't get away from. It's quite a complex issue in that there is no quick fix. I wanted to experience what it's like out there while being able to help at the same time. Many of these people haven't had the same chances I've been given and I think it's important to give back. Like that, when I first mentioned it to the lads they were more than willing to help out. They know that we are in a privileged position and with that comes certain responsibilities."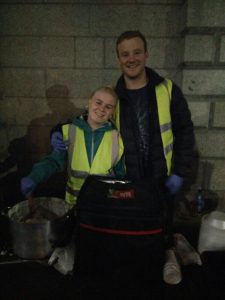 "I always think that whoever is in a position of influence should do something to make a difference," Natasha insists. "If you're in a position where people listen to you, look up to you, you need to be doing something good and helping to inspire others to be better people and to do good for their community. They are the people who make it 'cool.' Yet most of them don't do enough. But the Leinster lads got straight into it. They were brilliant.
"Our volunteers are our backbone. We rely on them. Many of them come to us through word of mouth so it's great to have the Leinster team out with us. A few weeks ago, we also had the Dublin team. All of it helps to raise awareness of what we do and of the problem that exists. We have a lot of young people who come to us and that is inspiring for me. While their mates are going out partying or heading for drinks, they're here with us cooking and preparing. These people will be the next doctors, nurses and businessmen and it's great to have them on board and have them see the other side. It's very important that they develop a humanitarian awareness."
As Timmins, Josh van der Flier and Garry Ringrose accompanied Natasha on her nightly expedition, they too met with the human element that so many onlookers choose to ignore. From meeting a grandfather in a doorway on Grafton Street to another individual who was only given a bed for a night by his probation officer, the Leinster players met all walks of life as they try to get by.
"These people don't really care for rugby. They care for what will get them through the night. Josh had a black eye and that became the joke of the evening. Every homeless person asked him what had happened to him. They wouldn't know that he plays rugby. He was looking after making the tea so they all just assumed that he hadn't made a cup right and got a box off someone on his travels! It was good for the lads to see that side. Many think these people choose to be homeless or struggle with drugs or alcohol. They don't. They're just regular joe-soaps who are glad of a chat."
For more information on Feed Our Homeless Inner City Dublin click here.
Richard McElwee
Back to News
Latest Posts