News
WINGING IT IN FROM KILMIHIL
10th August 2017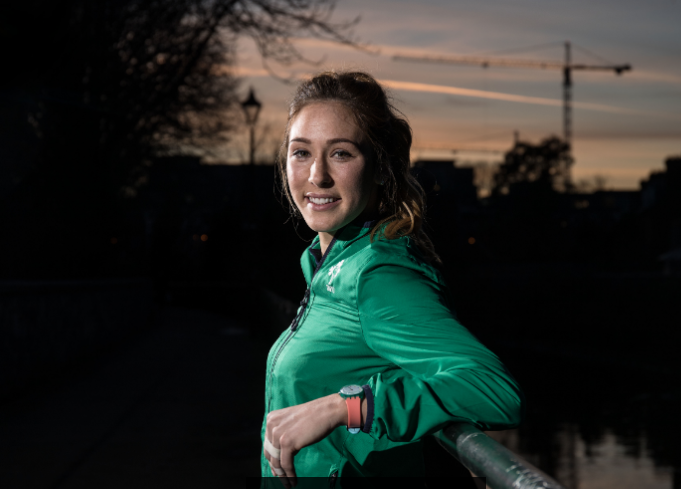 Walking through UCD over the past few months, an old Japanese saying comes to mind: 'The notice in the park says "DO NOT PICK THE FLOWERS" but the wind cannot read.'
The Japanese are in town this week with a keen eye for detail as they continue to prepare for their own rugby world invasion in 2019. They certainly must admire how the authorities at the busy university have managed to keep the pitches in such pristine condition.
But even if there had been a moat surrounding the pitch this week – as in some Asian stadiums – then surely Eimear Considine would have walked on water.
With only three games of 15s rugby under her belt, Considine was included in Tom Tierney's side that kicked off Ireland's Women's Rugby World Cup 2017 adventure with victory over Australia on Wednesday.
While the old campus has had a distinctly cosmopolitan feel over these past few days, looking into the back-field at the Belfield Bowl you would have been forgiven for thinking that you were on Jones' Road of a championship afternoon. At full-back was former Dublin forward Hannah Tyrrell, while Ireland's most potent attacking threat was provided by Alison Miller, the daughter of Laois football legend Bobby. Although she had few chances to shine in what was a gritty and physical affair, Clare dual-star Considine looked very much at home beside them on the right wing.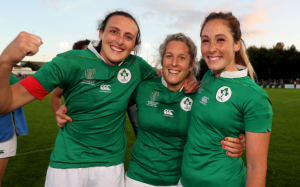 "I've played in Croke Park, I've played in All-Ireland finals, I've played in big matches before. They are the days that you train for, so what's the point in being nervous?" poses Considine when pressed on her sudden ascension. "Although when I look back to my first game against Scotland in January, I really didn't have a notion because I'd only been playing the game about a month… Oh God! It's a bit cringe just thinking about it actually!"
Growing up in the western village of Kilmihil, Considine could largely be credited for bringing the first rugby ball into the footballing stronghold. Although Anthony Foley was a proud Clare man, even his undoubted influence failed to push too far beyond Spancil Hill.
"I didn't watch the World Cup in 2014. The only reason I knew it was on was because a few of my friends were tagged in Facebook pictures at one of the games," she admits. "It's so funny because I remember a conversation I had with my mother when we were watching a women's game over dinner one day. I think it was when they won the Grand Slam and it happened to be on the TV. Anyway, it was an awful day and they were all covered in mud and I said to her 'Jesus, I'd never play in that.' Now look!"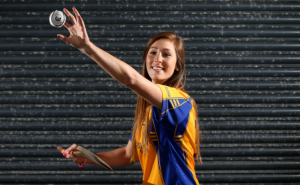 Considine's meteoric rise in the game has largely been grounded upon her natural footballing talent honed in the fields of the local GAA club. But despite her relative inexperience, none of her new teammates have begrudged the winger her place even though this home-based tournament would have been in their sights for several years. Instead, they have admired Considine's motivation and firm belief in her own abilities.
"Sport is cruel" she states. "There's only so many that can be picked on the team so there'll always going to be competition. I have worked hard at my rugby – even if it wasn't specifically geared for 15s. But since I came on-board I've trained at a really high level. If I do something, I work hard and to my full potential – that's when you make things happen. You can't just stand back and think of someone else when it's your chance to take the jersey. You have to make the most of your own opportunities and take it by the scruff of the neck."
An Irish and P.E. teacher at St. Mary's Holy Faith Convent School in Glasnevin, Considine's schedule was already tightly packed before she received a unique message on her LinkedIn profile in October 2015. Having successfully guided the likes of women's 7s captain Lucy Mulhall into the game, Stan McDowell earmarked Considine as another potential convert through her exploits for Clare's camogie and football sides.
Intrigued by the prospect, Considine agreed to meet with McDowell and alongside other candidates from Cork and Meath, she set about learning a new sport from scratch under the former Ulster winger's instruction. While she could catch and pass with relative ease, her positioning and tackling still required a great deal of work when she first joined up with the 7s squad just six weeks later. But what better way to learn.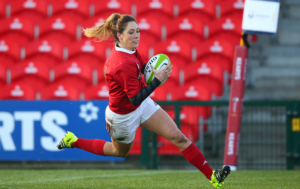 "As it was I had no social life. I'd jump into the car once the last school bell rang on a Friday afternoon and I'd head to Clare for training. By the time I'd get home it could be 10pm and I often had a match the next morning and another on the Sunday. Then I'd have to head straight back to Dublin to get ready for work on Monday morning. I don't know how I did it.
"As a PE teacher, you need an extra element of control. You're working in big spaces and there's lot of energy in there. Then you also have those girls who just aren't motivated by exercise. Teaching Irish in the classroom presents another challenge given that the majority don't like the subject – you have to be extremely positive all the time. The move [to rugby] came at a good time for me. I needed the change. I was drained. It's easy when you're winning, but Clare weren't doing so well and it's hard when there's nothing coming off even though you're putting in all of this work. They were tough years."
Despite their aversion to physical activity, Considine's new found status in the rugby world has made a significant impression on her pupils. As the profile of the game began to soar, the school had to find ways to meet the growing interest. A tag rugby team was duly established and togged out for teammate Sophie Spence's Access Schools blitz recently, but already the girls are pushing for the introduction of a full contact version, much to their parents' unease.
"There's no getting away from the fact that it's a physical game. Sure, my mother is terrified anytime that I tog out for a rugby game! But just like on the hurling pitch, if there are two people going for the ball and if you're the one who pulls out while the other goes in hell for leather, you're the one that is going to get hurt. There are injuries in every sport. I've picked up more knocks playing football!
"I just think that they'd be so lucky to pick the game up at such a young age. My hope is that in years to come, Ireland will be unstoppable. If there's one thing to come out of this it's that we're opening a young girl's eyes to just some of the opportunities that are out there. I'd be happy if the development of women's rugby was the underlying legacy of this World Cup."
If Considine has it her way, she could have an entire class of rugby internationals in years to come. Her unfailing determination has seen her rise to the top of every sport she has thrown her hand to, while her teaching methods have also come in for considerable praise.
"Whatever I do, I always do it with the intention of being the best I can be. I always want more. Ahead of this World Cup I was happy to have made the training squad. Then I set my sights on the 23. But once you get that far, you have to target a place in the starting side. Now I want to score the tries. There's always more. You're never happy with your lot…"
There's no need to guess then where Eimear Considine hopes to be on August 26th.
Richard McElwee
Back to News
Latest Posts