News
HELL BENT ON WORKING HARD
02nd June 2017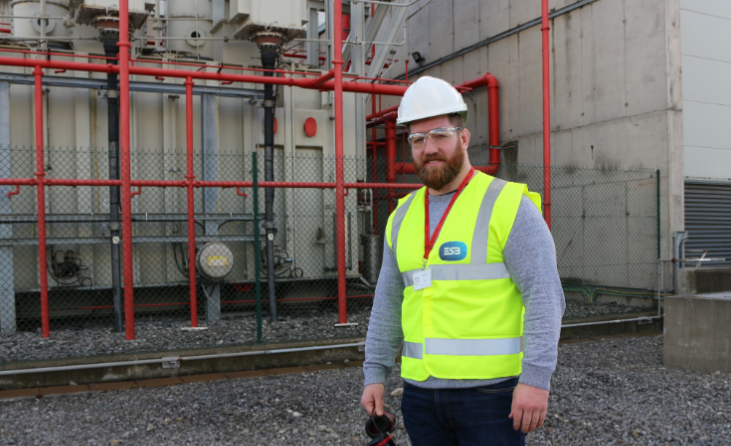 Over the course of the Lions tour, there will be many who will pontificate about the New Zealand mentality. They will mention how the Kiwi's have never fought a war on their own and look upon rugby as a substitute for battle. Even in bad times, they regard themselves as the sport's chosen people – the kindred belief that the people of Kerry used to have about Gaelic Football. We have believed it too and so every rugby nation looks up to New Zealand. Why should the hookers throw into the lineout? Because the All Blacks started the practice. How do we sort out our scrum? Let's see what the All Blacks do…
When Michael Bent arrived in Ireland in 2012, many felt he would provide the answer to Ireland's front row travails. John Hayes, having been the cornerstone of the Irish scrum for over ten years, had moved on and while Mike Ross had capably filled the tighthead void, the 33-year-old Corkman did not present a long-term solution. Behind them, Hayes' longevity had inadvertently stemmed the development of those who might once have had valid aspirations of wearing green. Selectors had to look elsewhere… even as far the fertile lowlands of Taranaki.
While the game is as strong as ever in Ireland, it is accepted that we will never have the strength and the depth that lies at the hands of England and Australia. So, despite the traditionalists acclamation of World Rugby's new five-year residency rule, our resources will be pressed further still. The IRFU's IQ (Irish-Qualified) programme should recruit some exiled talent from across the UK, but ultimately we have to rely upon the provincial conveyor belts to churn out the next CJ Stander or Jared Payne.
"I actually trained in Irish gear before I ever put a Leinster top on," muses Bent as he sips on a coffee before we head to the Poolbeg Generating Station. "Some people didn't agree with it, but the intention was always to link in with Leinster at first. It just happened that I was hooked before my first pitch session with them because of an injury to Declan Fitzpatrick in camp ahead of the South African Test. That's what forced the issue a bit!
"I have always been proud of my strong Irish heritage and I couldn't pass up the opportunity when the call came in from Greg Feek. Even though things were going well with Taranaki and I was playing a bit of Super Rugby with the Hurricanes, I was drawn to Ireland. Our family used to own a jewellery shop in Rathmines but during the Second World War my grandmother was stationed in Wales to monitor the radar. Around the same time my English grandfather had linked up with the New Zealand forces who were posted in the same area, so that explains why they ended up down there."
In the years that followed Bent's introduction to the game in Ireland, greater emphasis has been placed on the front-row stock. Indeed, when he first landed in Dublin, the Irish sides were replete with foreign heavyweights. There was a sizable South African contingent dotted throughout the country with Wian du Preez and BJ Botha at Munster and Heinke van der Merwe at Leinster. John Afoa, capped 36 times by the All Blacks, was a formidable force for Ulster. But the landscape has since changed. Although Mike Ross departed Leinster this summer, Bent will remain in Dublin for a sixth season alongside an indigenous array of prop forwards including Cian Healy, Peter Dooley, Oisin Heffernan and Andrew Porter in addition to Jack McGrath and Tadhg Furlong – frontrunners for the British & Irish Lions Test side.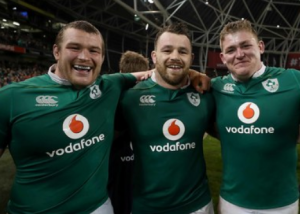 "The competition for places at Leinster is very strong alright!" Bent chuckles as the eyes are thrown to the Gods. "To be honest, rugby was always a dream of mine but I wasn't picked up when I first left school, so I'm just delighted to have made a career out of it. I was disappointed that nobody took a chance on me but in hindsight it gave me the opportunity to learn some practical skills outside of the game. In fact, I actually think that it gave me a bit of an advantage because I've never had to panic about what I'm going to do next. I can just enjoy my game while I'm still in the mix."
Now 31, Bent is one of the elder statesmen in a young Leinster squad, but arguably approaching his peak in propping terms. Although he has not been involved in Joe Schmidt's plans of late, Leo Cullen has sought to benefit from having Bent's experience around while the international players are away. Moreover, Bent's form would suggest that there are undoubtedly many years left in the tank. However, being surrounded by young and energetic peers who are eager to oust him on a daily basis has naturally prompted Bent to start thinking about the afterlife.
"As a kid I was always pulling things apart so I had to learn how to build it all back. It gave me a great insight into how things work, why they work. My parents have a dairy farm and I thought it would be useful to learn a few trades that complimented it. I was most interested in the electrical side of things and did a few work experience stints with electricians while at high school, while I also fast-tracked an apprenticeship into 3 years.
"Aswell as being an industrial electrician, I'm also an instrumentation technician (responsible for testing, calibrating, installing, repairing, and inspecting monitoring devices) which I pursued by completing a supplementary three year apprenticeship. I worked in many different industries including meat processing, oil and gas sites and at a power station. When I became a professional at Taranaki, I continued to study so that I could complete my qualification. Once that was completed I continued to work once a week throughout the Taranaki seasons before I moved to Ireland. It was a busy time, but I loved it."
Approaching 100 caps for Leinster, Bent has been a dedicated servant to the cause over the past five years. Even when form escaped him, he was a reliable enforcer on the field for the British and Irish Cup side and even worked his way back into international reckoning before the 2015 Rugby World Cup. Yet, although his focus has been firmly trained on his rugby, Bent has not lost sight of the real world.
"When you're out of something for a length of time, you begin to lose touch. I think it's important to check-in now and then and to refresh the mind, so I've gone out to a number of power stations and studied all the methods being used. Despite all the similarities between Ireland and New Zealand, different theories are put into practice, whether it's on the rugby field or on the farm! For instance, from a farming perspective, there are no restrictions on quota, there's no housing of animals and the livestock feed primarily on grass. What has been particularly interesting though is how the technology is being used here. It has been great to get some exposure to it and keep myself up to speed. Hopefully when I do go back I can share some of the new ideas I've learned."
When Bent returns to New Zealand he will hope to gain further experience across the farmlands of the country before returning home to manage the family business. Furthermore, he also hopes to put his trade skills to good use. A daunting task, but he is used to sustaining a demanding work load, as are most of his colleagues. In a recent survey carried out by Rugby Players Ireland, it emerged that 92% of its members believe that pursuing interests outside of the game benefits their performance on the field.
"I agree with that. I have always enjoyed working alongside my rugby. It gave me another way to use my brain. During a game, you have to react instinctively whereas in dealing with electrical stuff you often have to stand back and process the situation. Yet both can be highly pressurised environments. I suppose it provides me with a different level of satisfaction. That's the satisfaction I'll have to chase when the legs begin to give out!"
Richard McElwee
Back to News
Latest Posts